It's been a rough two years for the oil sector, including Schlumberger (NYSE:SLB). That said the stock has slowly rebounded as oil has moved higher and higher for what seems like every week for the last few months. Even with the major sell-off, this name has long been one of my favorite oil plays. We all know the price of oil has been decimated in the last year, taking the share price of Schlumberger down with it. This morning we are digesting the just reported Q1 earnings. Despite being hammered over the last year amid the decline in oil prices, the company has managed to increase its payout to shareholders to $0.50 quarterly. Despite the pain in oil that last few years we have to think long-term even though its ugly right now.
The decline in oil has given opportunity to add to holdings for the long-term. It's just a question of how long oil prices will stay depressed. Will it be months? Several quarters? Several years? Your guess is as good as mine, but the risk continues to be to the upside from here. That said, we need to examine the company's performance and look to expectations in the present low price environment. On that note the company missed top line estimates but managed to squeeze out a bottom line beat. The company reported first-quarter revenue of $6.5 billion. Not surprising given the drop in oil prices, this was down 16% sequentially and down 37% year-over-year. Look that hurts. It also missed estimates by $10 million. As a whole earnings came in at $0.40 per share. This is down a whopping 47% year-over-year. That said, these earnings surpassed consensus estimates by $0.01. Should we expect the stock to explode higher on this news?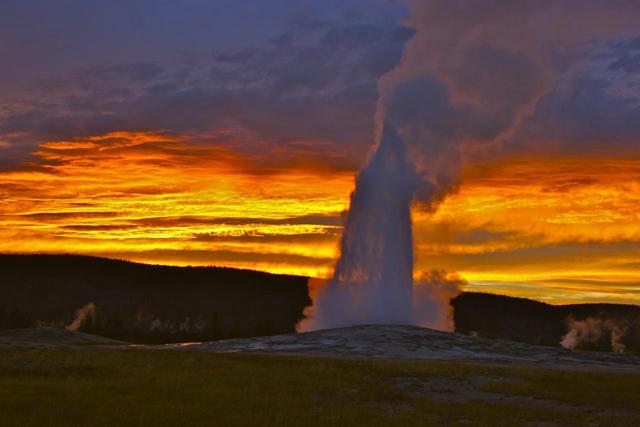 Simply put, no. There is no catalyst here that should move the name. Of course this dramatic drop in earnings is eye-popping for such a large company, but given oil prices it is more than expected. The month of January in particular was a new low for oil prices. The second half of the quarter was much better than expected. The fact that Schlumberger beat estimates was good news and is a testament to the extreme cost savings measures the company is putting into place. Now, there is no way you can cut expenses to the point where the company could maintain or expand margins with revenues falling this much. As such, margins were also down, despite efforts to cut costs. But they weren't down as dramatically as one would imagine. Total pretax operating margin dipped to 13.8% from 16.6% last quarter. They are also down from the 19.4% last year in Q1 2015. Interestingly last quarter they were about the same so there is something to be said about the cost cutting here. In fact, cost of revenue dropped from $8.1 billion last year to $5.5 billion in the present year's quarter. Further it is down from the $6.3billion last quarter. That's impressive cost cutting, but as far as margins go, there really isn't much that can be done when the commodity falls so dramatically in such a short time frame. Chairman and CEO Paal Kibsgaard said the following:
"During the first quarter of 2016, the decline in global activity and the rate of activity disruption reached unprecedented levels as the industry displayed clear signs of operating in a full-scale cash crisis. Budgeted E&P spend fell again and substantially affected our operating results. This environment is expected to continue deteriorating over the coming quarter given the magnitude and erratic nature of the disruptions in activity."
That comment right there shows that it will get worse before it gets better. That said it really shows how open, transparent and very telling management at the company is. In fact, this team is among the best. They are pulling out all the stops to block the bleeding of cash and quell the decline in revenues. I want to add that unlike the last enormous decline in oil around the time of the Great Recession, Schlumberger is clearly better positioned this time around as evidenced in its performance as it manages to stay earnings positive. Further, the company continues to pay its dividend and bought back another 7.1 million shares at an average price of $67.34.
Take home message? Stay the course. It will continue to be rough waters ahead but the ship is intact. Don't worry about the day-to-day. Prices of commodities ebb and flow. The company is afloat and just need some wind in its sails from a rising oil price. I think it will outperform the sector as a whole when oil marches higher. It's a waiting game, but you can slowly build a position on big dips in the name, waiting for the rebound.
Note from the author: Christopher F. Davis has been a leading contributor with Seeking Alpha since early 2012. If you like his material and want to see more, scroll to the top of the article and hit "follow." He also writes a lot of "breaking" articles, which are time-sensitive, actionable investing ideas. If you would like to be among the first to be updated, be sure to check the box for "Real-time alerts on this author" under "Follow."
Disclosure: I am/we are long SLB.
I wrote this article myself, and it expresses my own opinions. I am not receiving compensation for it (other than from Seeking Alpha). I have no business relationship with any company whose stock is mentioned in this article.