They call it stormy Monday, but Tuesday's also bad

Wednesday is worse and Thursday's also sad.

Oh Lord, Lord, Lord have mercy on me."
-- T. Bone Walker
What have we learned in the month since I backed Goldman Sachs (NYSE:GS) and Wells Fargo (NYSE:WFC)? That these organizations have a strong plan, and stick to it during adversity. Thus my positive opinion of the two firms was reinforced by new evidence.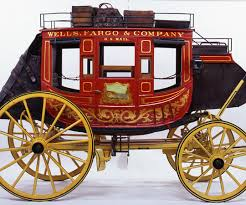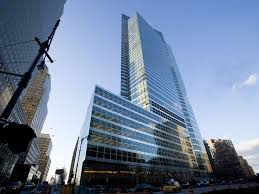 I still like the things I liked a month ago, but both banks have given me positive reinforcement. Which is the thing I like most: management consistency.
It is difficult to call any bank a buy in this over-banked, over-regulated environment. But many banks will survive and some will thrive. For an excellent overview of the state of the domestic banking world, Martin Lowy is my favorite source -- for example, his "No U.S. Financial Crisis Is Coming, But Bank Profitability Is A Big Question Mark"
Unlike most analysts, I spend little time digging through the entrails of the quarterly reports, although I read report analyses of others with some care. I am particularly attentive to what IP Banking Research has to say. I often disagree with IP's conclusions, but I never question the carefulness of his reporting.
My take on the banking situation focuses on 1. management quality, 2. mortgage lending and consumer, 3. corporate advisory and 4. FICC.
Management Quality
Let us name the firms that have an unbroken line of carefully groomed management successors that go back as far as the 1970s. There's Goldman, Wells, and…
Let us name the firms with an unbroken focus on one particular sector of the banking business. There's Wells, consumer and mortgage banking in an expanding domestic market; Goldman, investment banking and trading in a global wholesale environment; State Street (NYSE:STT), global custody and related services; and…
The factor I was watching most closely during the earnings season was management's commitment to something other than 1. regulatory approval, 2. reduced costs, 3. stock repurchases, or 4. consolidation.
Regulatory approval. I don't like to see frequent fines for illegal acts, and we have seen our share in the case of every big bank - something that is justly penalized by the market. But other than that, I would prefer a bank I pick do the bare minimum to meet regulatory requirements. Actual regulations are never very effective at meeting regulatory objectives, and invariably damaging to profitability and productivity.
Reduced costs. Why talk about it? Every corporation minimizes costs if well managed. You hear about it in earnings calls when there is nothing important to talk about.
Stock repurchases. See "reduced costs."
Consolidation. It's going to happen. Sometimes, as with the early formation of Bank of America (NYSE:BAC) by NCNB's Hugh McColl, and with the Wachovia deal by Wells, there's a point to discussing it. Usually, not so much.
Wells had nothing very revealing to say in its earnings commentary. But its business plan is so simple and focused, and there is no need to change it. It works. What is to explain?
Goldman is another matter. And they did exactly what I had hoped. They said that they had a terrible quarter across the board, but especially in their two leadership roles: corporate advice and FICC. Yet they said they had no intention of backing away from their traditional focus on these two areas. When the going gets tough, the tough keep going.
Mortgage Lending
Ahem. Not much good to say here. The bottom line is the embarrassing quote from Chuck Prince, ex-Citigroup (NYSE:C): "But as long as the music is playing, you've got to get up and dance. We're still dancing." The banks wish they'd sat that one out.
However, for the next five years mortgage and consumer lending is going to be a large share of the banking business (and the technology of banking is changing so rapidly that any conclusion about viability of a product line doesn't have a shelf life much beyond five years).
Wells has an unassailable lead in this marketplace over my five-year horizon. Its advantage is based on its single-minded determination to expand market share and keep costs to an absolute minimum while still giving surprisingly good service in the retail marketplace.
Embarrassing personal note which may not be relevant: My personal account is at Wells (South Miami Beach.) The branch used to be Wachovia. I had personal friends at Wachovia, wholesale bankers from my New York days, so when we moved down here, I tried it. The main South Beach branch of Wachovia was quite beautiful and the service, great.
But Wells bought Wachovia in a terrific coup, and suddenly the branch went all efficient (as I knew it would). What I like as an investor is not what I like as a customer, and I overthink these things. Preferring the old Wachovia antebellum, gentile approach, I looked around for an alternative to Wells. Big northern banks were buying up the old local banks, and you can be sure they were no alternative.
Finally, TD bank moved in, and closer to our place than Wells. Hey, free pens. Good service. Long hours. I switched. Liked it. My wife tried it. She wouldn't switch.
Therefore, we still bank at Wells. My wife decides these things because she doesn't overthink it. Still use TD pens, though. They shouldn't put them right at the entrance. Must cost a fortune.
Corporate Advisory and FICC
Analysts usually separate these two. I believe that's a mistake. If you are good at corporate advisory, it is invariably because you can provide your customers the same market information that your traders are taking positions upon. In addition, if you really understand the risk profile and profit potential of a corporation, you will be able to profit from offering that same corporation the financial risk management products that are in the corporation's best interest.
Both businesses are somewhat cyclical, unfortunately. Sometimes it's not possible to make a living as a corporate adviser because the market for transactions dries up; sometimes it's unwise to try to make substantial profits in a dangerous trading environment.
But these considerations do not mean that nobody is going to make serious profits in this business in the future. On the contrary, as the competition runs for the exits, this is the very time when Goldman's commitment to these business will pay off most in the future.
And I might add, it is a good time for the excellent dealmaker, Wells Fargo, to watch for its opportunity to enter the investment banking business in a big way. I was pleased to note their recent application to become a primary dealer. I believe the likelihood of this move is already part of Wells strong (relatively speaking) value. See "The Big Put."
Disclosure: I/we have no positions in any stocks mentioned, and no plans to initiate any positions within the next 72 hours.
I wrote this article myself, and it expresses my own opinions. I am not receiving compensation for it (other than from Seeking Alpha). I have no business relationship with any company whose stock is mentioned in this article.