Investors who held on to IBM's (NYSE:NYSE:IBM) stock after it fell to $120 but then rebounded should consider what to do next. It also helps that Warren Buffett's Berkshire Hathaway (BRK.A) (BRK.B) is not selling the stock. This prompts the question: what does Buffett see in IBM and why does he still like holding it? The question is more intriguing after Buffett conceded on CNBC to being "the second dumbest guy about the cloud."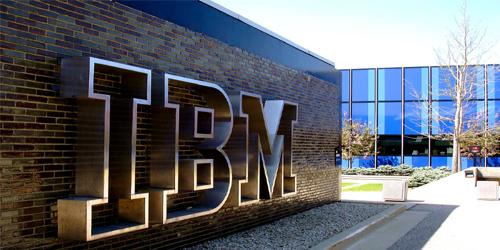 1) Moat
Despite the bulk of its business units not growing in profits, revenue is still sizable, thanks to IBM's moat in holding many Fortune 500 core clients. In the first fiscal quarter of 2016, IBM's revenue was $18.7 billion while net income was $2.3 billion ($2.35 per share). Thanks to its enterprise clients continuing to do business with IBM, revenue grew 17 percent on a constant currency basis. It keeps its moat from eroding by continuing its role in offering critical IT solutions for these businesses. IBM's clients include Wells Fargo (NYSE:WFC) and American Express (NYSE:AXP), both of which Buffett's Berkshire Hathaway has holdings in. Berkshire held $24 billion worth of Wells Fargo, or 10 percent of the company. He owns 16 percent of American Express.
2) Customized offerings
Much how Rackspace (NYSE:RAX) customizes its cloud computing offering to customers, so too does IBM in enterprise cloud-based software sales. Amazon.com (NASDAQ:AMZN) grew market share by continually under-cutting prices of AWS against its competition. This turned cloud computing and storage into a commodity, but also helped Amazon.com sustain its share of the market. When Amazon.com reports quarterly results on April 28 after the market closes, note the AWS revenue growth against the change in profit margin. If profit margin erodes further, Amazon.com will need to reconsider its pricing model. It might consider upselling its AWS the way IBM does. It might have to boost staff support for customers to win customers that have less IT level of support.
Microsoft (NASDAQ:MSFT) rightly embraced selling cloud computing solutions as part of its long-term software strategy. It developed Azure a few years ago. Revenue from Azure is growing steadily. In its third quarter, Azure revenue increased 120 percent. Revenue from premium services also grew in the triple digit range, for the seventh consecutive quarter.
IBM's cloud revenue grew at a more moderate pace, up 36 percent to $2.6 billion. Still, IBM's annual run rate of $5.4 billion means this segment is becoming a bigger part of total revenue.
3) Competition muted as IBM upsells
You would think that given the attention Microsoft is giving to Azure, its growth might pressure IBM, Google, and Amazon.com. Amazon's AWS may have big market share for cloud computing, but IBM may still lever its consultancy unit to grow its profit. AWS suits companies that have a strong IT department (hardware architecture and software coding). These customers just need the raw computing power and limitless storage that AWS offers. Conversely, IBM offers cloud computing along with hybrid cloud. By catering to the company's local storage needs, IT departments may rely on its own staff and IBM's consultants for app development.
Companies that are less IT-centric will rely on IBM again for more consultancy services if technology projects go wrong. So long as the Fortune 500 do not cut their IT budgets, demand for IBM consultants will not fall.
4) ROE up
IBM's return on equity ("ROE") is not only sustained at high levels, it is improving as its share price falls. This only implies IBM's turnaround in reaccelerating profit growth will find success.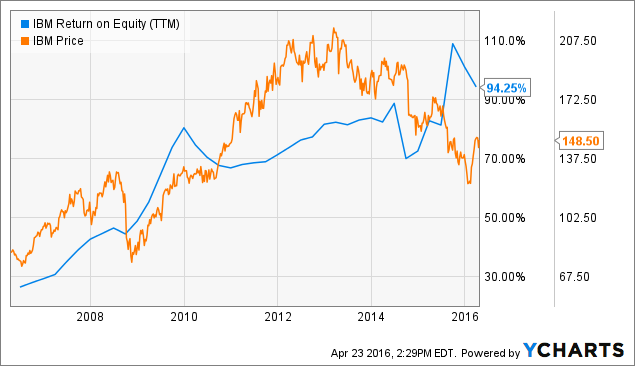 IBM Return on Equity (TTM) data by YCharts
5) Inflection point this year
IBM's inflection point will happen if its small growth segments in analytics and cloud computing play out. Investors should look at the Watson unit as contributing positively to IBM's brand. Its revenue is still far too small for IBM overall. This is a both a blessing and a curse: if it fails to gain traction, IBM will not go out of bankruptcy. Still, IBM is looking for projects like Watson to replace its rapidly deteriorating transactional software business.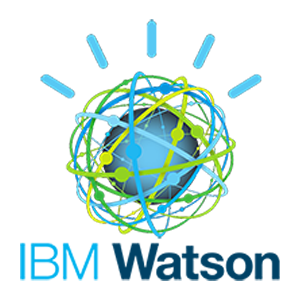 Buffett's Geico uses Watson, which is a vote of confidence for the technology. United Services Automobile Association ("USAA") and Swiss Re, two other insurance firms, also use Watson.
Risks
Hardware sales from IBM's Systems segment is still a drag on results. In the last quarter, hardware sales fell around 20% to $1.7 billion. Sales for its z-Systems fell a sharp 40%. Revenue from Power Systems fell in the double digits, due to the product entering the mature phase of the product cycle. IBM failing to win business for Power in China, will mean more revenue result disappointment for this segment.
Your takeaway
IBM's stock is moderately inexpensive at current levels, but it is certainly not dirt cheap like it was in February. If the company's growth segments continue at their current pace and if both its hardware and Cognitive Solutions software segments reverse their decline, IBM's stock will respond by moving up.