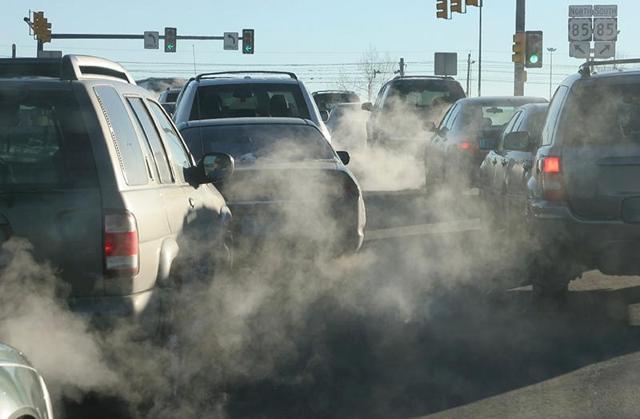 Source FIA Foundation
The wild ride for the car industry continues as the shape of the industry changes rapidly, with time lines for change that normally might take decades being compressed dramatically. Tesla (NASDAQ:TSLA) has led the charge to challenge the dominance of ICE (Internal Combustion Engine) cars with preorders for 400,000 of its Model 3 EV, with GM (NYSE:GM) and Volkswagen (OTCPK:VLKPY) not far behind with release of cost competitive EVs. And of course everyone is chasing BYD's (OTCPK:BYDDY) dominant position with EVs in China.
As often happens in times of change, new threats are coming from least expected quarters. Volkswagen experienced a disaster when news of altered diesel emissions became public. This led to 500,000 diesel cars being recalled and the company has budgeted $23 billion to address the issue. However it is becoming clear, especially in the light of a dramatic development in moves to reduce greenhouse gas emissions, that what started as a disaster for Volkswagen is spreading to be an industry-wide problem.
Here I make some comments about how car companies are dealing with the issue of emissions and fuel economy, and how this has the potential for both near term and long term challenge to car companies that don't have plans to develop EVs.
Test figures versus the real world
I've always taken fuel efficiency figures with skepticism as there can be a huge difference between real world and highly contrived conditions. The problem today is that problems get magnified and righteous indignation is rife. In the past the difference between your own experience and what is claimed for your vehicle's fuel efficiency was tolerated. In today's "when you are hot you are hot and when you are not you are not" world, any misrepresentation will be taken as malicious. This can have dramatic results for a company's share price.
Look no further than the disaster currently confronting Mitsubishi (OTCPK:MMTOF) in Japan. Mitsubishi admitted that it manipulated fuel economy tests deliberately; these results affect 625,000 vehicles. Its share price has crashed precipitously from above 800 yen through April down to 504 yen at recent close.
It looks like Daimler (OTCPK:DDAIF) might be the next company drawn into the scandal. While I don't expect that US carmakers will experience such catastrophic falls as Mitsubishi has experienced, the coming weeks could be challenging. This is an industry wide problem.
Regulators getting serious on emissions
So far this discussion has been about fuel efficiency and noxious diesel emissions. It is clear that it isn't going to be limited to these areas as the focus on controlling CO2 emissions starts to get serious. With four countries (Norway, India, Austria and the Netherlands) now contemplating banning sales of ICE cars within 10-15 years (well Austria potentially within 4 years!!), one begins to get a sense of the importance and urgency of the need to reduce emissions. China is studying California's zero emissions vehicle program, with a view to implementing a similar system in 2020 to mandate sale of EVs and plug in hybrids.
Which countries are leading the charge to reduce emissions? Europe and California have advanced programs. Perhaps because China has such massive pollution problems, it is aggressively tightening its emissions standards and will introduce next year in major cities such as Beijing and Shanghai, (with implementation across the country in 2018), standards similar to current European standards. This brings forward standards that were anticipated to be implemented in 2020. China is also addressing emissions standards in farming villages to address agricultural pollution by 2017.
Ford (NYSE:F) CEO Mark Fields was reported as saying on the weekend "The regulatory environment around the world is becoming more and more strict, particularly on things like greenhouse gases and fuel economy". This indicates that the cat is out of the bag on this issue.
Conclusion
I've written several articles recently where I suggest that the complacency of the oil industry about ICE cars is ill-founded. The oil industry sees domination of ICE cars not changing even in 20 years time. This contrasts with the emergence of the EV; significant segments of the auto industry are engaged to exit ICE cars.
Now there is intensive scrutiny emerging on claims of fraud about fuel efficiency and emissions of ICE cars. This could not have come at a worse time for ICE manufacturers.
I suggest that investors in traditional car companies, who don't have well advanced EV programs, should carefully monitor their investments. It is possible that in the US short term issues as experienced by Mitsubishi could occur. These are dangerous for short term stock price decline. There is also a long term trend emerging here… and long term trends are being compressed.
Disclosure: I/we have no positions in any stocks mentioned, and no plans to initiate any positions within the next 72 hours. I wrote this article myself, and it expresses my own opinions. I am not receiving compensation for it (other than from Seeking Alpha). I have no business relationship with any company whose stock is mentioned in this article.
Editor's Note: This article discusses one or more securities that do not trade on a major U.S. exchange. Please be aware of the risks associated with these stocks.