Peabody Energy Corp (BTUUG), which is now trading using BTUUQ, filed for Ch11 bankruptcy (case 16-42529) after Bowie Resources did not get financing to purchase three of Peabody's mines. The filing includes almost all of their subsidiaries including Peabody Holdings (Gibraltar) Limited, but it does not, at this time, directly impact their Australian operations. Other articles on Seeking Alpha about Peabody have covered the positive coal price improvements, which increases the size of the "pie". This article will cover information that could impact how the "pie" pieces could be cut for each of the stakeholders.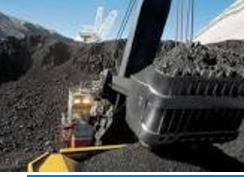 Because Peabody's inept and incompetent management did absolutely nothing to avoid a Ch11 filing, investors lost billions of dollars. They TALKED a lot about what they might do, but in the end management failed. They were making decisions based upon unrealistic forecasts. Below is a chart of their expectations for coal demand-completely unrealistic.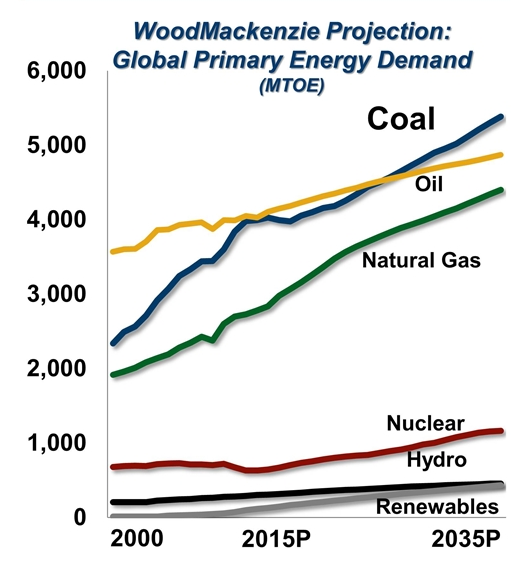 To make an informed investment in Peabody's debt or common stock, one needs not only to understand the coal market but bankruptcy laws in the U.S., Gibraltar, and Australia. Usually a lot happens the first 2-3 weeks then there is a long wait as a re-org plan is created. Here is the time table from the date of the filing. April 13, 2016 as stated in the DIP financing agreement. (Note: this not a federal bankruptcy court mandated time timetable.)
*120 days deliver a 5 year U.S. business plan and Australian business plan.
*210 days file a re-organization plan
*270 days acceptance of the plan
*360 days plan becomes effective
There is an unsecured creditor meeting on April 27 at 1:30 CDT (DOC 0211). I would assume that a committee will be selected, but often the most important information impacting investors is the unofficial "chatter". Investors should pay attention to possible price movements late on April 27 and in the am on the following day.
Another important date is May 5 when the court will have a hearing regarding the sale of Prairie State. (Doc 0245) This would be a Sec 365 sale. (I covered 365 sales in another article last fall.) The DIP financing agreement allowed for the sale and not requiring the proceeds to be paid to DIP lenders, but are there others who will fight this sale? Some may feel that this sale is no longer needed to raise capital because Peabody already filed for Ch.11. They might question the fire-sale price of $53m and propose that the asset be kept instead.
The DIP financing indicates that this Ch.11 could be very complex. First, it allows for a $250m USD intercompany loan and up to an additional $200m with registered lenders approval, from a U.S. Peabody entity- Global Center for Energy and Human Development, LLC directly to PEAMCoal Pty and other Australian subsidiaries. As I wrote in an article late last year, Australian law does not allow DIP financing. At this time, Australian operations are not in administration so this does not violate their local laws, but it has raised more than a few eyebrows in Australia.
The entity that owns 100% of the stock in PEAMCoal and other Australian subsidiaries is Peabody Investments (Gibraltar) Limited, which is not listed as entity filing for Ch.11 bankruptcy in the U.S.
One of the reasons last fall that I did not think Peabody would file for Ch.11 was the issues related to Australian law. (Articles I wrote cover the issues) At this time Peabody is attempting to do a cross-the-border insolvency filing under the Model Law for Peabody Holding (Gibraltar) Limited and is trying to have Amy Schwetz, the CFO, appointed as foreign representative. (Doc 0013) Approval is needed in the U.S. bankruptcy court and in the court in Gibraltar. There is an issue if she qualifies because she is neither a bankruptcy trustee nor liquidator. The Gibraltar cross-the-border insolvency law requires:
(2) The Court shall not make an order under section 253 or section 438 of the Act on the application of the foreign representative of a recognised foreign proceeding unless it is satisfied that-
A.in the case of an application under section 253, the foreign representative has roles and functions that are equivalent or broadly similar to the roles and functions of a liquidator appointed under the Act; and
B.in the case of an application under section 438, the foreign representative has roles and functions that are equivalent or broadly similar to the roles and functions of a bankruptcy trustee appointed under the Act
I have not been able to find the court date yet in Gibraltar. I am not sure if this approval is just a formality and will not be challenged. What happens if the court decides that the cross-the-border insolvency is not allowed and that Peabody Holding (Gibraltar) Limited is then required to go into bankruptcy in Gibraltar under local laws? How would the court in Gibraltar view the fact one Peabody subsidiary is filing (Peabody Holding) and not another (Peabody Investments)? Remember all the Australian assets (PEAMCOAL Pty) are held by Peabody Investments (Gibraltar), which are almost half of all Peabody assets. Would this become a domino that triggers administration in Australia? I don't know. Because the cross-the-border insolvency regulations were not adopted until 2014 there does not seem to be any relevant case law on these issues yet.
The second issue regarding DIP financing is that a group of equity funds is providing $60m of the DIP financing: Centerbridge Partners, Aurelius Capital, Elliot Management, and Capital Research and Management. I seems that there are some aggressive "vulture" investors becoming involved in this case-expect a lot of litigation. Will the holders of low priority debt, such as Aurelius, threaten to attempt to put the Australian operations into administration if they don't get a favorable amount for their holdings under a re-org plan?
The third issue regarding the DIP financing is the equity fee. The final DIP fee agreement is under seal, but according to a term sheet, DIP lenders will get either 10% or 0.83% per month of the equity stake in Peabody when it exits Ch.11 besides getting an attractive interest rate. This needs to be factored into any estimate of payment to other stakeholders.
The last issue with DIP financing is the $200 million for replacing self-bonding. It is expected that Wyoming will not allow Peabody to self-bond when they complete their "re-look" at audited 2015 financials and will require a SuperPriority claim to cover part of future reclamation expenses. Other bankrupt Wyoming coal companies provided for a SuperPriority claims during their Ch.11. A hearing on reclamation issues already has been scheduled for May 17. In the re-org plan it is likely that the amount provided for self-bonding claims will be much greater than $200m because current self-bonding totals $1,389m including $836m in Wyoming.
Just how secure are the 1liens and 2lien holders? As stated in First Day Motions:
"All obligations under the First Lien Credit Agreement are guaranteed by the Guarantors (as defined below) and are secured by a pledge of 65% of the stock of Peabody Investments (Gibraltar) Limited, a holding company for the Company's Australian operations, a pledge of the stock of Debtor Peabody IC Funding Corp., a holding company whose sole asset is an intercompany receivable, which had a book value of $5.5 billion as of December 31, 2015"
Other stakeholders are looking at the other 1/3 for potential payment, but they need to consider that 1liens will still be in a higher priority class. The issue here is how the value of Peabody Investments (Gibraltar) Limited is valued in the re-org plan. Unsecured holders may assert in court that it is valued too low and demand a higher valuation in attempt to get "something" for debt holdings. If they are nothing (or almost nothing) I'd expect them to threaten to put the Australian operations into administration in a "Hail Mary" attempt to get something via payments from the Australian administrator to Peabody (U.S.) as shareholder of PEAMCoal Pty.
As per First Day Motions:
The following domestic subsidiaries of PEC have commenced chapter 11 cases in this Court but are not guarantors under the First Lien Credit Agreement (as defined below): Midwest Coal Reserves of Kentucky, LLC; Peabody China, LLC; Peabody Mongolia, LLC; PG Investments Six, L.L.C. , Four Star Holdings, LLC; Seneca Property, LLC; Southwest Coal Holdings, LLC; Twentymile Equipment Company, LLC; Peabody Asset Holdings, LLC; Peabody IC Funding Corp.; Peabody IC Holdings, LLC, United Minerals Company, LLC and Kentucky United Coal, LLC.
Note that Peabody Investments (Gibraltar) and the Australian assets are not included in the chart because they are not included in Ch.11 filing.
It will be interesting to see which classes various debt issues are assigned, especially the 2liens. (In Ch.11 there are usually about 11 priority classes.) I expect a lot of chatter about the issue of class assignment, which could influence debt prices.
Conclusion
Peabody's management is trying to avoid administration in Australia and is even effectively providing for DIP financing in Australia. On the negative side, DIP lenders may end up with up to 10% of the new equity and of the books self-bonding of $1,389m could have priority over all debt. On the positive side, it seems that the 1liens are not as secured as some have asserted and that "vulture" investors could be allies for some debt issues.
Debt issues rallied from the bankruptcy filing, except the convertible bonds. Late last week they slipped slightly from recent highs and even the common stock has advanced from bankruptcy filing lows. The common stock is effectively an extremely risky way out-of-the-money call option on the price of coal that will most likely have no value when Peabody exits Ch.11. In my opinion, the notes are currently fairly priced and may over-react on the upside to price increases for coal and natural gas. The focus of investors attention still should be on how the pie is divided. The problem is that court and other legal events are not posted immediately. Caution: there are some investors, however, that will have information immediately.
Disclosure: I am/we are long BTU BONDS.
I wrote this article myself, and it expresses my own opinions. I am not receiving compensation for it (other than from Seeking Alpha). I have no business relationship with any company whose stock is mentioned in this article.
Editor's Note: This article covers one or more stocks trading at less than $1 per share and/or with less than a $100 million market cap. Please be aware of the risks associated with these stocks.