WUBA Overview
58.com (NYSE:WUBA) is the Craigslist of China. It provides classified advertising to over 7 million quarterly active users, of which over 893,000 are paying subscribers. WUBA is already one of the largest internet businesses in China over 300 million unique monthly visitors (nearly the same size as Craigslist). It is by far the market leader across each of its major categories - jobs, automotive and real estate. WUBA is present in 395 cities. In 2015 the company generated US$715mm in revenue (+170% YoY) and reported gross margin at 92.8% vs. 94.8% in FY 2014. WUBA was on an acquisition spree to strengthen various business segments.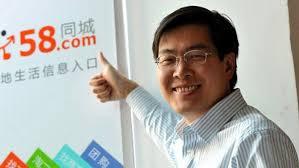 WUBA's Ambition
In my opinion, the acquisitive WUBA aims to build a company similar to Craigslist with an Online to Offline ("O2O") platform for local service providers. While classified advertisement is the core business, the future growth will most likely rely upon different O2O services. I'd like to use the following section as an overview of their business segments:
Classified advertisement: WUBA provides classified advertisement to online consumers and is currently the biggest classified advertisement company in China. The classified ads segment charges membership fees from those service providers who post. As of 8/14/15, Ganji, the biggest competitor of WUBA, agreed to merge with WUBA to build the largest online local service platform. WUBA owns approximately 44% of Ganji through a complex legal structure. Based on some anecdotal evidence, the transaction was sponsored by Tiger Global, which owns shares of both Ganji and WUBA. The merger would be a positive for WUBA as future advertisement spending is likely to decline. The combined firm has a market share of at least 70%. Going forward, I'd expect profit margin to expand as the SG&A expense declines post-merger. More importantly, the management team of WUBA can realign focus for future growth.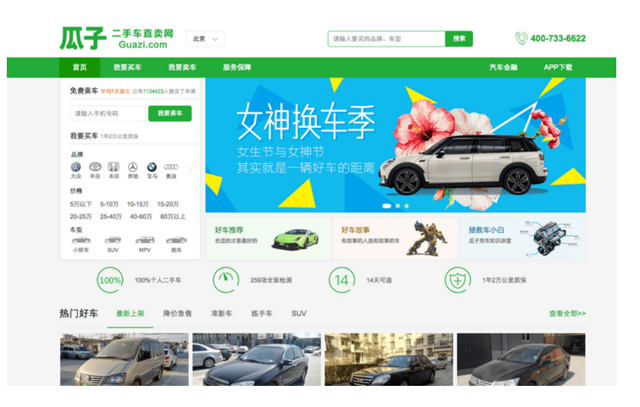 Guazi: The $200 million Series A funding valued this business segment at $1 billion. The leading Consumer to Consumer (C2C) online used car trading platform ramped to expand market size and optimize user experiences. In my opinion, the used car platform is set to revolutionize the used car industry in China because it i) directly connects buyers and sellers, ii) offers quality guarantees for the vehicles after pre-sale examination, and iii) eliminates the "middle man" and reduces costs. Based on the latest survey, China reported approximately 9.4 million used cars sold in FY 2015, and the used car transaction volume is expected to grow to 20 million by FY 2020, or approximately $153 billion. On another note, based on Deloitte's research, 50% of the total car purchase ($275 billion) will be funded via some sort of auto loan in FY 2020. According to the latest news, WUBA expects to spin off Guazi in the near future and will retain approximately 46% ownership interest in Guazi. In my opinion, Guazi is uniquely positioned to be an online used car trading platform in China. Guazi charges the seller 3% of the transaction. By leveraging its current size (~80% market share), the company is bound to generate most recurring growth through Auto Finance/Auto Insurance/Auto Services. The network effect (~80% market share) and Guazi's affiliation with WUBA will be the big differentiator/competitive advantage: Guazi's strategy involves providing used car quality guarantees before transaction. WUBA's extensive knowledge of local communities will allow the trusted mechanics to provide third-party assessments to help facilitate the transaction between buyers and sellers. With WUBA's affiliation, Guazi is more likely to advertise/recommend auto repair shops to existing and potential consumers, which is a win-win situation. Looking forward, Guazi's CEO plans to invest approximately RMB1 billion into advertising. I also expect that one of Baidu (NASDAQ:BIDU), Alibaba (NYSE:BABA) or Tencent (OTCPK:TCEHY) with form strategic partnership with Guazi to provide auto loan/insurance products.
Daojia: Daojia will be another key growth driver of WUBA. The O2O local service platform is currently valued at $1 billion after raising $300 million Series A funding from KKR, Tencent and Ping An Insurance. Daojia focuses mainly on various types of local services, including babysitting, education/tutor, and home maintenance. Meanwhile, WUBA plans to heavily invest in local businesses to strengthen the offline service quality via service training and process standardization. I believe the strategic partnership with Tencent creates huge value for WUBA: with approximately 700 million active users, Tencent's Wechat application can easily integrate Daojia's local services (the same way it integrates with JD.com's (NASDAQ:JD) services). In addition, Daojia's services create real societal and consumer values via i) offering professional local services to consumers, ii) segmenting the markets - service providers can differentiate the services at various levels, iii) improving societal efficiency - people can better allocate time by paying for local services, iv) allowing more flexibility as service providers could be contracted whenever, and v) incentivizing higher quality services and eliminating overhead costs to management in the service organizations.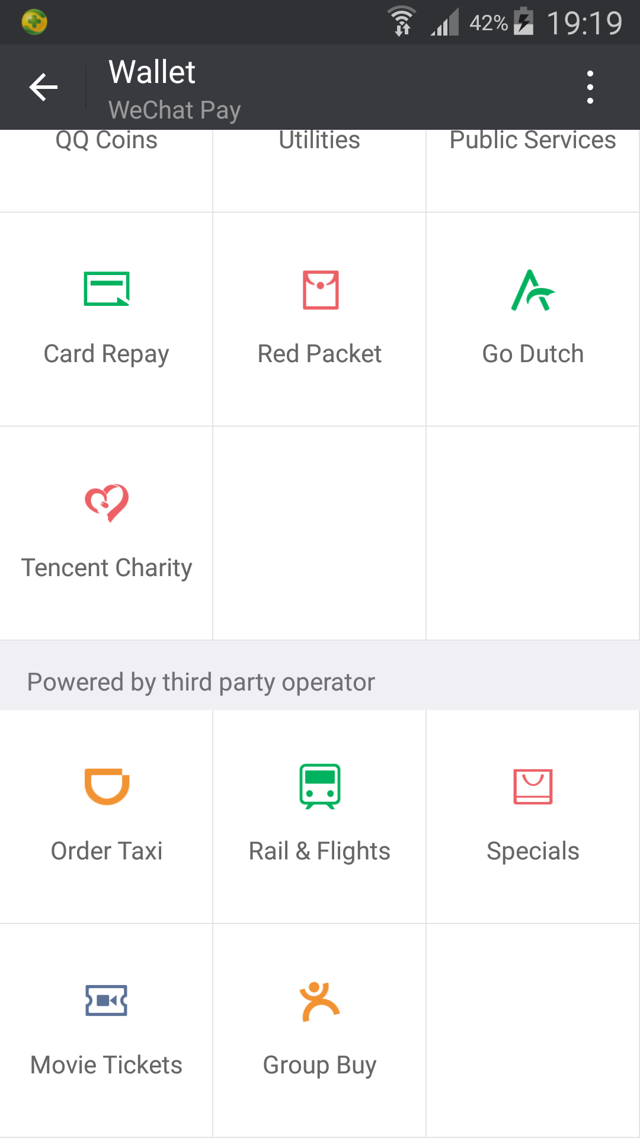 Anjuke: The acquisition of Anjuke is another strategic play which positioned WUBA as a leader in the secondary home sale market. Anjuke and WUBA merged to i) gain stronger supplier power over the developers and consumers and ii) to weather the pressured housing market. The combined company will be better positioned in the sales of new and secondary home in first tier cities and rentals in third/fourth tier cities. Looking forward, it also will allow the combined firm to be in a better position to engage strategic partnerships to strengthen its home financing services, which offers holistic service packages to home buyers.
Concerned About Macro Environment?
Investors should be concerned about China slowing down. However, I think the negatives on WUBA would be limited:
Housing market: Market observers have seen significant housing market divergent in China as first-tier cities per square foot prices remained flat or went up while third/fourth tier cities reported weak prices due to a high level of inventories and a lack of net immigration. The housing market downturn will drive investors to liquidate investor homes. This does not mean that the demand from home buyers is not there anymore, in my opinion, as home buyers are waiting more patiently for a housing market rebound. For example, the housing market recovered slightly during the past couple of months in 2016 after the central government released additional plans to stimulate the housing market (lower interest and lower down payments). Based on some anecdotal evidence, some new apartment complexes in Qingdao, China was quickly sold even before the construction began, which was a manifestation of the resilient of demand. After all, WUBA will benefit from a weak third/fourth tier real estate market as a rental information platform because home buyers are more likely to wait and rent apartments as oppose to buy apartments. The acquisition of Anjuke allows WUBA to benefit from higher end apartment sales in first/second tier cities where demand remains solid.
O2O: WUBA is currently heavily investing in smaller local service providers to offer standardized training programs and improve service quality. The O2O business model is in an accelerated growth stage as it helps realign societal resources and improve efficiencies. The only way that I can see O2O being hurt badly is when the global economy weakens significantly and investors pulled back on O2O funding. I think this is very unlikely to happen.
Other than the above mentioned factors, WUBA seems to be well positioned in China as it generates the bulk of their revenue in the first/second tier cities, where economy tends to be highly diversified and resilient. As a result, I think WUBA will be able to weather the downward pressure in China.
Valuation and Catalyst
The profitability of classified advertisement will grow significantly after merging with Ganji. The profit generated through classified advertisements will be used to expand the O2O training and optimization programs, thus I think the company will still report low profitability overall.
Besides investments in Guazi and Daojia, WUBA invested in 18 companies that are at the top of their fields, including eDaijia (driving service), driving schools, car wash services and massage services. WUBA is also developing its own financial services to help further growth. Based on the current analyst guidance, YoY revenues are expected to grow by 74% while YoY 1Q16 growth is expected to be at 158%. I believe YoY FY2016 revenues will grow at a higher rate than 74% (~$1.3 billion). The current market cap is approximately $7.8 billion. After adjusting for Daojia and Guazi, the other businesses are worth $6.3 billion. As far as the classified advertisement, I value the advertisement segment with ~3x P/S (similar to TRI) at approximately $3.9 billion. This means that I would value the rest of the 16 newly acquired businesses at $2.4 billion. I think the acquisition spree is not over yet, and WUBA should benefit from its acquisition spree while keeping the valuation high. I'd be happy to put a slight premium on the valuation as I believe the management team will be able to monetize the investments in the long run.
Final Thoughts
WUBA will be the largest O2O platform for local services in China. It is reasonable to expect additional funding for Anjuke, Daojia and Guazi from strategic and financial sponsors. My eyes would be on the user growth and the execution of the growth plan. On top of this, I believe the acquisition spree is not yet over. I'm comfortable paying a slight premium on a fast growing business.
Disclosure: I/we have no positions in any stocks mentioned, and no plans to initiate any positions within the next 72 hours.
I wrote this article myself, and it expresses my own opinions. I am not receiving compensation for it (other than from Seeking Alpha). I have no business relationship with any company whose stock is mentioned in this article.