On the 31st of January, I wrote an article where I advised investors to be patient with Cummins (CMI).
...if I combine my analysis of Cummins and my article about an economic downturn...
It turned out to be a huge mistake. The problem was that I didn't realize that the USD had weakened significantly. It was just a matter of time till commodities would soar. And exactly that happened. Junk bonds soared and the entire market rose. In addition to that, the ISM index came in stronger than expected.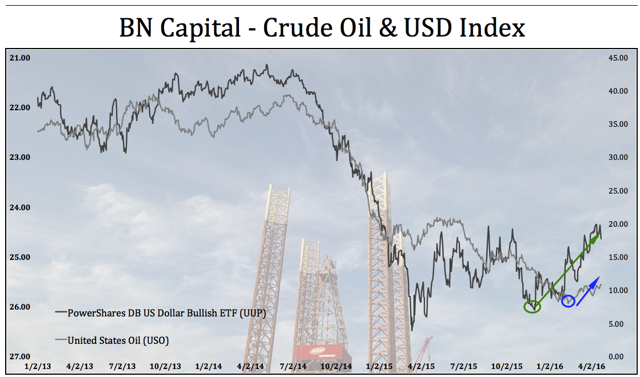 The recent weeks once again showed that Cummins is an excellent stock to trade the economy. Cummins jumped more than 38% from the 2016 bottom.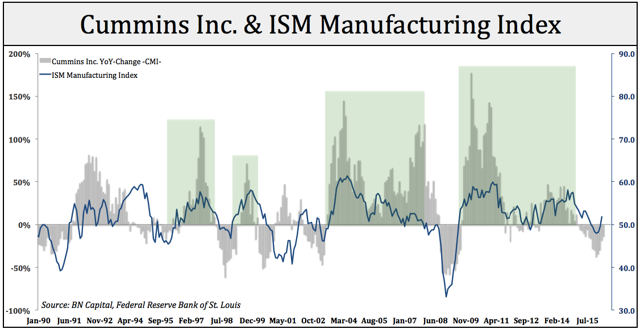 This graph shows the high correlation with the economy. In this case, the economy is displayed by the ISM Manufacturing index. As most of you already know, that index can be considered the most important leading indicator.
Cummins was down almost 50% on a year-to-date basis while the ISM index was just above 48. It was no surprise that the stock prices jumped that much. And based on this graph, I strongly believe that Cummins is even after the rally an interesting asset for long-term traders. On top of that, the company pays a nice dividend of more than 3.3%.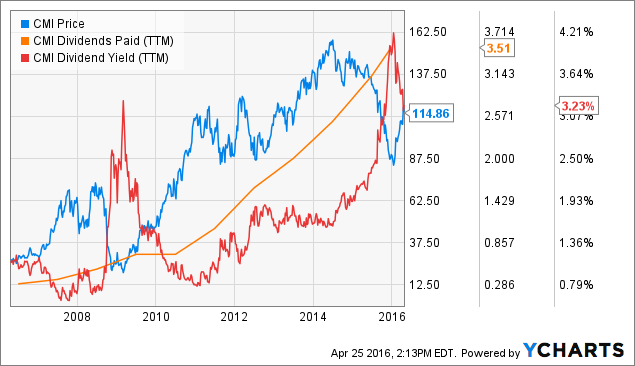 CMI data by YCharts
The most impressive thing about Cummins is its financial strength. The company has a current ratio over 2.0 and a healthy balance sheet.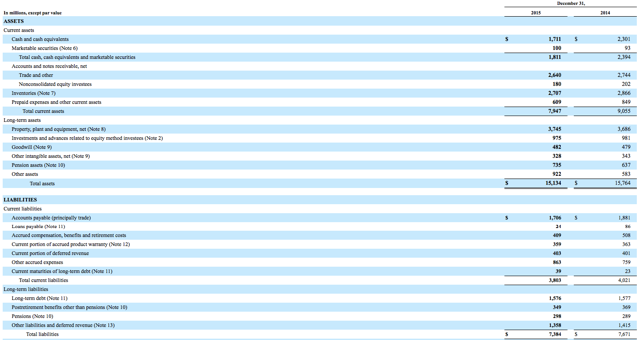 Source: SEC 10-K
Cummins' bonds are trading at a huge premium. The debt structure is rock solid. Most bonds mature after 2020 and trade at very low rates. In other words, there is no problem whatsoever when it comes to solvency. Even better, the company has room to invest even if the economy slows even further.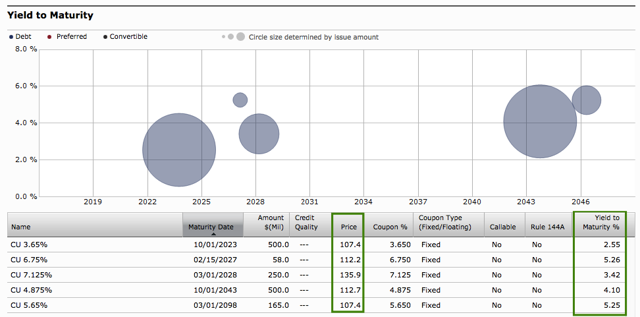 Source: Morningstar
The short term, however, doesn't look so good. Heavy truck sales keep declining and haven't broken the downtrend. The ISM index is in growth territory and a nice tailwind for truck sales. However, in a recent article, I wrote about indicators that point to a lower ISM Index. This could push truck sales lower and put more pressure on Cummins.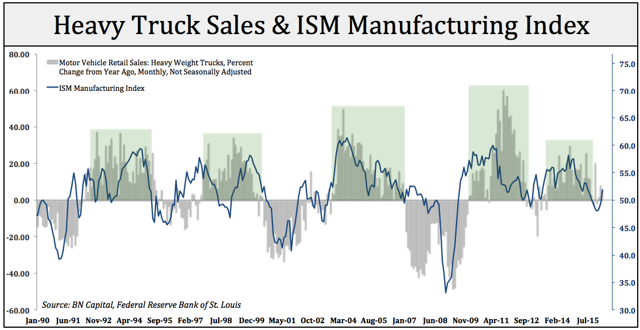 To summarize my thoughts and charts, I have to say that Cummins is a beauty for the long term. I missed the opportunity a few weeks ago because I missed the USD signals. I would add the stock to my long-term portfolio immediately. However, short and medium headwinds remain and give the possibility to buy the stock a few points lower.
Disclosure: I/we have no positions in any stocks mentioned, and no plans to initiate any positions within the next 72 hours.
I wrote this article myself, and it expresses my own opinions. I am not receiving compensation for it (other than from Seeking Alpha). I have no business relationship with any company whose stock is mentioned in this article.