On Monday, a fellow contributor on Seeking Alpha talked about Tesla (NASDAQ:TSLA) likely raising its 2016 delivery guidance in the next month or two. This was based on the premise that Tesla needs to significantly increase production so it can take advantage of Model 3 reservations sooner. Unfortunately, given Tesla's history, the company is more likely to lower its yearly guidance, not raise it. Let me detail why.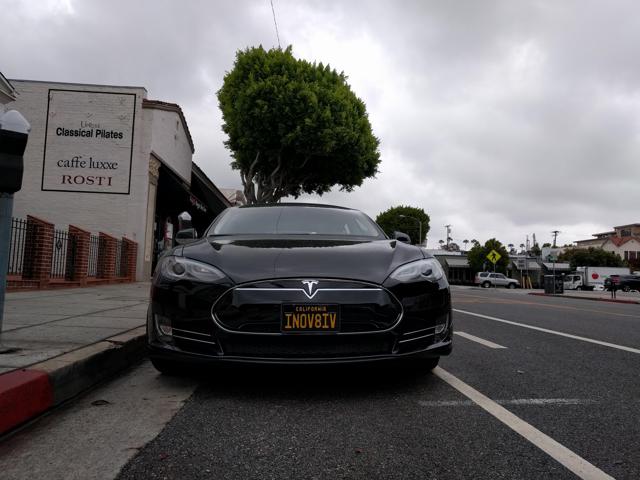 First, we all know that Tesla badly missed its Q1 delivery guidance by more than 1,000 vehicles due to a parts shortage for the Model X. With Tesla not even hitting the 15,000 delivery mark in Q1, the company has to do much better throughout the year to make it to its 80,000 to 90,000 current guidance.
The main reason that I don't think Tesla will raise its guidance is because of the Model X. With production troubles and a bad reliability review from Consumer Reports, I don't think the Model X has the upside required to achieve a yearly guidance raise. We had heard rumors of 30,000 reservations for the Model X, but that seems to be a bit much. If Tesla was only producing them at 750 per week by the end of Q1, why is the wait time on the US East Coast not even two months long according to Tesla's site? Even in Great Britain the Model X shows late June availability, so I can't see how production is that backed up.
Another issue is that the Model S wasn't off to the greatest start this year. According to the European Alternative Fuels Observatory, the Model S only had a 5.1% BEV market share in the first quarter, down from its 8.1% full-year share in 2015. Additionally, the Model S sales growth rate was well below that of a number of competitors' vehicles. How is Tesla going to get over 100,000 vehicles this year if the Model S growth rate isn't blockbuster? Don't forget, the Model S is projected to have reliability that's 43% below average.
Finally, one could make the argument that such strong reservations for the Model 3, around 400,000 at the latest update, could actually sap demand for current models. Sure, those not at the front of the line might not get their Model 3 for a few years, but they might be willing to wait to get a more reasonably priced car. Why spend so much on the Model S now if you can get most of what's in that car for roughly half the price in like two years? Unless you desperately need a vehicle today, many seem likely to wait, and they are putting their deposit money behind that notion.
The other troubling part of the article I'm referring to is that Tesla wouldn't need to raise any money to complete these extra deliveries. If Tesla is going to get over 100,000 deliveries this year, it is going to need a lot of extra parts, especially for the extremely complex Model X that we keep hearing details about. Parts suppliers want to be paid in a reasonable time frame, so it's not like Tesla can push these liabilities out for an extended time period.
Putting these many extra vehicles on the road would also require at least tens, if not hundreds of millions of dollars, into the Supercharger network. Tesla also likes to keep a decent size cash buffer, and management has already talked about potentially drawing on its credit lines. Given the stock's rally of more than $100 from its low, there is much less dilution required at these levels, meaning an equity raise won't have as much of a sting.
I'm not saying today that you should run out and short Tesla, but I think it is foolish to believe that the company will raise its guidance anytime soon. As we've seen in the past two years, Tesla is more likely to reduce its guidance, and Q1 didn't mark a great start to 2016. With all of the problems regarding the Model X, I don't think production can just shoot up tremendously, and I'm not even sure the demand exists to justify that premise. Additionally, given the company's cash burn, Tesla would likely need to raise capital to facilitate such a large production increase. While I'm not saying the company is going to lower its yearly forecast (at this point anyway), I think that's a much more possible scenario than management raising guidance this year.
Disclosure: I/we have no positions in any stocks mentioned, and no plans to initiate any positions within the next 72 hours.
I wrote this article myself, and it expresses my own opinions. I am not receiving compensation for it (other than from Seeking Alpha). I have no business relationship with any company whose stock is mentioned in this article.
Additional disclosure: Investors are always reminded that before making any investment, you should do your own proper due diligence on any name directly or indirectly mentioned in this article. Investors should also consider seeking advice from a broker or financial adviser before making any investment decisions. Any material in this article should be considered general information, and not relied on as a formal investment recommendation.