You have been reading negative news flow concerning US and Swiss Watches and Jewelry manufacturers ("Tiffany (NYSE:TIF)"), ("Signet (NYSE:SIG)") for at least a year now. But there is one company, Pandora (OTCPK:PNDZF), that clearly outperforms them by over 25% thanks to its well-known charm bracelets.

You would think that a mono-product company (charms represent 75% of net sales) cannot have a sustainable growth? Well, Pandora revenues have more than doubled since 2011 (CAGR +26%), almost exclusively in organic growth, also beating its competitors in operational returns.

Charm bracelets are so closely tied to the Pandora brand name that one would wonder if it's not a near-monopoly? The brand built an excellent reputation for great quality at an affordable price, the definition of affordable luxury. We believe now the time is right for the company to shift into new product categories to reach a full jewelry universe for women (Rings, Earings, Bracelets, Necklaces, Pendants). That's already paying off, rings sales have increased by +73% in 2015 compared to 2014, jumping from 6% to 12% of total revenues. Out of 446 new design pieces, 13.5% were rings. From our industry insights (through Franck Muller Group distribution channels), we believe it's a smart move initiated by the management to grow into rings as we see a growing demand from consumers, especially Chinese, for this product category. According to Euromonitor International, the global jewelry market is worth $320bn and is predicted to grow by +19% until 2018. China alone represents about $97bn, the world's largest jewelry market.
Pandora sales are well diversified across continents (EU 45%/Americas 39%/Asia-Pacific 16%), UK, USA and Australia combined represent 51% of total sales. The new 250 concept stores (EU 60%/Americas 20%/Asia-Pacific 20%) to be opened in 2016 will further strengthen its presence in Europe and Asia-Pacific.
Why? The primary focus for Pandora is to expand brand recognition in China.
With only 53 concepts stores in China (1802 concept stores in the world), Pandora is underpenetrated in the world's largest jewelry market. As management decided to focus on the large growing markets, we believe Pandora has the potential to deliver strong growth in China thanks to 2 key elements: 1/Pandora signed a new agreement with Oracle Investment Partners to quickly expand its store base and find the best location to additional openings. 2/The launch of Pandora Disney Collection in Asia-Pacific since November 2015. As with Chow Taï Fook (#1 jewelry company in China), Chinese consumers are very attracted by small pieces of jewelry representing animals, characters and objects. Therefore, we believe these strategic elements will allow Pandora to continue boosting its growth and consumer base in Asia, especially in China (+316% growth in revenues for the Group, in the last 12 months).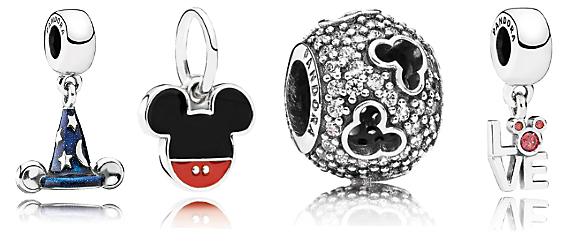 Another interesting element in Pandora's strategy is the elevation of its partnership with Jared. The new agreement will upgrade 200 Jared stores into Pandora shop in shops. Jared, a jewelry chain owned by Signet Jewelers, is a fast growing company from which Pandora will benefit from. Jared increased revenues by +5% in Q4 2016 vs. Q4 2015, plans 10 new openings in 2016. We think Pandora found the right partner to strengthen its brand image in its upper-end age bracket (between 30-49 years), where Jared's customer base is focused on.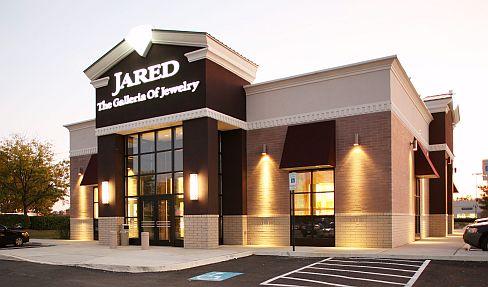 We mentioned earlier about sales growth since 2011 but EBITDA has grown even faster (CAGR +28%), margins improved by 290bps from 34% to 37% which is well above the profitability of high-end luxury brands. The company pays a good dividend (2% yield, payout ratio 42% on average) despite being considered as a growth stock. If you look at the cash flow generation from the operating activities, it has slowed down in 2015 but its progression is still impressive. No wonder so many bright spots do not come up at a cheap price. P/E increased from 18x to 25x as EPS growth from 2014 to 2015 was slower (+25%) than the surge in the share price (+68%). In this current environment of low interest rates and deflation, investors are willing to pay a premium for future expected growth, even when it is above average. In fact, 12-month forward P/E is trading at 16x, we believe the company can achieve its EPS target, a substantial growth of 55% helped, partially, by a more favorable tax rate (21% vs. 31%).
Disclosure: We are long Pandora
Disclosure: I am/we are long PNDZF, TIF, SIG.
I wrote this article myself, and it expresses my own opinions. I am not receiving compensation for it (other than from Seeking Alpha). I have no business relationship with any company whose stock is mentioned in this article.
Editor's Note: This article discusses one or more securities that do not trade on a major U.S. exchange. Please be aware of the risks associated with these stocks.