Welcome to the April 26th edition of Seeking Alpha's Eye on Tech newsletter.
Eye on Tech Coverage
Fortinet And Juniper Step Up Their Efforts To Challenge Palo Alto Networks
WSJ: Facebook is developing a standalone camera app
GoPro and Ambarella sell off as Pac Crest reports of high GoPro inventories
Stratasys' MakerBot unit outsourcing 3D printer manufacturing to Jabil
Startup Light tries to upend DSLR market via cameras featuring many lenses/sensors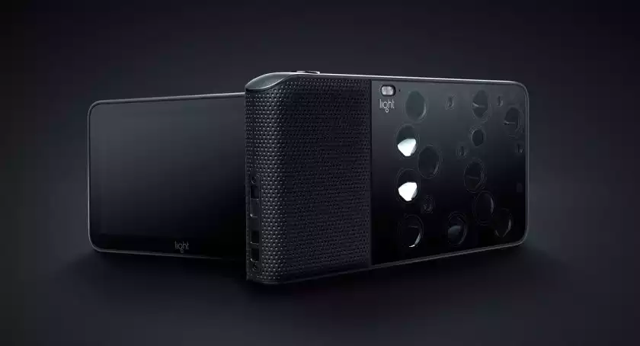 The Light L16 camera
Notable Tech News
Baidu and other Chinese publishers sign up for Facebook's mobile ad network - Though Facebook's core service is banned in China, the company has done plenty of business selling ads to Chinese firms looking to reach global consumers. It's now apparently having success with the inverse: Selling ads from global firms within the apps of Chinese publishers, via the Facebook Audience Network ("FAN").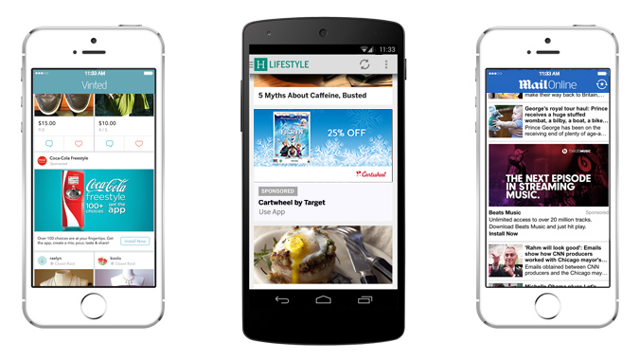 Examples of Facebook Audience Network ads on third-party apps.
Baidu (NASDAQ:BIDU), which had 657M mobile search monthly active users (and many users for other apps/services) as of the end of 2015, is a FAN client. As is Cheetah Mobile (NYSE:CMCM), which claimed 635M mobile MAUs (many of them international) as of the end of last year. Facebook, which normally takes a 30% cut on FAN ad revenue, has said the network's total revenue run rate was above $1B as of Q4. The company's ability to use Facebook user data for cross-device ad targeting acts as a selling point for FAN, as it competes against Google's AdMob (believed to be the market's biggest player), Apple's iAd, and others.
WSJ: The next Apple Watch will have cellular connectivity and a faster processor - In most situations, having a 3G/4G modem inside a smartwatch is superfluous, as users will typically have a paired iPhone nearby. But there are some fitness and home use cases where that might not be the case (for example, if you decide to go jogging without your iPhone), and thus a mobile data connection becomes useful.
Prior rumors for the next-gen Watch have mentioned a thinner form factor, a new battery, and the inclusion of a FaceTime camera. Apple recently announced new Watch apps will need to be native apps (i.e. work without iPhone pairing) starting in June.
Alibaba's Ant Financial raises $4.5B at $60B valuation - Following series of reports about the funding round, it's official. Investors in the round reportedly include a Chinese sovereign wealth fund and top Chinese insurers. If Ant is worth $60B at IPO time, Alibaba's (NYSE:BABA) post-IPO stake in the Alipay parent would be worth $18B. An offering could happen in Shanghai (and perhaps Hong Kong) in late 2016 or 2017.
Verizon finishes major OpenStack NFV deployment - The momentum behind carrier adoption of network functions virtualization ("NFV") continues growing. Verizon (NYSE:VZ) says it has finished a deployment of NFV gear (can be based on commodity Intel-powered hardware rather than proprietary networking gear) across five of its U.S. data centers. The company leveraged hardware from Dell and software from Linux leader Red Hat (NYSE:RHT) and software-defined networking ("SDN") startup Big Switch Networks. It also made use of the open-source OpenStack cloud infrastructure platform - Dell, Red Hat, and Big Switch are all OpenStack backers.
Notably, Verizon says it went with Big Switch because it wanted to run its network on commodity white-box switches, and most incumbent vendors weren't able to run their software on white-box gear. Cisco (NASDAQ:CSCO), which does plenty of business with Verizon, might not be thrilled to hear that. Japan's NTT DoCoMo recently said it wants to virtualize 75% of its network by 2020, and AT&T has announced a similar goal.
Verizon expects 40% 2016 mobile data growth - That's just a moderate slowdown from 2015's 50% growth, and an impressive number for one of the first carriers to see large-scale 4G adoption. More evidence that mobile data consumption (now fueled in large part by online video) is still growing pretty rapidly.
EDA software firm Cadence slips after Q1 beat, soft Q2/2016 EPS guidance - Cadence's (NASDAQ:CDNS) revenue guidance is in-line. The EDA (chip design hardware/software) industry has been having a tough time lately. Mentor Graphics (NASDAQ:MENT) provided soft guidance in both November and March, and Synopsys (NASDAQ:SNPS) offered a light outlook in December. Mentor stated in November chip industry M&A has been hurting demand - merging chipmakers have often carried out R&D-related job cuts and/or narrowed their product lines.
Google's Android Gmail app now integrates with Microsoft Exchange on any device - The Gmail app previously integrated with Microsoft's (NASDAQ:MSFT) corporate e-mail server software only on certain Nexus devices. Now, all Android devices will support the feature. This is part of Google's (GOOG, GOOGL) push to make Gmail a hub for all e-mail accounts, rather than just ones with gmail.com suffixes, and thus compete head-on with Microsoft Outlook. The ability to create separate inboxes for third-party e-mail accounts was added last November.
Disney using Nokia's VR cameras for content production - Disney (NYSE:DIS) is using Nokia's (NYSE:NOK) $60K OZO VR camera array to produce 360° film content and marketing materials. The deal likely won't move the needle significantly for a company of Nokia's size. Facebook/Oculus and Google/YouTube have to be pleased to see Disney throw its weight behind VR content, given the large bets each is making on both VR and 360° video.
SEMI: North American chip equipment book-to-bill ratio at 1.15 in March - A solid number, one which the CEO of SEMI (a chip equipment trade group) attributes to strong investments in 3D NAND flash memory and advanced logic (processor) manufacturing processes. TSMC (NYSE:TSM) and Samsung (OTC:SSNLF) two of the chip equipment industry's big-3 clients (along with Intel), each appear to be spending at a healthy clip. TSMC is investing in bringing its 10nm manufacturing process to market; Samsung is investing in both 10nm and 3D NAND. Intel (NASDAQ:INTC), Micron (NASDAQ:MU), and others are also making substantial 3D NAND investments.
Lam Research (NASDAQ:LRCX), which has decent TSMC/Samsung exposure, provided solid guidance last week.
Notable Tech Commentary and Reports
SunTrust: The Rise of Snapchat - "Snapchat (CHAT) has daily active users closer to 150 million, which would be on par with Twitter (NYSE:TWTR), which has seen DAUs stabilize," writes SunTrust's Bob Peck.
He also notes Snapchat's strong performance in app download rankings, as it has evolved from an ephemeral photo-sharing service popular with teens into a more advanced content-sharing and media platform that has won over some (relatively) older consumers. "On iOS, Snapchat has remained neck‐to‐neck recently with Instagram and Snapchat while significantly outperforming Twitter. Meanwhile on Android where Snapchat was launched later, it has seen a steady improvement until it surpassed Twitter and Instagram late 2015 and most recently surpassed Facebook."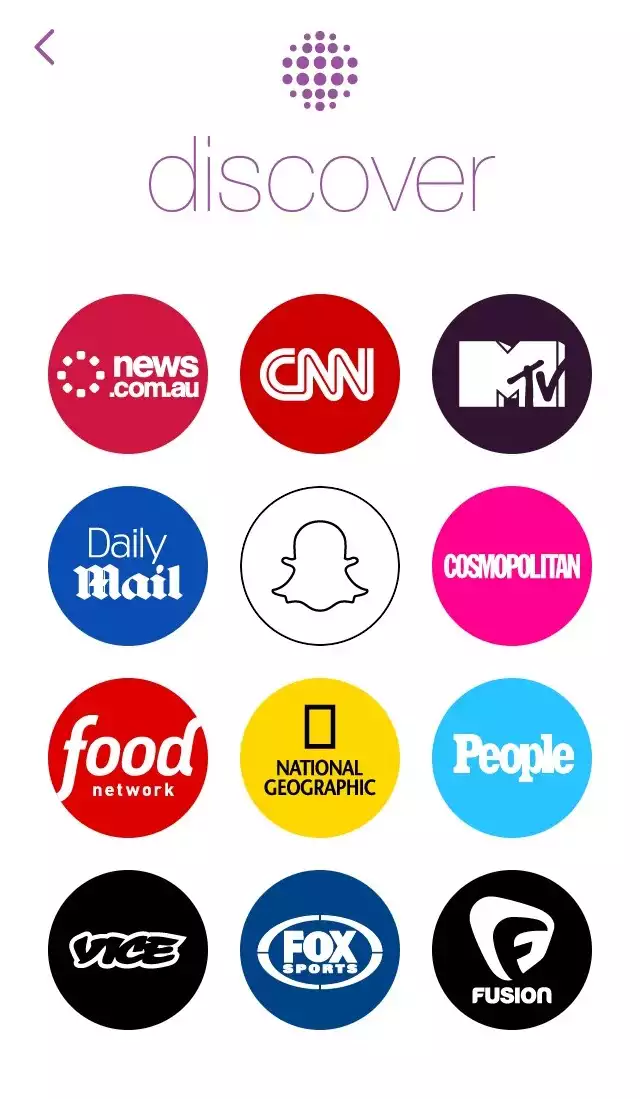 Snapchat's Discover media service. Part of the platform's evolution.
Re/code reported in March Snapchat is aiming for 2016 revenue of $300M-$350M, or 6-7x what it achieved in 2015. Peck on Snapchat's appeal to marketers: "Snapchat commands a significant amount of time spend of younger users as well as high engagement levels. Additionally, Snapchat has created ad offerings that take up the entire screen in a vertical format which ensures complete attention from the user unless they choose to skip."
Ars Technica: The rise of the $400 smartphone - Discusses the growing availability of $300-$400 devices with high-end specs. Android phones from the likes of Xiaomi, LG, and Motorola fit the description, and (though its screen size is bound to be a deal-breaker for many users) one could also add the iPhone SE to the list.
Apple faces some risk from this phenomenon, but (given the high rates of consumer loyalty to both iOS and Android) Samsung may have the most to lose here. Samsung has worked to create more compelling and aggressively-priced low-end hardware, but its latest Galaxy S and Note devices get priced above $600. Qualcomm (NASDAQ:QCOM) could benefit some, given its chip content share is often higher with $300-$400 flagship Android phones than it is with Apple and Samsung's high-end devices.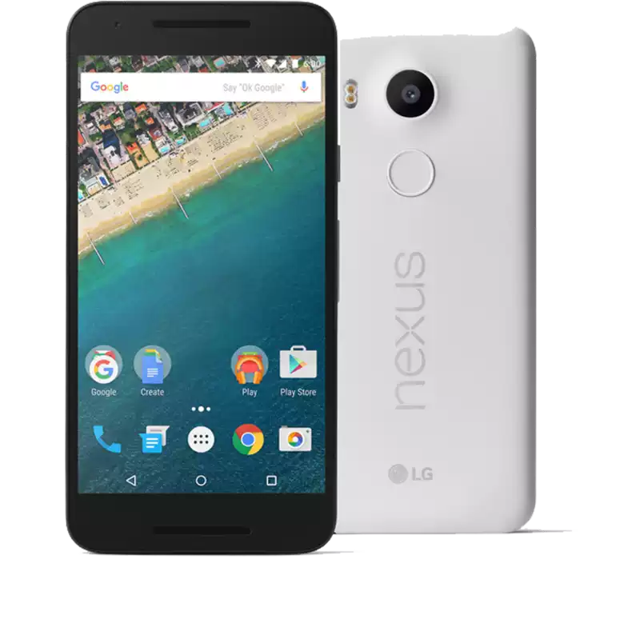 LG's Nexus 5X. High-end specs for $350-$400.
WSJ: Automakers, others explore new roles for 3D printing - Notes the efforts of Ford (NYSE:F), startup Carbon3D, and others to overcome current 3D printing shortcomings in areas such as cost, speed, and large-scale production. An R&D exec at Ford, which is testing Carbon3D's high-speed printing process but has concerns about its cost: "The big challenge is, if we're making 100,000 vehicles, and we need that many parts, it may just be too expensive to 3D print all of them."
To be sure, 3D printing adoption is still growing rapidly - Gartner sees industry sales rising to nearly $4B next year, up over 50% from 2016 and almost 10x from 2012. But investors in 3D Systems (NYSE:DDD), Stratasys, ExOne (NASDAQ:XONE), and Voxeljet (NYSE:VJET) should keep in mind it's an industry seeing many would-be disruptors enter with novel technologies meant to address pain points, and thus its leaders could look very different 10 years from now.
HP (NYSE:HPQ) plans to enter the high-end 3D printer market later this year with a proprietary inkjet printing process called Multi Jet Fusion. Stratasys made some noise earlier this month with the J750, a full-color printer supporting numerous materials.
Disclosure: I/we have no positions in any stocks mentioned, and no plans to initiate any positions within the next 72 hours.
I wrote this article myself, and it expresses my own opinions. I am not receiving compensation for it. I have no business relationship with any company whose stock is mentioned in this article.
Editor's Note: This article discusses one or more securities that do not trade on a major U.S. exchange. Please be aware of the risks associated with these stocks.