In my previous article I had a look Boeing's (NYSE:BA) Q1 commercial deliveries and based on those figures I connected my estimates for revenue and earnings to that. In this article I will do the same, but for Boeing's Defense, Space & Security segment.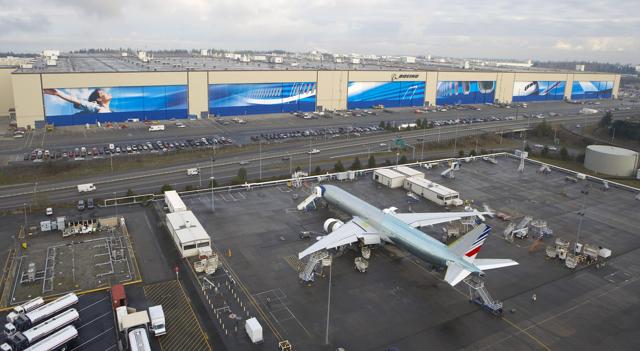 Since Defense & Space contracts are even less transparent than commercial contracts, I will approach matters in a slightly different way.
Revenue
For Boeing's Commercial Airplanes segment I estimated a revenue of $14.8bn. A breakdown per aircraft family can be found here. For the Defense & Space unit I looked at the share it has in the total revenue at this usually is around 30-33%. Using last year's Q1 revenue share of 30.2% and the full year share 31.6%, I estimated a revenue of $6.46bn-$6.81bn.
This would bring my estimate for Boeing's Q1 revenue to $21.3bn-$21.5bn.
Comparing this with analyst estimates: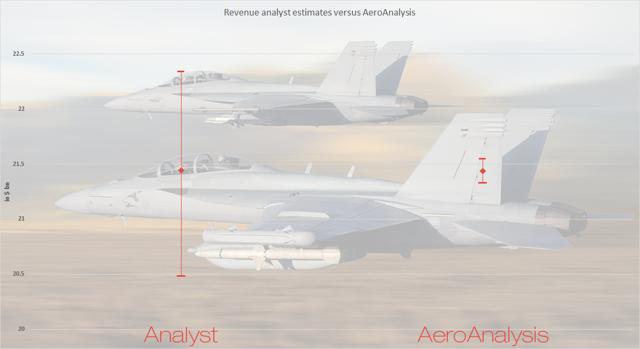 Figure 1: Analyst estimates and AeroAnalysis estimate for Boeing's Q1 2016 revenue (Source: www.AeroAnalysis.net)
What can be observed is that the average of both estimates is more or less equal at $21.44bn, but the AeroAnalysis estimate has a smaller range.
Earnings
Figure 2: Analyst estimates and AeroAnalysis estimate for Boeing's Q1 2016 EPS (Source: www.AeroAnalysis.net)
In a similar way the earnings per share can be estimated. The analyst estimates vary between $1.79 per share and $1.93 per share, while the AeroAnalysis estimate varies between $1.71 per share and $1.87. The AeroAnalysis average at $1.79 per share is $0.04 less than the average analyst estimate, $0.02 less than the consensus and $0.13 less compared to the whisper number of $1.92 per share.
Conclusion
For Boeing's Defense and Space unit I expect revenues to come in between $6.5bn and $6.8bn
Total revenue will likely be between $21.3bn and $21.5bn
I expect EPS in the range of $1.71-$1.87, but closer to $1.80
Most important thing to eyeball in Boeing's earnings might not be revenue or earnings, but free cash flow and guidance. Any improvement in Boeing's guidance will most likely lead to higher shares prices, while the cash flow could say something about the Boeing 787 program and cash control in general.
Disclaimer: Although the model that has been used to estimate revenues has yielded accurate results in the past it is advisable for investors to do their own due diligence or collect data from various sources before making an investment decision.
If you would like to receive updates for my upcoming writings, please click the "Follow" text at the top of this page next to my profile.
Disclosure: I am/we are long BA.
I wrote this article myself, and it expresses my own opinions. I am not receiving compensation for it (other than from Seeking Alpha). I have no business relationship with any company whose stock is mentioned in this article.