In a previous article that generated much interest with SA readers - I put forward, what I thought to be a rather convincing case, why Citigroup (NYSE:C) should sell its Mexican subsidiary. Many readers seemed to agree with me and were puzzled why the firm's management is not acting on something that seems like a no-brainer and in the best interests of shareholders.
I was hoping that the Q1'16 earnings call would provide further insights and I was not disappointed. CLSA's Mike Mayo picked up the baton and put forward the following query to the firm's management:
And the tougher one is the strategic question, can't you accelerate restructuring more than what you've already done? You've highlighted what you've done but with the stock at 72% tangible book value, you should be selling the silverware in the dining rooms or the paperclips in the desk or that the desk chairs or the whole desk to free up capital buyback stock here. And the one area in particular I know we brought it up before, but why not sell Banamex, why not sell the Mexican bank, monetize that gain, use the DTAs to avoid paying taxes, avoid integrating it for Project Rainbow and use the proceeds to buy back stocks? What else can you do? And can you give us a sense of additional urgency because with the 7% ROE and 72% of tangible book value at stock price, it seems like you guys should be doing more?
CLSA analyst Mike Mayo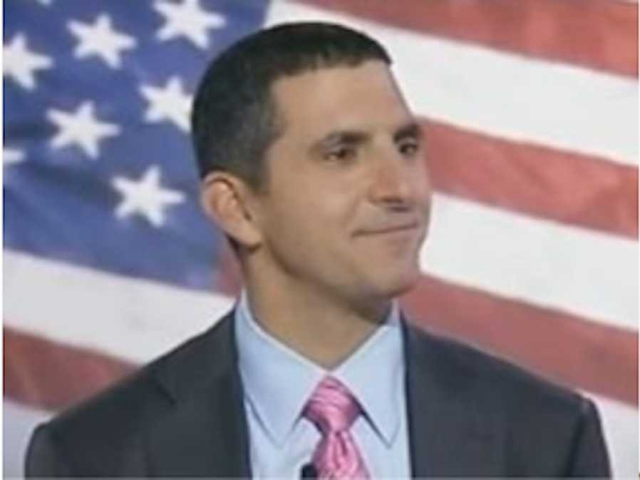 (Source)
The argument is essentially the same one as I made in the above mentioned article and it is quite a simple one. Banamex Mexico can be sold well-above tangible book value and any taxable gain should be shielded by Citi's DTA (including multiplier effect on DTA utilization). The proceeds can then be used to undertake buybacks and pay more dividends. But this is only part of the prize - there are other very powerful reasons of doing this, specifically:
Banamex Mexico would likely consume much CCAR capacity given its heightened credit loss profile even in a benign credit environment. CCAR is the capital binding constraint for Citigroup, and Mexico can certainly alleviate the "denominator" problem in the RoTCE.
The cost of equity for EM franchise is much higher than Citi's overall estimated cost of capital of 10%.
The disposal should assist Citi in reducing its G-SIB score - in simple terms, this means it can potentially operate with even lower capital base requirements (whether measured under CCAR which will include G-SIB surcharge in 2017 or minimum CET1 requirements).
Regulators will be very pleased with Citi's continuing shrinkage and de-risking.
Undoubtedly, this will immediately increase shareholder's value.
How did Citi's management react to the Mexico question?
It is crystal clear management prefers to keep the LATAM optionality.
Mr. Corbat provided the following response:
If it'd help I'll just close it with the conversation on Mexico because you specifically mentioned Mexico. Mexico for us is an important franchise and as John talks about the pathway to a 20% returns in the consumer businesses, Mexico plays an important role in there, and when we look at the business in every sense of the word it's accretive to the company and to its shareholders. Second piece around it is as we look at the growth prospects for Mexico and where we think Mexico as an economy is headed we like what we see and Banamex plays an important role in the Mexican economy around that. Third and final piece is, is if we were to take some type of action against Banamex based on capital planning and submission processes. You actually don't know how much of that capital would actually be liberated or entitled to go back to investors. So, it's a good business, it's a growing business, we think it's a strategically important business and simply selling the furniture to liberate some capital here we don't think is the right long-term or intermediate term decision.
Mr. Corbat essentially lays out three reasons that can summarized as per below:
Banamex Mexico is an important part in the path to generating 20% RoTCE in the Global Consumer Bank.
Mexico is a growing economy with good prospects.
Even if Citi does sell, it may be prevented by the Fed to return capital to shareholders.
Management arguments are unconvincing
Mr. Corbat's arguments mentioned above are unconvincing to say the least. The first two are really about keeping "optionality" around the potential growth of Mexico's economy and Banamex specifically.
It is clearly a "bad" optionality for couple of reasons. Firstly, Citi is a disadvantaged owner as a U.S. G-SIB burdened by additional regulatory costs (capital and liquidity surcharges, TLAC, CCAR, U.S. regulatory compliance and much more). Secondly, Banamex's cost of equity is higher than a developed markets bank (hence explains partly the apparent higher cost of equity of Citi compared with its peers). Finally, and perhaps most importantly, it increases the capital burden on the rest of Citigroup. This probably means that Citi needs to operate with a higher CET1 ratio because of Banamex Mexico (e.g. due to G-SIB score and CCAR limitations).
When it comes to the third, Mr. Corbat is simply being disingenuous. To suggest that the Fed would prevent Citi from returning the capital generated by the disposal is ludicrous. In other words, Mr. Corbat suggests that the Fed may penalize Citi for becoming less risky, complex and smaller by forcing it to keep some of the capital generated by its sale.
Quite the contrary it seems - as the Fed has explicitly and on-the-record noted that it expects the Dodd-Frank Act and related regulations to entice the large U.S. banks to decrease in size. The Fed will be applauding such a move and perform a victory lap. In fact, one would expect the sale to release even more capital than proceeds only - given the outsized CCAR capacity utilized by Banamex Mexico.
Even in the recent Fixed Income call, Citi's CFO highlighted the collaborative relationship it has with the Fed and other regulators where immediate feedback is sought and received by the firm in the CCAR and resolution planning.
At the end of the day - if Mr. Corbat has any doubts whether the Fed will object to an off-cycle capital ask on account of selling a riskier business, perhaps he should just place a call to his relationships at the Fed and allay any concerns.
This does not make any sense whatsoever and I am not buying that argument at all. In this instance, I am afraid the CEO's response is just not credible.
Final thoughts
Selling Mexico is much more accretive than a classic example of a conglomerate discount. It is absolutely the right thing to do from shareholders' perspective - the medium- and long-term optionality of the Mexico business is largely negated by the fact that Citi is a disadvantaged owner and that it essentially increases its capital and regulatory requirements for the rest of the franchise.
But what has become quite clear is that current management is clearly not in favor of undertaking this strategic move. It will need some probing either from the Chairman or perhaps an activist shareholder.
I am big fan of Mr. Corbat's management team and its solid banking execution credentials - the transformation of Citi over the last 3 years is certainly impressive.
However, it is high time for the Chairman to step-up and make a difference for shareholders. Citi has traded below tangible book for almost 10 years - this is not an acceptable proposition.
There is a cost to complexity and size and it is Citi's shareholders that pay the price. Time to change that.
Author Note: I contacted management/IR and no response was provided at the time.
I cover U.S., European, Asian, Canadian and Australian large-cap banks, identifying long and short opportunities. If interested in the topic, I encourage you to sign up as a "real-time follower" or message me if interested in a specific banking name.
Disclosure: I am/we are long C.
I wrote this article myself, and it expresses my own opinions. I am not receiving compensation for it (other than from Seeking Alpha). I have no business relationship with any company whose stock is mentioned in this article.