For its Q1 earnings, Alphabet (NASDAQ:GOOG) (NASDAQ:GOOGL) posted impressive revenue and earnings growth, yet the report was considered a "disappointing miss" and the stock lost about 5%. Normally I don't care about such "misses," considering the fault to lie with the analysts rather than the company involved. But Alphabet has become so opaque, I'm surprised analysts got as close as they did. Alphabet's management has become so insular, that it's difficult for investors to know what they're investing is.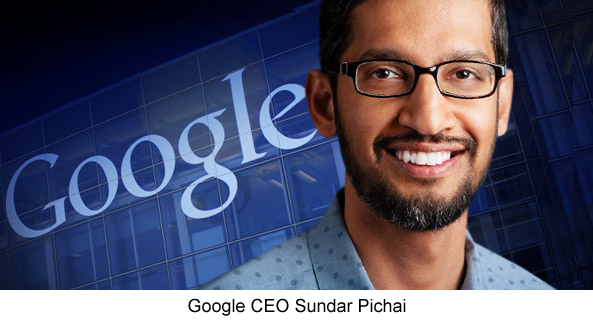 Source: Gravitatenow
Gag Order
Investors who listened to the conference call last Thursday were treated to the spectacle of Alphabet CFO Ruth Porat continually intercepting questions specifically directed at Google CEO Sundar Pichai. Here's an example. Anthony DiClemente, analyst with Nomura asked,
First, for Sundar on Google Fiber, just at a higher level, would you please broadly update us on your learnings from Google Fiber up until this point?
As she had done so often throughout the conference call, Ruth swooped in:
So let me go ahead and start on the Fiber question. Fiber is one of the businesses that is in Other Bets. And like all of our access efforts, we're really focused. And our vision here is to create abundant and ubiquitous networks. We think there's a lot of opportunity to improve the experience that users have, and that's where the Fiber team is focused. And we have some other efforts within Other Bets that are really exciting as well that address access. Loon within our X business is targeting the 4 billion people still offline. And we view that similarly as a big opportunity and an important problem to address.

And in terms of the early learnings, there have been a lot. As I talked about on the last quarter call, we've really continued to refine and enhance our go-to-market strategy, the way we're working with cities, the way we're building out those cities and really the level of technology and innovation that we can use to differentiate the offering and are pleased with the ongoing efforts there.
Notice the technique here. Ruth spews a lot of words, but they're all just prerecorded talking points. She might as well be an AI. Other than to acknowledge that there has been some learning, she never gets around to answering the question.
This was the way it went, time and again. It would have been comical, except that I felt really bad for Sundar, whom I consider one of the great intellects in the Valley today. I could tell he really wanted to answer the questions but was repeatedly prevented from doing so.
Black Boxes
Ever since the announcement of the reorganization of Google under Alphabet, earnings reports have become increasingly perfunctory and uninformative. Last year, at least investors got a slide deck with the press release. Now, we don't even get that. Supposedly, the reorganization was going to provide greater insight into what was to become Other Bets, but this amounts to replacing one opaque block with two.
Analysts repeatedly tried to probe for scraps of additional insight, only to be met with Porat's stonewalling. Google acknowledged that TAC is higher for mobile. How much higher? No answer. How is revenue divided between mobile and PC? No clue. Where's the money going in Other Bets? No idea.
Of the myriad questions one could ask about Alphabet's operations, there's hardly any insight to be gained, either from Alphabet's financial reports, its earnings calls or even its SEC filings. Want to know something about the executive team over at Alphabet? It's ridiculously difficult to find out.
Other companies usually devote multiple web pages to corporate governance, with executive bios, org charts, etc. There's none of that for Alphabet. You have to go to Alphabet's proxy filing with the SEC even to find out who the top management are. Even then, it's very top level.
A Little Knowledge
Ever since Google issued the non-voting class C shares, Google's management has become increasingly insular and removed from accountability. For all practical purposes, Google is controlled by insiders, the triumvirate of Larry Page, Sergey Brin, and Eric Schmidt.
We all knew that's where they wanted to go, and investors were perfectly happy as long as things were going well. The reorg afforded a bit more insight into Google's moonshots, and, as usual, that has proved a dangerous thing for the stock. For the March quarter, Other Bets operating loss ballooned 27% y/y to $802 million.
The picture for Google is actually pretty good, with segment revenue up 17% y/y to $20.01 billion and operating income up 21% to $6.272 billion. But an awful lot of what going on inside Google, investors have no insight into. How much income does Google derive from hardware? Are hardware sales profitable? How much does Android cost to develop and maintain? How much revenue is attributable to Android? Once again, Google is a black box that cranks out profits, but we have little idea what's inside.
Perhaps the most important insight to be had from the conference call was Sundar Pichai's observation regarding the growing importance of AI, both to Google and to the world as a whole:
And overall, I do think in the long run . . . we will evolve in computing from a mobile first to an AI first world. And I do think we are at the forefront of development.
It's a very interesting and revealing statement about Google's long-term strategy, and I hope we hear more about it at IO.
Investor Takeaway
In his blog announcement, referenced above, Larry Page laid out the case that Alphabet needed to be left alone to pursue its moonshots. His argument was that Google's other unconventional investments, going back to search, had paid off handsomely with time.
This may be a cogent argument. The problem with it is that investors are being asked to take things on faith, with no clue as to the risk they're taking. Given the fact that the insiders are firmly in control, Alphabet needn't fear an investor revolt in reaction to anything that Alphabet does. Alphabet can afford to be more forthcoming.
Information is always a double-edged sword, but probably the lack of information hurts the stock more than it helps. Google has so much going for it, as the leader of largest mobile ecosystem, that I doubt it has to worry about investor perceptions. I still rate the stock a buy, but with a degree of caution. Alphabet just needs to open up, and if it doesn't, that rating may have to change.
Disclosure: I/we have no positions in any stocks mentioned, and no plans to initiate any positions within the next 72 hours.
I wrote this article myself, and it expresses my own opinions. I am not receiving compensation for it (other than from Seeking Alpha). I have no business relationship with any company whose stock is mentioned in this article.