When I wrote about Facebook (NASDAQ:FB) in February, I argued that the stock did not look like a good investment based on its high price tag and considering the limitations of the company's existing business model. I received criticism from a few readers for "not appreciating growth investing," or for "not getting FB's vision right."
To a certain degree, I find these observations valid. I'm a value investor at heart. But clearly, there are many investors willing to bet, with real money, on what a company like FB could be or do in the distant future (e.g. industry leader in virtual reality or artificial intelligence), even if this future looks a bit fuzzy today.
But if you are in fact a growth investor, I suggest you look somewhere else. When it comes to taking long-term, possibly revolutionary bets that can create large amounts of shareholder value in the far future, no other company seems to rival Alphabet (NASDAQ:GOOG)(NASDAQ:GOOGL).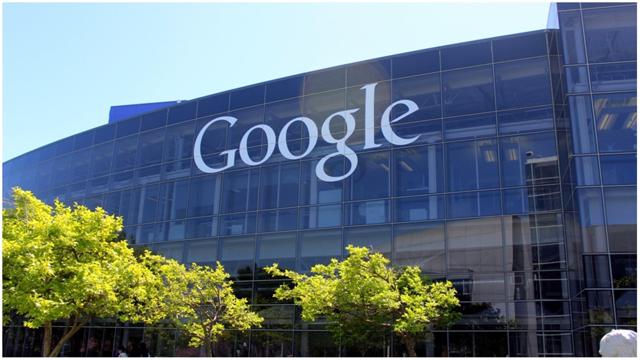 Credit: TechLasers.com
To bring those unfamiliar with Alphabet up to speed, the "company-formerly-known-as-Google" underwent a business restructuring late in 2015. Advertising revenues, reorganized under the new "Google" segment, represents the great majority of the company's core segment and accounted for about 90% of total 2015 sales. Only $448 million, or 0.5% or total revs, came from Alphabet's "Other Bets" (as the non-core division of Alphabet is called) - a 500% CAGR since 2013.
A closer look into Alphabet's "Other Bets"
Alphabet's non-core segment comprises mainly of seven small- to mid-sized ventures: Verily, Calico, X, Nest, GV, Capital and Fiber. This is the high-stakes, high-risk segment that will likely generate most of Alphabet's long-term growth, long after the ad revenue model that fuels Alphabet's core business today matures.
Let's briefly look at each venture individually:
Verily Life Sciences: Formerly Google Life Sciences under the old "Google X" division, Verily is a research organization working on life science-related projects ranging from genetic mapping to glucose-monitoring contact lenses. Co-founder Sergey Brin called Verily "a huge undertaking (that he hoped would) transform the way we detect, prevent, and manage disease." Even if Verily appears to be struggling to retain top talent due to leadership issues as of late, the long-term potential of this venture seems non trivial.
Calico: California Life Company is an independent biotech research firm co-founded by GOOG in 2013 that focuses on health and well being. As of the end of 2015, Alphabet had invested $240 million in the venture and committed to putting up another nearly half billion dollars, if needed. Who knows, but the cure for aging and cancer (two conditions that the firm has been researching since at least September 2014) may come out of one of Calico's labs.
X: The secretive subsidiary of Alphabet, creator of the Google Glass, is an innovation lab responsible for the development of a self-driving car, space elevators and even the research of teleportation technology. As author Jon Gertner reported, X's ideas may lead not only to the development of ground-breaking products and services in many different verticals, but also could help the mothership's core business by freeing up drivers to do web searches and use Gmail or by bringing WiFi from air balloons to a billion more Google users (Project Loon). Talk about synergies and disruptive technology in one single package.
Nest Labs: Alphabet's smart home venture, acquired in 2014 for $3.2 billion, is one of the company's bets that is already fully in marketing stage. Most of Nest's revenues come from the sale of hardware for the home, including newly-reinvented thermostats and smoke alarms. But the venture seems to be struggling. As reported on The Information, Nest's "co-founder Matt Rogers said he was 'losing sleep' over an exodus of staffers - roughly 70 in about six to 12 months, out of its workforce of roughly 1,000."
GV (Google Ventures): Founded in 2009, this is Alphabet's early-stage fund with $2.4 billion under management. According to Re/Code, many of the 300 companies that the company has invested in have already secured billion-dollar valuations. GV's ownership of Uber (Private:UBER) alone could be worth 2% of $62.5 billion, or $1.25 billion. Much more upside could be in the pipelines as the fund's startups progress through the early parts of their business life cycles.
Google Capital: Alphabet's two-year old equity fund resembles Google Ventures, but targets late-stage investors. In its portfolio of clients, Google Capital has well-known names like SurveyMonkey and Duolingo. This venture seems to be a great tool to help put Alphabet's increasing pile of cash to good use.
Fiber: This is Alphabet's fiber-to-the-premises service available to select broadband and cable TV customers in the United States, delivering download and upload speeds of up to 1 Gbit/second. Bernstein Research has called Wall Street "too dismissive" of Google Fiber's long-term potential, estimating that service could be deployed to 15 million to 20 million homes by 2021-2023.
How do we quantify the market value Alphabet's non-core bets?
Quantifying the value of Alphabet's "Other Bets" is a nearly-impossible task - at least in absolute terms.
Alphabet's "moonshots" are unlikely to generate reliable, quantifiable returns in the near future. If anything, the "Other Bets" division is much more of a drag (operating loss of $3.6 billion in 2015, down from a loss of $1.9 billion in 2014) to the mother company in the short term. I would not be surprised to see many of the ideas generated in these innovation centers fall short of producing anything of material importance - ever. But I also would not be surprised to see one or two of them result in significant technology advancement that could change Alphabet's business model in the future - to a smart car manufacturer, a space exploration company or a health and wellness service provider, for example. At the very least, some of the ventures created from these side initiatives could be spun off to form valuable, standalone companies.
So to quantify the value of Alphabet's non-core ventures, at least on a relative basis, I compared GOOG ($497 billion in market cap, 21.3x forward EPS) against FB ($323 billion in market cap, 35.0x forward EPS). I believe these two companies are nearly-perfect peers because they share more core similarities than differences: (1) both currently rely on and compete for advertising dollars to feed their top lines, (2) achieving scale in numbers of users and in access to their platforms is crucial to the success of their core business models, (3) both companies seem passionate about innovation and are willing to invest in it, even while their core businesses are still likely to enjoy at least a few more years of high-to-moderate growth, and (4) their non-core projects are not material value creators today, and likely will not be in the near future.
The table below summarizes some key metrics.

Source: DM Martins Research using data from SEC filings and Yahoo Finance
GOOG trades at a much lower forward 2016 consensus P/E ratio of 21.3x compared to FB's 35.0x. GOOG also owns more net cash (already excluding debt) than its peer: 14% of market cap vs. FB's 6%. However, GOOG's expected short-term EPS growth rate of 17.1% is about half that of FB, at 32.1%.
So to properly compare both companies' valuations, I calculated a cash-adjusted PEG (P/E over short-term growth) ratio. This metric allows me to contrast both companies without the distortions of one having more cash on hand and the other having better short-term growth prospects.
At 1.07x, GOOG's cash-adjusted PEG is only 4.6% higher than FB's 1.03. I attribute this minimal premium to the higher probability that GOOG will be able to thrive and generate more value in the longer term than its peer. However, the premium is not large enough, in my view, to account for the much more meaningful upside that the company's "Other Bets" may be capable of generating.
Conclusion
As Alphabet says in its most recent 10-K, "incrementalism leads to irrelevance over time, especially in technology, where change tends to be revolutionary, not evolutionary." Incrementalism is, for example, what seems to be driving a certain type of investor away from companies like Apple (NASDAQ:AAPL), considered by these innovation seekers to be not much more than a high-end smartphone manufacturer.
Alphabet's "Other Bets" do exactly the opposite: they allow the company to remain fresh, relevant and on their toes. And who knows, maybe what seems to be aspirational concept-developing today may become Alphabet's new, profitable core businesses of the future. For this reason, and trading at a relatively modest 21x forward P/E, I think Alphabet may be well worth the (long-term) investment.
Disclosure: I/we have no positions in any stocks mentioned, but may initiate a long position in GOOG, GOOGL over the next 72 hours.
I wrote this article myself, and it expresses my own opinions. I am not receiving compensation for it (other than from Seeking Alpha). I have no business relationship with any company whose stock is mentioned in this article.