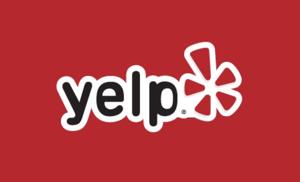 One of the problems facing companies operating in the online technology space is the pace at which these businesses evolve and the swiftness from which they transition from high growth companies to mature entities. Notwithstanding the obvious competitive elements and threats of new technology relegating formerly successful ideas to the waste bin of history, once companies show an inability to innovate further, time is not on their side. Yelp (NYSE:YELP) is a strong case of this specific phenomenon after successfully operating within a space, but is now facing increasing inescapable threats from other platforms such as Google (NASDAQ:GOOG) (NASDAQ:GOOGL) and Facebook (NASDAQ:FB).
While Yelp has managed to continuously grow revenues, which is a positive from an investor's standpoint, it does not mitigate the fact that the company has had to embark on a massive spending spree to accomplish this feat. With spending outpacing revenues by a wide margin it is not hard to tell why Yelp shares have been beaten up over the first quarter and will likely continue to tumble in the coming quarters. Now that credibility problems are creeping up and user growth is starting to falter, the future for shareholders may not be as bright as Yelp guidance suggests.
Competition and Credibility
Although the application has helped Yelp gain greater traction over the years thanks to the ability to bypass Google, a quick look at its mobile application side-by-side with a Google search underlines a critical issue. Yelp is a cluttered application that lacks authenticity and credibility. While Google immediately gives users a number of helpful starting points such as a map, a link to the website, prices, reviews, and a button to call the business, Yelp's review of business starts off with a button to add a review. Should Facebook add a platform that can review businesses and services, Yelp is unlikely to be able to recover from another form of competition that has endlessly deep pockets.
Based on the way that Yelp operates, there is substantial room for abuse and manipulation. Businesses have been accused of posting a fake review of its services in a bid to increase its rating, raising the issue of credibility. While consumers increasing consult the web for helpful feedback on a variety of different areas of businesses and services, they are increasingly reverting to word of mouth advertising, an area where Facebook trumps Yelp. Additionally, consumers seeking credibility will look towards more helpful review sites dedicated to the subject. One such example would be consumers choosing OpenTable over Yelp to find a helpful restaurant review and book a table. An equally unnerving trend is falling monthly users both on desktops and mobile, and indication that suggests its influence is waning.
Do Eyeballs Matter?
Even though monthly visitors have climbed over the years, the explosive growth metrics of years earlier have tapered dramatically, evidence of a rapidly maturing entity. If eyeballs do matter, then falling visitors should be a worrying sign for any investors betting on user growth to translate to revenue growth. For an online entity such as Yelp, advertising and affiliate revenue are the only sources of monetization. Therefore, growing the number of users and page visits is the only real way to grow revenues over time, raising the question of how much the company will have to spend to achieve those results. According to the most recent statistics posted by the company itself, average monthly viewers have fallen to 86 million in the fourth quarter of 2015, signs of growing exhaustion.
For most e-commerce giants, eyeballs are the equivalent of cash. However, the one obvious flaw to this ideology is the fact that eyeballs do not matter if they fail to convert. Thankfully, Yelp's model is not as flawed as social media giants. However, in the case of Yelp, despite the sheer number of eyeballs and pinpointed advertising thanks to a strong understanding of what users are looking for, Yelp actually has a chance. The one item that continues to be a serious drag unfortunately is the inability for monetization to keep pace with surging costs.
One Profitable Year in the Last Five
While easy to cite the long-term view and potential of the company as a rationale to buy now when share prices are not far from record lows, the question is whether or not the company represents value at current levels. Truth be told, and looking at the breakdown of the financials, the evidence is not sufficient to suggest value at these levels. The company continues to lose money as evidenced by earnings per share of -$0.44 in the fourth quarter with current estimates forecasting further losses in the first quarter of 2016. Even doing quick back of the envelope math suggests the company is overvalued. Tangible book value of $6.35 per share suggests that the company has a long way to fall should equity investors become dismayed by Yelp's progress.
Just a quick gander at Yelp's income statement for the last five years should be enough to dissuade investors from betting on the short-term viability of Yelp. Since its initial public offering at $15 per share and opening trade at $22.01 per trade, Yelp has effectively returned nothing to shareholders. For a high-growth reviews site, this has been a bad deal for investors and the exodus of a top executive does not necessarily add to confidence going forward. The abrupt resignation of Chief Financial Rob Krolik raises serious questions about Yelp's viability to retain key staff amid its charge towards a 2017 revenue target of $1 billion.
The fact is, revenues are growing at a reduced paced of 45.60% in 2015 while cost of goods sold has grown by 92.08% year over year, a trend that is not sustainable if Yelp ever hopes to go ahead and deliver any form of shareholder value. Even expanding the sales force to contribute to the top line is a worrying element, considering that sales expenses have risen by over 50% a year since 2011. Aside from the fact that Yelp has only turned a profit once in the last five years (2014 saw net income of $36,473,000), rising costs and reduced margins means even less upside for investors over the medium-term. Investors are not wholly impressed as evidenced by the high short interest, which currently stands at 12.75% (as of March 31st).
The one bright spot from the perspective of the financials is the $370.83 million in cash compared to the outstanding liabilities of $61.81 million. If the company can continue to generate higher revenues year over year, this might lend itself to a slightly higher valuation from these levels, but that should not necessarily be viewed as a point of optimism.
Going Forward
After a disastrous share performance of -57.48% over the last 52 weeks, finding the silver lining in Yelp's competitive landscape or financials is especially challenging. Although certain analysts are keen to talk about expanding advertising revenues, the question is whether or not Yelp can control costs to preserve margins. At present, based on the fact that expenses are surging while revenue growth is tapering, the company will be forced to find a new way to drive growth, especially if monthly users continue to fall. While off of 52-week lows at $14.54, Yelp shares remain deeply entrenched in a bear market. Even if the company can begin delivering positive earnings, generating positive shareholder value is not imminent, keeping the shares under pressure at least over the short-to-medium term.
Disclosure: I/we have no positions in any stocks mentioned, and no plans to initiate any positions within the next 72 hours.
I wrote this article myself, and it expresses my own opinions. I am not receiving compensation for it (other than from Seeking Alpha). I have no business relationship with any company whose stock is mentioned in this article.