You may recall that in a recent controversial piece I discussed the slow death of Freeport-McMoRan (NYSE:FCX). Why did I call for you to get out? Well copper prices were at six-year lows. Oil was at ten-year lows. Gold had meandered lower from its highs four years ago. Produced by-product prices were at multi-year lows. It simply didn't bode well for a miner that works primarily in the exploration, mining and production of copper, gold, molybdenum, cobalt hydroxide, silver and other metals, such as rhenium and magnetite. Of course, it also has massive exposure to energy, particularly oil and gas. And following my calls, the stock hit multi-decade lows touching $3.52 a share. About a month later I upgraded the name from certain death to on life support. Commodity prices began to turn higher, the miner pulled out all the stops to fight for survival. The result? Shares rebounded 200% in a few months, mostly following precious metals higher. Now, the company is reporting its first quarter of results since this rebound began.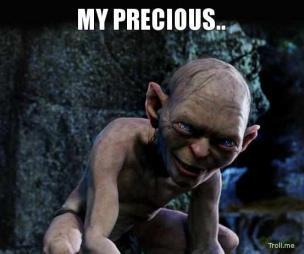 Can the company truly survive? The answer is yes, but commodity prices are still pitiful in just about every commodity the company mines/works in. However, the report had some positives as well as some obviously negative items. With declining revenues, you can only imagine what that means for earnings. That is right, the company reported a massive net loss of $4.2 billion or $3.35 per share, which is greater than the loss in Q4 of $4.1 billion. After making some adjustments, Q1 2016 adjusted loss per share was $0.16. It is interesting to note that this is a neat of $0.02 against analyst estimates. Despite losing credit ratings and investors having abandoned ship the whole way down, the company is indeed doing what needed to be done. That is, with its survival on the line, the company is cutting costs, while maintaining a strong level of sales to keep cash flows going.
So how were sales? Well they are down a bit sequentially thanks to planned cost savings. Consolidated sales totaled 1.1 billion pounds of copper, 201 thousand ounces of gold, 17 million pounds of molybdenum and 12.1 million barrels of oil equivalents. This is down across the board from Q4 2015, and is down for all but copper from Q1 2015. Of course, average realized prices were still terrible. They were down a penny from last quarter to $2.17 per pound for copper, up over $150 per ounce of gold to $1,227 but were down almost $20 per barrel of oil to $48.88. OUCH. Consolidated unit net cash costs declined quarter-over-quarter and averaged $1.38 per pound of copper for mining operations and $15.85 per barrel of oil equivalents for oil and gas operations. These are strong sequential declines in production costs. Operating cash flows were actually up quarter-over-quarter and totaled $740 million, up from $612 million. Of course, compared to year's past, the prices of commodities are far lower, though costs are lower as well to produce. Still, production costs cannot be cut enough to offset the decline in prices.
I continue to like that the company carries on its review of its capital projects and costs to maximize cash flow until markets improve. The company has long since trimmed the fat. It is a balancing act as cutting too much can hurt production and that can offset revenues to the point where the cost cutting was simply futile. We saw a bit of that this quarter. Severe labor cuts, meaningful management compensation reductions, selling of equipment and property; all of this needs to be on the table. And the company has stated it is restructuring management and is instituting a 25% reduction in the oil and gas workforce. That said, let's take a look at 2016 expectations.
Total 2016 consolidated sales have been revised to reflect recent cuts and the Morenci transaction. Sales are expected to approximate 5.0 billion pounds of copper, 1.85 million ounces of gold, 71 million pounds of molybdenum and 54.4 million barrels of oil equivalents, including 1.15 billion pounds of copper, 295 thousand ounces of gold, 19 million pounds of molybdenum and 13.5 million barrels of oil equivalents in Q2 2016. For the year, note that these are downward revisions in every category except gold. That reflects some of the planned reduction on production and closing of certain mining operations. Here's the beauty of the projections though. Consolidated unit net cash costs are expected to decline and have been revised downward. The average consolidated unit net cash costs will be $1.05 per pound of copper for mining operations and $15 per barrel of oil equivalent for oil and gas operations for the year 2016. Capital expenditures were revised downward slightly for the year 2016 and are expected to approximate $3.3 billion, including $1.4 billion for major projects at mining operations and $1.5 billion for oil and gas operations. The one item that should keep investors extremely cautious is the debt. At December 31, 2015, consolidated debt totaled $20.8 billion and consolidated cash totaled $331 million. That said, at December 31, 2015, FCX $3.0 billion available under its $3.5 billion credit facility.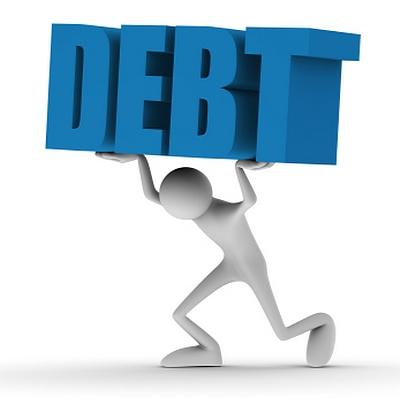 After the rebound, I wouldn't dive in just yet. Let the name pull back well under $10 before taking a shot. Those who have held, I wouldn't bail. The company is in survival mode and this is going to be a long battle and the question is whether or not the company becomes a casualty in this commodity sell-off. While commodities have rebounded slightly, there is a long road to go. What do you think? Are you buying? Are you short? Do you think the company will survive? Let me and the community know below.
Note from the author: Christopher F. Davis has been a leading contributor with Seeking Alpha since early 2012. If you like his material and want to see more, scroll to the top of the article and hit "follow." He also writes a lot of "breaking" articles that are time sensitive. If you would like to be among the first to be updated, be sure to check the box for "Real-time alerts on this author" under "Follow."
Disclosure: I/we have no positions in any stocks mentioned, and no plans to initiate any positions within the next 72 hours.
I wrote this article myself, and it expresses my own opinions. I am not receiving compensation for it (other than from Seeking Alpha). I have no business relationship with any company whose stock is mentioned in this article.