Few dividend seeking investors have airlines at the top of their buy lists but Delta Air Lines (NYSE:DAL) is making moves to buck the trend. Since reinstating a dividend in 2013 the airline has boosted its payout 50% each year as profits have surged and management looks to reward shareholders.
But investing is about looking forward, not backward, so shareholders should now be asking whether Delta will give shareholders another raise next month.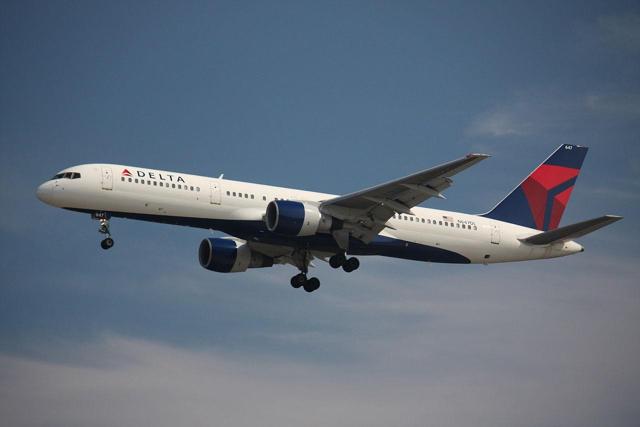 Dividend history
While players such as Southwest Airlines (NYSE:LUV), Alaska Air Group (NYSE:ALK), and SkyWest (NASDAQ:SKYW) have had long histories of dividend payments, major legacy airlines have put up far less in the dividend department. In fact it was only in 2013 that Delta became the first major legacy carrier to reinstate a dividend; a move that was followed in 2014 by American Airlines Group (NASDAQ:AAL).
But while American's dividend has remained the same (and United Continental (NYSE:UAL) has yet to pay one), Delta boosted its quarterly dividend from $0.06 per share in 2013, to $0.09 per share in 2014, to the present rate of $0.135 per share in 2015. Each time the dividend increase was announced in early May putting it between the April Q1 report and the June shareholder meeting.
Another increase coming?
As we near the end of April I expect that Delta shareholders will soon be getting another raise. While 50% annual dividend increases cannot continue in perpetuity, Delta has plenty of room to raise its dividend given the current payout ratio sits at only 8.3, cash flow remains strong, debt levels are falling, and future earnings are expected to rise. Furthermore, lower-for-longer oil prices are being seen as increasingly likely compared to the quick rebound expected by many analysts when Delta last increased its dividend.
This brings us to the question of how big of an increase should shareholders expect? Given the low current payout Delta could reasonably raise its dividend 50% for the third year in a row. It would put the quarterly payout at $0.2025 per share pushing the yield to 1.8% based on the share price as of this writing. If annualized and based on the 2016 est. EPS of $6.62 the payout ratio would rise to 12.2.
Alternatively, Delta could raise its quarterly dividend $0.03 to $0.05 as it has done in the past if management wanted to be more conservative. The airline would still be able to portray consistency in its dividend increases while not committing to such a high payout.
Given these two options, I expect that Delta will raise its quarterly dividend to between $0.16 and $0.21 per share in May.
Buyback effects
While the dividend increases are the primary focus of this article, Delta's share buybacks should not be ignored as they are far larger than the dividends and could affect the future of the airline's dividend policy. Last May management announced that between then and the end of 2017 the airline planned to return about $6 billion to shareholders, $5 billion of which would come through share buybacks.
Due to substantial share buybacks Delta's total dividend payouts have not been increasing at the same rate as the per share dividend payouts. For reference, Delta had 856.6 million outstanding shares when the dividend was reinstated but buybacks have since reduced this figure to 771.6 million as of the end of March 2016.
If Delta shares remain cheap (currently at 6.6x est. 2016 EPS) the airline could continue repurchasing substantial numbers of its own shares thus driving down outstanding shares. In turn, this would allow the per share dividend to increase while putting less of a burden on the airline's financials.
Like other major legacy airlines, Delta leans heavily toward share buybacks over dividends due to the low valuation of its shares and a preference for the flexibility of buybacks as opposed to the implied commitment to continue paying a fixed dividend. Due to the cyclical fluctuations of the industry, I expect the focus to continue to be placed on buybacks over dividends to exist at least until share valuations substantially improve.
Share price impact
Generally shares receive a bump higher when an increased dividend is announced and I would expect a similar event to happen if Delta does increase its dividend. The size of the increase is also likely to play a role with a larger increase likely having a larger positive impact.
In the past, Delta has also used the opportunity to add to its share buyback program. Given the current share price I continue to view buybacks as attractive and would be pleased to see management add to the buyback authorization.
A dividend increase also has potential long-term implications. At 6.6x est. 2016 EPS, Delta shares trade well below the 13.5x valuation for the Dow Transportation Average. But unlike many transportation stocks, Delta does not have a long enough track record as a lower-risk dividend growth stock to earn a similar valuation. Consequently, Delta's valuation is barely higher than those of United Continental and American Airlines Group but if Delta continues increasing its dividend while these rivals maintain the same payouts a valuation gap could begin to develop. While it would not double Delta's valuation overnight, continuing to raise the dividend over time to more competitive levels could attract more income investors and push the airline's valuation closer to the Dow Transportation level.
Takeaway
With booming profits and a history of May dividend increases, I believe Delta Air Lines will increase its quarterly dividend next month to $0.16 to $0.21 per share. While I expect share buybacks to be the primary focus of shareholder capital returns, the growing dividend over time has the potential to both return capital to shareholders and help Delta shares achieve a higher valuation.
Disclosure: I am/we are long AAL, DAL.
I wrote this article myself, and it expresses my own opinions. I am not receiving compensation for it (other than from Seeking Alpha). I have no business relationship with any company whose stock is mentioned in this article.
Additional disclosure: The author does not guarantee the performance of any investments and potential investors should always do their own due diligence before making any investment decisions. Although the author believes that the information presented here is correct to the best of his knowledge, no warranties are made and potential investors should always conduct their own independent research before making any investment decisions. Investing carries risk of loss and is not suitable for all individuals.