Tesla (NASDAQ:TSLA) is the car manufacturer with the most desired electric vehicle to-date, the Model 3. More than 300,000 people have reserved (non-binding reservation) the car, which will come to the market next year. A new law to promote electric vehicles in Germany could turn out to be very beneficial for the company in the future, since it looks like the Model 3 will be the main beneficiary of the proposed incentive system in Germany.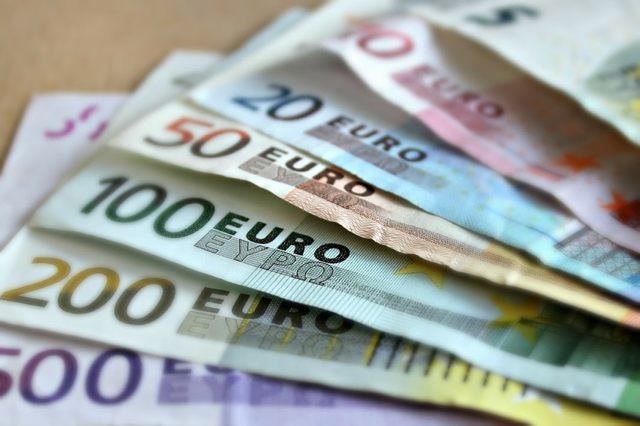 Much has been said (and written) about Tesla's upcoming Model 3 and its more than 300,000 reservations to-date. The high number could, however, be the result of tax credits the US government gives to those who buy electric cars. The number of these tax credits is limited to 200,000 cars per car manufacturer - this helps explain the huge upfront demand for Tesla's Model 3. The earlier a customer reserves his or her Tesla, the higher the chance he or she is among those 200,000 customers who will receive a tax credit, which means a huge incentive to reserve the electric vehicle early.
A situation like this could now emerge in Germany as well. On Monday, German magazine Der Spiegel reported that the country's government would announce an incentive system for customers of electric vehicles very soon (here is an older, less extensive, link in English). The German ministry of finance plans to fixate these plans soon, in a meeting of government officials and car industry representatives. The preliminary paper of the German government sees a two-step bonus system for buyers of electric vehicles: buyers of plug-in hybrids would receive €3,000 (about $3,400), and buyers of purely electric vehicles would receive €5,000 (about $5,600).
The cumulative payout is limited at €1.2 billion for all customers, irrespective of who produced the car, i.e., if one car manufacturer sells 260,000 electric cars before any other manufacturer brings an attractive product to the German market, this company's customers will get all of the €1.2 billion, whilst other manufacturers will not be able to see any benefits from the incentive plan.
The proposed bonus system further sees per car bonuses drop to €2,000 for hybrids and €3,000 for purely electric vehicles in 2018, which means it is highly beneficial for car manufacturers to bring an attractive product to the German market before 2018, since customers will want to receive the higher government guaranteed incentives - which, in turn, means higher demand for those electric cars that are on the market in 2017 and higher revenues for those car manufacturers which bring their product to market in time.
The proposed incentive system also says that no payments will be made for hybrids and electric vehicles with a price tag of more than €60,000 (roughly $68,000). This means premium car manufacturers such as Porsche (OTCPK:POAHF) will not be able to benefit from this bonus system, since its plug-in hybrids (e.g., the Porsche Cayenne S E-Hybrid) have price tags of more than €60,000 (€86,000 in case of the Cayenne). Tesla will not be able to capitalize from this incentive system with its model S or model E either, but with its upcoming Model 3, Tesla looks like the main beneficiary of the proposed incentive system.
There is competition, of course, but Tesla looks like the best-positioned company with its upcoming Model 3. BMW's (BAMXY) i3, with a starting price of €35,000, is already on the market, but is not a huge success to-date. The car will very likely see higher sales numbers once the €5,000 incentive is there, but the demand for the i3 is in no way comparable to the demand for Tesla's Model 3. (Also, the Model 3 compares favourably in terms of range, power, etc.) The i8, BMW's other electric vehicle, is too pricey to be eligible for the incentive, as is BMW's only hybrid car, the BMW ActiveHybrid 5 series (with a price tag of €66,000). BMW is recognized as the best positioned in terms of electric vehicles among the German manufacturers, but it looks like the company will benefit a lot less than Tesla from the proposed incentives. Audi (OTCPK:AUDVF) has a hybrid vehicle on the market that will be eligible for the incentive payments, the Audi A3 e-tron, which sells for €38,000 and up (as a hybrid, the car is eligible for the smaller €3,000 payment only). The car's purely electric range is just 50 km, though, and so far it has not been a success on the German automobile market. With a very small range and a higher price than the Model 3 will sell for, Audi's model does not look like a huge competitor to Tesla's Model 3. Mercedes will bring a purely electric car to the market in 2018, which Daimler executives have described as "exciting" at this year's Detroit Auto Show. With a release date in 2018, this car will not be eligible for the higher incentive payments, though, which is a huge plus for Tesla, whose Model 3 comes to the market next year.
Tesla will not be able to capture all of the market, but I believe it has a great chance to capture a very meaningful market share, since the company's car is attractively priced, comes with great performance, and will be available at the right time in order to qualify for the higher incentives.
All in all, we can say that the proposed plan presents a huge incentive for those in Germany who are interested in buying an electric vehicle to go for a Tesla Model 3, as the Model 3 qualifies for the higher incentive due to not being a hybrid, the car comes to the market in 2017, when the incentives are still high, and lastly, the price tag of the car is already rather small, so a fixed incentive payment has a bigger impact (i.e., saving €5,000 on a €30,000 car is better than saving €5,000 on a €55,000 car).
I thus believe Tesla will be the main beneficiary of the proposed incentive system, which could make Germany a huge market for the company - so far it isn't. Expanding market share in the country is not really priced in yet. This incentive system by the German government could thus also be good for Tesla's share price over the next years.
Takeaway
To bring more electric vehicles to the market, the German government announced an incentive plan, of which Tesla will be the main beneficiary, I believe.
The Model 3 is rather cheap, thus a fixed incentive payment has a huge impact, and the car comes to the market next year, when the payouts still are high, and lastly, its owners will receive higher payments than those going for a hybrid.
Disclosure: I/we have no positions in any stocks mentioned, and no plans to initiate any positions within the next 72 hours.
I wrote this article myself, and it expresses my own opinions. I am not receiving compensation for it (other than from Seeking Alpha). I have no business relationship with any company whose stock is mentioned in this article.