Making his television debut (VIDEO) a memorable one, Deputy Crown Prince Mohammed bin Salman (MbS) unveiled "Saudi Arabia's Vision 2030" (Text). It was endorsed by the Council of Ministers during its session on Monday.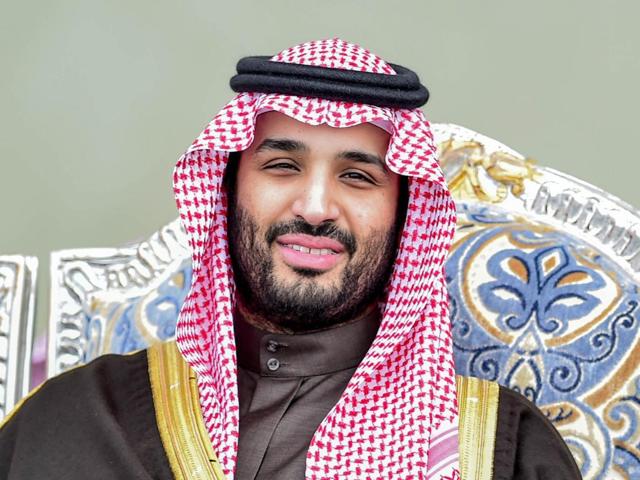 The interview reveals more about how MbS sees things, in addition to the actual plan. Some of his comments might raise eyebrows outside of the Kingdom. Who knows what they may think of them within the Kingdom, known to be conservative, slow-moving and brutal to dissidents. His transition plan seems naive, at best. (But I can say that in America without losing my head as a result.)
The Sacred Cow
We have a case of addiction to oil in the Kingdom of Saudi Arabia. This addiction disrupted the development of many other sectors. Oil should be treated as an investment, nothing more or nothing less. It should not be owned as a primary commodity or a major source of income. I think that if oil stopped in 2020, we can live."
Entertainment
Vision 2030 is primarily about economic issues, but also contained lifestyle goals:
When we talk about entertainment and the standard of living, the income level in Saudi Arabia is one of the best in the world, but what is the problem? The problem is that there are no tools to spend this income in a way that will reflect on the Saudis' well-being in life. Entertainment and culture are very important to change the standard of living of a Saudi citizen in a short period of time."
Specific goals include:
By 2020, there will be more than 450 registered and professionally organized amateur clubs, providing a variety of cultural activities and entertainment events.
To increase household spending on cultural and entertainment activities inside the Kingdom from the current level of 2.9% to 6%.
To increase the ratio of individuals exercising at least once a week from 13% of the population to 40%.
Vision 2030 also foresees the development of an internal military equipment supply industry ("We have a strong demand"). The goal is to manufacture in Saudi Arabia up to 50-percent of the military equipment purchased every year.
The youngest defense minister in the world lamented that KSA has the third or fourth highest military budget of any country, but that its army is rated in the 20s for its effectiveness:
There is something wrong… For example, when I enter a base in Saudi Arabia, I find the ground is made of marble, walls are ornamented and finished with high quality. When I enter a base in America, I see no ceiling, the ground is neither furnished with carpets nor made of marble, but concrete."
Three Pillars
Vision 2030 is based on three pillars that can be developed and exploited: the heart of the Arab and Islamic worlds, the investment powerhouse, and the hub connecting three continents.
We can develop them enormously and exploit them. They are not exploited and no one is competing with us for them. They are the strengths that you must exploit. We must not focus on other pillars that we are weak at and cannot develop in a significant manner, leaving the strengths."
Tourism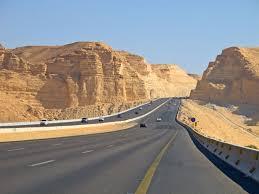 Today there are 8 million pilgrims who come to Saudi Arabia every year. In 2020, that number goes up to 15 million pilgrims and in 2030 that figure is 30 million "completely satisfied with their pilgrimage experience. We will also further integrate e-services into the pilgrims' journey, which will enrich the religious and cultural experience. Both the public and private sectors will play a crucial role in this project as we work to upgrade accommodation, improve hospitality and launch new services for pilgrims."
And on the largest Islamic museum:
Is it possible that the most important Islamic country does not have an Islamic Museum in the Kingdom of Saudi Arabia? When a non-Muslim visits Saudi Arabia to get to know more about Islam, he/she would not find any center or museum to enrich his/her culture in Islam though the Kingdom of Saudi Arabia. This is illogical, and this indicates the scarcity of cultural services that we need in Saudi Arabia."
Public Investment Fund
I wrote about the IPO for Aramco and the transition of the proceeds to Fund previously. What I found interesting were the following additional comments he made about it:
Today, you see that many statements are being made, including that the Saudi Sovereign Fund will be the largest fund in the world by far, compared to the other funds."

"That will be the main engine for the whole world. There will be no investment development in any region of the world without the vote of the Saudi Sovereign Fund."
Gateway to the world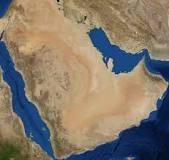 The geographic position between key global waterways makes the Kingdom of Saudi Arabia an "epicenter of trade and the gateway to the world… We have the three most important maritime straights in the world. Almost thirty percent of world trade pass through the seas that surround around you."
Now after the King Salman Bridge between Egypt and Saudi Arabia, which is perhaps the most important land crossing - it may be the most important land crossing in the world - you will have a major part of the trade between Europe and Asia. A major part of the trade between Europe and Asia will cross through you. That will make many goods of hundreds of billions pass through Saudi Arabia."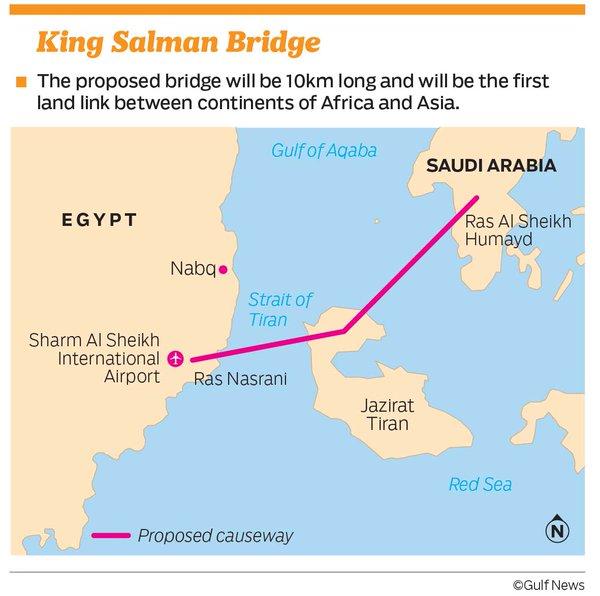 Conclusions
On the one hand, I recently wrote that low oil prices are in Saudis' strategic interest for survival. But if they do remain low, it is clear from the above that the Kingdom is in big trouble.
Disclosure: I/we have no positions in any stocks mentioned, and no plans to initiate any positions within the next 72 hours.
I wrote this article myself, and it expresses my own opinions. I am not receiving compensation for it (other than from Seeking Alpha). I have no business relationship with any company whose stock is mentioned in this article.