Ford Motor Company (NYSE:F) is trading around $13.50 with a P/E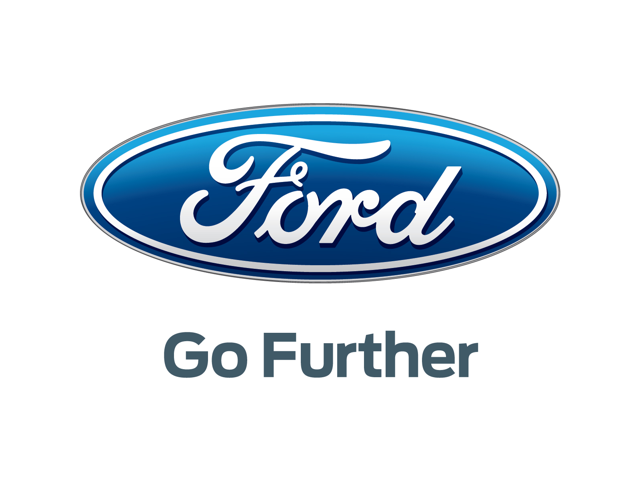 ratio of ~7. While there has been some hesitation towards investing in auto companies due to the apparent "global slowdown", it hasn't shown in Ford's Q1 sales figures. Regardless, even if growth does slow, I'm employing a covered call options strategy to maximize my yield in the case of a flat or down market.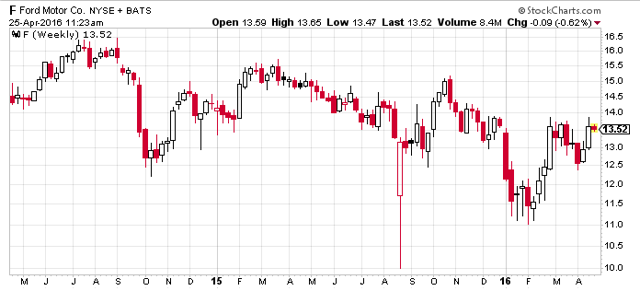 Auto Market Environment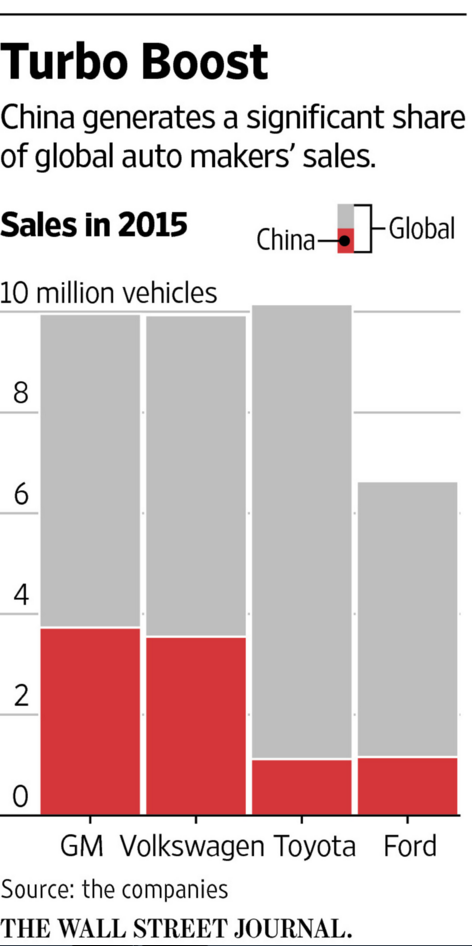 There has been some apprehension towards the auto market in general. Claims that the auto market is reaching a peak and will begin to slow down have plagued headlines for the past few months. These have been particularly focused around the Chinese economy. For instance, an article in the Wall Street Journal reports that global car makers are "sounding a more cautious note over the world's largest auto market". They quote Ford CEO Mark Fields regarding his plan to rapidly increase production capacity in China - "there is nothing that we're ready to talk about".
Additionally, Ford "expects China will sell a total of 23.5 million to 25.5 million vehicles this year, up just 3.7% from 2015." This slowdown in sales growth is happening during a year in which Ford expects to have a manufacturing capacity of 2.1 million in China, which represents double its sales this past year.
Regardless of this specific bearish argument, I fail to see enough downside to deter further Ford investments, much the less close out my position. Ford has been posting record domestic monthly sales for the first quarter of 2016. For instance, they report U.S. sales of 254,711 vehicles for March (up 8% y/y) and first quarter sales of 645,626 vehicles (up 9% y/y). In China, first quarter vehicle sales grew 14% y/y to 314,454 - this doesn't seem like much of a slowdown to me.
The Fundamentals
Speaking to Ford's fundamentals, the picture remains positive. Ford is trading towards the middle of its 2-year range and at a very cheap single-digit P/E ratio. On a y/y basis, Ford had $140.6 billion in 2015 automotive sales up from $135.8 billion in 2014. At the same time, they improved their automotive operating margin from 4.6% to 6.8%.
Ford continues to strengthen and invest in their core business of designing, developing, manufacturing, marketing, financing and servicing automobiles. In their 2015 annual report, Ford reports that they launched 16 new vehicles globally in 2015 and plans on 12 product launches in 2016. These range from the Ford Focus electric car to the Ford GT luxury supercar to the Ford Super Duty and Raptor. It's clear to me that Ford continues striving to deliver the cutting edge products its customers desire.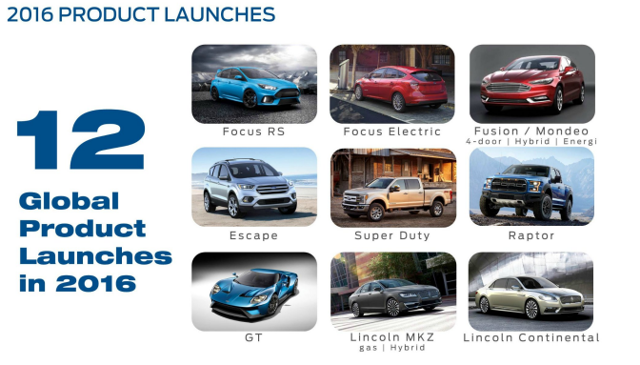 Additionally, Fords 2016 outlook by segment is quite positive. They foresee equal or growing sales volumes in almost all segments except for South America. As a value investor (and particularly on an income-based investment such as Ford), this is exactly what I am looking for - sustainable company-wide growth with limited downside. Ford certainly fits the bill here.

As my fellow SA author Orange Peel Investments put it in a recent article, "We think long-term investors with a focus on dividend reinvestment, growth and value should be looking at Ford for the long term." Personally, I couldn't agree more.
Investor Action
Luckily for us, we can extract solid yield from holding Ford motor regardless of market outlook - up, down or sideways. The way we can do this is by selling covered calls against Ford stock while collecting that juicy dividend.

Source: dividend.com
Ford has done an excellent job of growing their annual dividend, thus returning unused capital to shareholders. At a 4.44% yield, Ford remains one of my favorite value-based dividend stocks - I don't think this dividend will be going anywhere anytime soon.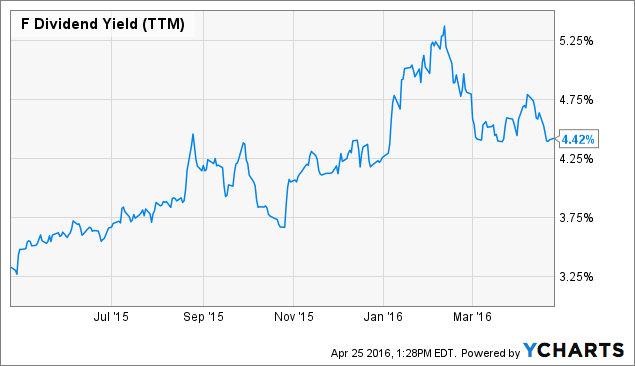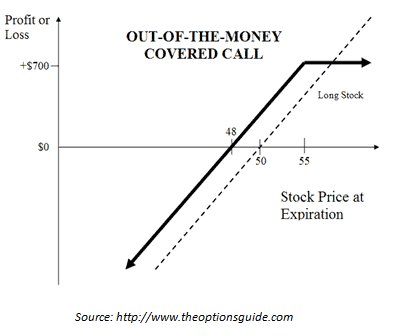 On top of the solid dividend, we can be paid even more for holding this stock. What I'm talking about is selling (writing) call options against the Ford stock we hold. This allows us to collect "premium" each time we sell a call option. The payoff mimics that of holding the stock long, but with limited upside. However, we have seen Ford trade in a concise range over the past year or two, so this is not of terrible concern to me. And if the story changes, we can reevaluate as our position increases in value.
Writing calls allows us to add to our Ford yield and improve the monthly or quarterly income from holding shares. For instance, if we look 32 days out (~1 month), we can sell the $14 strike call option for ~$0.15 credit per share. If we assume that Ford stays flat for the next year, we could bring in $1.8-$2 per share in options premium. If Ford goes up or down, we can adjust our strike accordingly.
$1.80 per year in options premium on a $13.50 stock is a very solid 13.33% yield. If we add this to the $0.60 annual dividend, we are looking at a 17.7% annualized yield for simply holding Ford. The stipulation is that this assumes a perfectly predictable world where we pay low options commissions and Ford stays perfectly flat; regardless, the ballpark estimate still stands.
In Conclusion
Regardless of market movements, we can capture a solid yield on Ford. If the market stays flat or goes down, we can sell covered calls while collecting a healthy dividend. If the market goes up, we can simply hold Ford or continue adjusting the strikes on our calls upwards. At current valuation levels, I see little reason why I should not be loading up on Ford stock - the yield is just too good!
Disclosure: I am/we are long F.
I wrote this article myself, and it expresses my own opinions. I am not receiving compensation for it (other than from Seeking Alpha). I have no business relationship with any company whose stock is mentioned in this article.