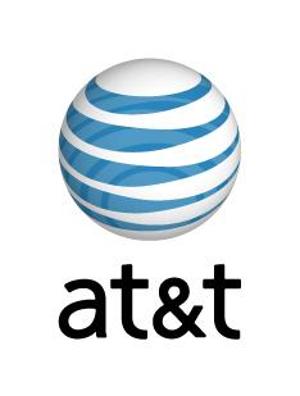 AT&T (NYSE:T) reported its first quarter earnings after hours on Tuesday as covered here on Seeking Alpha. Revenue came in line and EPS beat by three cents. However, the number we are focusing on in this article is the free cash flow.
In our earnings preview, we mentioned we expected the company to report at least $3.60 billion in free cash flow for the quarter. This number was calculated based on what AT&T and DIRECTV reported in the corresponding first quarter in 2015 as separate companies. The company ended up reporting $3.2 billion, which is about 11% lower than what we expected. Is that enough reason to panic? Let's find out.
In the same quarter of 2015, AT&T's dividends consumed 84% of the free cash flow.
The company has 6.15 billion shares outstanding and based on the current quarterly dividend of 48 cents, it needed $2.95 billion in free cash to cover dividends.
The $3.20 billion generated in cash flow means that the dividend coverage based on free cash flow was 92%. That is, $2.95 billion divided by $3.20 billion.
While this number is higher than the 84% noted above for the same quarter in 2015, let us calculate the average of the three post-DIRECTV quarters so far with the corresponding quarters the year before.
2014's Q3, 2014's Q4, and 2015's Q1 are the three quarters we are using for Pre-DIRECTV comparison. Let's call this group 1. 2015's Q3, 2015's Q4, and 2016's Q1 are the three quarters we are using for Post-DIRECTV. Let's call this group 2.
Group 1 utilized 71%, 183%, and 84% of quarterly free cash flows to cover dividends, for an average of 112%.
Group 2 has utilized 55%, 95%, and 92% of quarterly free cash flow to cover dividends, for an average of 80%.
In short, if you felt comfortable holding AT&T for its dividends before the DIRECTV merger, you should still feel very comfortable doing the same.
Other highlights from the report:
Cannibalism: DIRECTV continues to grow aggressively, with more than 300,000 additions. However, investors should temper the expectations as U-verse is declining simultaneously. In other words, subscribers are going for AT&T's latest charm but at the expense of its other TV subscribers. However, the company is sticking with its long-term goals by aggressively looking after its DIRECTV interests. Some readers on Seeking Alpha have even reported that AT&T contacted them and encouraged them to make the switch to DIRECTV from U-verse.
Expanding Margins: Profit margins expanded generally across all the segments. In addition, DIRECTV related cost savings are expected to reach $1.5 billion by the end of the year. This will add more to the margin as expenses will drop down as efficiency improves.
Wireless: Wireless subscriber additions came in lower than expected but Mexico is going strong as the company added more than 500,000 subscribers. It is very important for AT&T to find growth in Mexico as the rest of the North American market is generally saturated in this segment and companies usually compete on price to win customers. Investors may also recall that AT&T took on additional debt to expand into Mexico and it should be comforting for investors to see that the move is beginning to bear some fruits.
Debt: Nothing much was explicitly mentioned in the earnings report about the company's debt except that the debt to EBITDA ratio declined to 2.27. Given the recent foray into Mexico and the DIRECTV acquisition, it's hard to see the company taking on more debt. As the CEO mentioned recently, paying down debt should be a priority for the company, especially given the uncertainty about rates. If rates go up higher than expected (unlikely), the current cash flow might start to look a little weak.
Conclusion: The report didn't have anything excessively alarming or good. It turned out to be a typical steady quarter from AT&T, with the company's focus on DIRECTV and Mexico standing out. The full year guidance remains intact as of now, with EPS expected to be around $2.80 per share. That gives the stock a forward P/E of 13.50, which is still very attractive in spite of the stock's strong performance this year.
Disclosure: I am/we are long T.
I wrote this article myself, and it expresses my own opinions. I am not receiving compensation for it (other than from Seeking Alpha). I have no business relationship with any company whose stock is mentioned in this article.