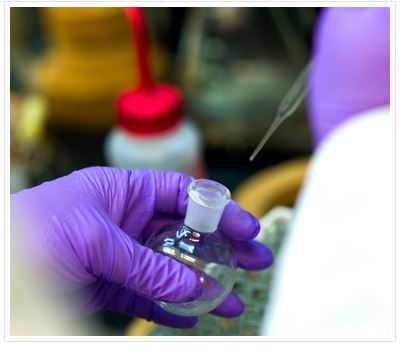 The race to bring new liver disease treatments to market has been gathering strong momentum as the potential prize for a multi-billion dollar payoff fuels the competition. According to a recently released report (Liver Diseases Treatments: The Global Market) by BCC Research, the global liver diseases therapeutics market amounted to nearly $24.5 billion in 2014 and is projected to reach $33.8 billion by 2020, representing a CAGR of about 6.5 percent.
While in the past investors derived significant value from firms engaged in developing hepatocellular carcinoma (HCC) liver treatments, the past couple of years have seen this narrative take a different turn if based on the following report from GlobalData. "The development of new treatments for HCC/liver cancer has been challenging and no new drugs have entered the arena since the launch of Nexvar back in 2007", says Melina Reisenberg, GlobalData's analyst covering oncology.
As a matter of fact, GlobalData expects the liver cancer market to see a modest growth in the coming decade at an annualized rate of approximately 2.7 percent, meaning investors will have to work extra hard to uncover undervalued plays in this space. Even with such weak growth prospects, it remains important to remember liver cancer is "only" the second leading cause of cancer related deaths in the world among men, with HCC accounting for about 85 percent of the cases.
Furthermore, there are other avenues of getting a piece of this action. When you look at the global market for liver disease treatments, antiviral drugs account for the largest share of liver drugs sold, with hepatitis accounting for the largest share of liver diseases. Therefore, it only makes sense to utilize this as our starting point when looking at companies investing in new liver treatment drugs.
The United States alone is expected to spend $11.9 billion on liver diseases treatments by 2019 compared to about $9.1 billion spent back in 2014, which represents a CAGR of 5.6 percent. These numbers are certainly nothing to frown at, and for companies pushing for new treatments, the rewards are proving to be worth the risk. The second biggest market for these drugs is Europe followed by Asia, which also represents the fastest growing market as a result of an increasing geriatric population.
For investors looking to zero in on this opportunity, there are a couple of companies that have been making significant strides in the race to bring new liver therapies to market before the end of the year. And for those keenly following the liver cancer space, it is worth noting that between 2020 and 2022, key patents of Nexvar are expected to expire which means the drug's patient share will erode as new treatments are unveiled in the market. With that being said, here are four companies to consider:
Celsion Corp.
Celsion Corporation (NASDAQ: CLSN) is an oncology drug development company that focuses on the development and commercialization of chemotherapeutic oncology drugs based on its proprietary heat-activated liposomal technology. One of the company's lead products is ThermoDox, a liposomal encapsulation of doxorubicin that is in Phase III clinical trials for primary liver cancer after delivering solid interim results during Phase II trials.
ThermoDox, delivered by intravenous infusion, is designed to be used in combination with hyperthermic treatments which in this case is standard radiofrequency thermal ablation (sRFA 45), with the primary aim of expanding the effective treatment zone of these technologies to capture micro-metastases, which are most commonly responsible for post-treatment disease recurrence.
Celsion's ThermoDox has been shown to deliver 25 times more doxorubicin than IV doxorubicin into tumors, and five times more doxorubicin than standard liposomal formulations of the drug, making it quite a unique drug candidate for liver cancer treatment. The primary end point of Phase III OPTIMA study is the demonstration of a 33 percent increase in overall survival rate which is quite achievable if past results are anything to go by. As of July last year, 285 patients or 41 percent of the study who received an optimized RFA procedure showed an average 58 percent improvement in overall survival. While I strongly believe that Celsion has the potential to significantly increase in valuation once the study is successful, investors will need to be patient since the company expects to complete enrollment by the end of 2017.
By the end of FY2015, Celsion had total current assets of $20.3 million, including cash and cash equivalents, while total current liabilities stood at $9.3 million, with net working capital of $11 million. Investors should also note that the company hasn't been cash flow positive, and back in 2013, it entered into a controlled equity offering sales agreement (ATM) with Cantor Fitzgerald and may offer and sell from time to time shares of its common stock having an aggregate price of up to $25 million. The company states that its cash and investment resources, coupled with the $17.5 million under the Cantor agreement, are sufficient to fund operations up to the second quarter of 2017.
Enanta Pharmaceuticals
Enanta Pharmaceuticals (NASDAQ: ENTA) is a research and development-focused biotechnology company that uses its robust chemistry-driven approach and drug discovery capabilities to create small molecule drugs for viral infections and liver diseases. Although the company hasn't received much coverage in investing circles, it has discovered novel protease inhibitors and NS5A inhibitors that are members of the direct-acting antiviral (DAA) inhibitor classes designed for use against the hepatitis C virus (HCV).
These protease inhibitors, developed through collaboration with AbbVie (NYSE:ABBV), include ABT-493 which AbbVie is developing in Phase III studies in combination with ABT-530, AbbVie's NS5A inhibitor. Data from AbbVie's SURVEYOR-I and SURVEYOR-II studies have already demonstrated high sustained virologic response rates at 12 weeks post-treatment in non-cirrhotic patients with HCV infections.
According to the World Health Organization, between 130-150 million people globally have chronic hepatitis C infections and a significant number of them end up developing liver cirrhosis or liver cancer. While antiviral medicines can cure about 90 percent of these cases, WHO estimates that 500,000 people die annually from the infection which is what makes Enanta's new protease inhibitor so important.
In a recent press release, Enanta announced that AbbVie's investigational, pan-genotypic regimen of ABT-493 and ABT-530 showed high sustained virologic response (SVR) rates in MAGELLAN-1 study for Genotype 1 hepatitis C patients who failed previous therapies with direct-acting antivirals. From an investor's perspective, this signifies massive potential when you consider that branded DAAs in the U.S. retail for about $94,000 per person. With the regimen showing efficacy for patients who have failed DAA therapies in the past, Enanta looks well positioned to make investors quite a bit of money.
Viking Therapeutics
Viking Therapeutics (NASDAQ: VKTX) is a clinical stage biopharmaceutical company focused on developing treatments for metabolic and endocrine related disorders. One of the company's lead product is VK2809 an orally available, tissue and receptor-subtype selective agonist of the thyroid beta receptor that is entering Phase II development for the treatment of patients with hypercholesterolemia and fatty liver disease.
Selective activation of the TRß receptor in liver tissue is believed to favorably affect cholesterol and lipoprotein levels via multiple mechanisms, and these characteristics suggest a highly differentiated therapeutic profile relative to existing oral options for patients with hypercholesterolemia and fatty liver disease, such as nonalcoholic steatohepatitis (NASH).
The potential markets for these indications are significant with a great example being in the U.S. where approximately 33 percent of adults, or 71 million people, have elevated LDL cholesterol as well as NASH which is rapidly becoming a leading cause of cirrhosis and liver failure and affects an estimated 6 to 15 million Americans. Conservative estimates from this SA author suggest peak worldwide revenue for VK2809 to average over $1 billion, and with Viking's current valuation of about $22 million, this opportunity is definitely worth looking into.
To date, Viking Therapeutics hasn't been cash flow positive, although its balance sheet looks relatively better compared to other clinical stage biotechs. Total current assets stood at $15.2 million compared to $773,684 in the prior year, while total current liabilities stood at $1.97 million compared to $22.51 million for the prior year. The downside risk that investors should be aware of is that the company intends to raise additional capital to fund operations for FY2016 which may lead to further dilution.
Endonovo Therapeutics
Unlike the other companies discussed in this article, Endonovo Therapeutics (OTCQB:ENDV) takes a totally different approach to creating liver disease therapies. This company focuses on developing non-implantable and non-invasive bioelectronic devices and therapies. These devices build upon Time-Varying Electromagnetic Field (TVEMF) technology originally developed at NASA that uses electromagnetic pulses to deliver electrical stimulation to the nervous system, tissues and organs to reduce inflammation and cell death.
The company's lead product, Immunotronics, makes use of a non-invasive immuno-regulatory device for preventing and treating vital organ failure through the reduction of inflammation and cell death. The technology was identified in pre-clinical studies to be a novel non-pharmacological method of treating acute inflammation. Currently, Endonovo's Immunotronics platform is geared towards targeting acute inflammation in vital organs and in particular the liver, which appears to hold the most potential in proving efficacy of the device as well as generating returns.
There are a number of reasons why Endonovo could prove to be a game changer in the liver treatment space once its bioelectronic device gets approved by the FDA as a medical device. For starters, the company won't spend as much money and time in clinical trials compared to new drugs, meaning it can be brought to market much faster.
Also, these devices could ultimately prove to be the best solution for liver disease treatments since they don't expose patients to any risk of drug induced liver injury. Conservatively, even if Endonovo's devices manage to capture just 1 percent of the total liver treatments in the U.S., the company's $50 million valuation will more than double. Furthermore, unlike other treatments for liver diseases, which target narrow physiologic and pathologic processes, Endonovo's technology broadly targets inflammation and excessive cell death, which are believed to be the principal drivers of vital organ failure.
This means if Endonovo proves its technology reduces inflammation in the liver and treat/prevent liver failure, then the possibility exists it can replicate those results in other organs like the kidneys or heart as well. As such, this would imply its current share price of under $1 doesn't reflect the massive opportunity presented by the company. Essentially, Endonovo is part of the liver disease space, although not solely a liver disease company.
With regards to Endonovo's financial position, investors should note that current liabilities exceed current assets at $7.5 million and $44,373, respectively. For FY2015, the company raised $1.3 million in debt and equity financing and expects to raise more capital for the current year, with management initiating a private placement offering to do this through the sale of its common stock. At this time, the company's revenue generated from licensing its technology isn't close to making an impact on the company's balance sheet and investors hoping to get on board should be aware of the risk of dilution.
Disclosure: I/we have no positions in any stocks mentioned, and no plans to initiate any positions within the next 72 hours.
I wrote this article myself, and it expresses my own opinions. I am not receiving compensation for it (other than from Seeking Alpha). I have no business relationship with any company whose stock is mentioned in this article.
Editor's Note: This article covers one or more stocks trading at less than $1 per share and/or with less than a $100 million market cap. Please be aware of the risks associated with these stocks.