What a ride it has been for shareholders of Harley-Davidson (NYSE:HOG) so far this year. The stock has had more ups and downs than a cruise through the hills, but certainly finds itself in a better position now. We've been pleased with the progress since we first wrote about this iconic company back on January 6th and, having bought in after its fourth-quarter earnings release, have been fortunate enough to see the stock climb by over 23%. But due to the improvement in the share price and potential macro changes, we now see Harley-Davidson as a hold.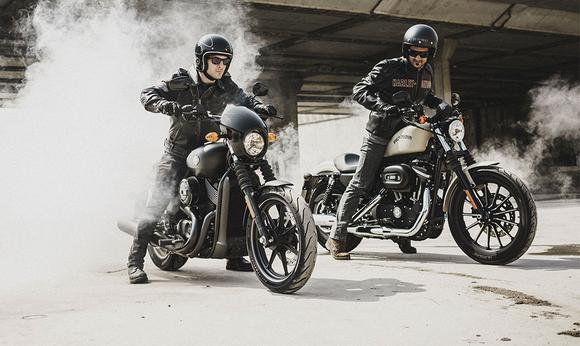 A lot can certainly change in a few months. Harley-Davidson was in a pretty terrible position at the end of last year, caught between a rock and a hard place. The strong dollar was negatively impacting its international sales, and by virtue of being a premium brand, there was little the company could do about it. If you cut the prices of the bikes, they suddenly lose their allure, as well as anger the hundreds of thousands of current bike owners who would see their resale value drop drastically.
But the dollar weakened and the yen strengthened enormously. The yen's strengthening is a huge help for Harley-Davidson as it suddenly means those cheap Japanese imports that it competes with are not as cheap anymore. This levels the playing field somewhat and may make the company's shipment target of 269,000 to 274,000 bikes a real possibility. Many scoffed at these targets when they were first announced, but they are starting to look bang on now.
In the first quarter, the company shipped 83,036 bikes. This equated to 57,635 in the US and 25,401 Internationally, with both up year over year. Worldwide retail sales of its bikes grew to 57,458 from 56,661 a year previously.
Everything is looking pretty positive for Harley-Davidson now, so why would we class it as a hold? Well, there are a few macro events which could possibly slow its progress. Should progress be slowed and it doesn't make its 269,000 to 274,000 shipment guidance, the market will not react kindly.
Our concerns come from the relative stability of the US economy. Whilst normally a good thing, in the current economic climate this may not bode well for the company. This week Janet Yellen will again make her interest rate decision. We don't expect to see rates rise this month, but the market will be listening carefully to what Yellen says, looking for hints as to whether there will be a rate rise in May or June. June seems to be the most popular choice right now, and if that occurs, we can see the dollar finding some strength again.
Elsewhere, the Bank of Japan look likely to try and bring the yen down from its lofty heights. Its negative interest rate policy looks likely to be extended this week which could be the start of a decline in its currency. Well, that's what the BOJ will be hoping for, but it's easier said than done. If this does occur, Japanese import bikes may once again become cheap alternatives that potentially steal market share away from Harley-Davidson.
This unfortunately is not something that is going to go away any time soon. The dollar is likely to get stronger and stronger as rates periodically rise, so we are pleased to see it focus on building up ridership. Management plans to increase its investment in customer-facing marketing by approximately 65% above 2015 levels, as well as grow its Harley-Davidson Riding Academy to 100,000 riders globally by 2020. By getting more riders on the road, it increases its addressable market, which should help fuel future growth.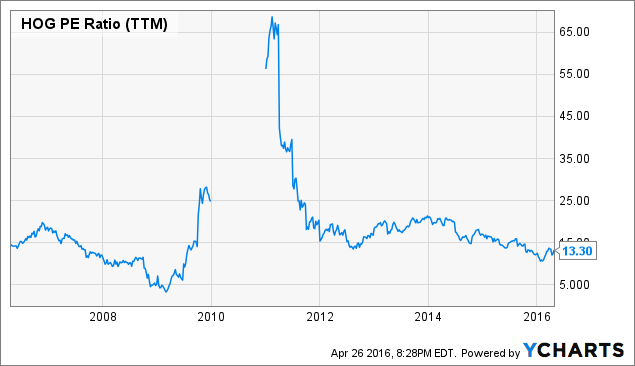 We still feel 15 times earnings is a fair multiple for the stock to trade at. Admittedly, the market appears to have been reluctant to pay this price for the stock recently, so in order to remain cautious, we will reduce our expectation to 13.5 times earnings.
Ceteris paribus, we still see the company delivering earnings per share of $4.10 for the full year, giving us a price target of $55.35, or 12% upside from the current price. It is because of this that we continue to hold onto our shares. We believe there is a strong chance of significant headwinds ahead and that the stock does need to be watched carefully. But until there are any big changes in the value of the dollar and yen, we expect things to continue to improve.
Disclosure: I am/we are long HOG.
I wrote this article myself, and it expresses my own opinions. I am not receiving compensation for it (other than from Seeking Alpha). I have no business relationship with any company whose stock is mentioned in this article.