Bemis Company, Inc. (NYSE:BMS) was removed from the S&P 500 on December 4th, 2014, and replaced by Royal Caribbean Cruises Ltd. (NYSE:RCL). This removal meant that Bemis could no longer be included in the S&P 500 Dividend Aristocrats index. The S&P Dow Jones indices justified the move on the grounds that Bemis' market capitalization was better suited to the S&P Midcap 400, where it was moved.
However, while this change seems to demote Bemis, the company remains a quality stock that merits consideration. After all, the company didn't stop increasing their dividend payments: in 2015, after their removal from the S&P 500, Bemis raised its dividend for the 32nd consecutive year. So while it may not be on the S&P 500 Dividend Aristocrats index, Bemis is still a Dividend Aristocrat in fact.
Overview
Founded in 1858 as a bag manufacturing firm by Judson Moss Bemis, the present-day Bemis Company, Inc. is a global packaging business which provides flexible and semi-rigid plastic packaging solutions. They are headquartered in Neenah, Wisconsin, and employ 17,500 employees.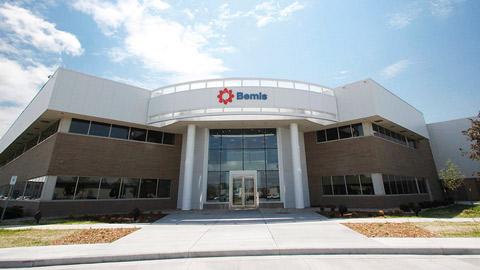 Bemis' operations are divided into two sectors: U.S. Packaging and Global Packaging. The U.S. Packaging sector covers all of North America, and in 2015 made $2.7 billion in revenue. The Global Packaging sector covers Europe, Asia-Pacific, and Latin America. In addition, this sector also includes healthcare, covering the packaging of medical devices and pharmaceuticals in the U.S. and Global spheres. The Global Packaging sector made $1.3 billion in revenue in 2015.
Among those firms who make use of Bemis for their own product packaging are Coca-Cola (NYSE:KO), PepsiCo (NYSE:PEP), Johnson & Johnson (NYSE:JNJ), Kellogg (NYSE:K), Nestlé (OTCPK:NSRGY) and Mars Inc., to name but a few.
Competitive Advantage
Having been in existence for more than a century and a half, Bemis has been able to build up an extensive distribution network and supply chain worldwide, with sixty facilities in eleven countries. This scale and efficiency make Bemis extremely competitive within the packaging industry.
In addition to scale, Bemis is committed to quality. For food packaging, the company is committed to providing packaging that minimizes food waste by preserving food freshness for longer. Packaging that prevents oxygen or liquid from being exposed to the contents is also important, especially for their healthcare packaging, where sterility is essential.
The competitive advantage that Bemis enjoys, therefore, is two-fold: its geographically diverse operations and its commitment to quality. These factors help to explain why Bemis has thrived for so long, and why it is likely to do so for the foreseeable future.
Valuation
Currently, Bemis is trading in the low $50s at a P/E ratio of 21.51, a forward P/E ratio of 17.45, and offers a dividend yield of 2.18%.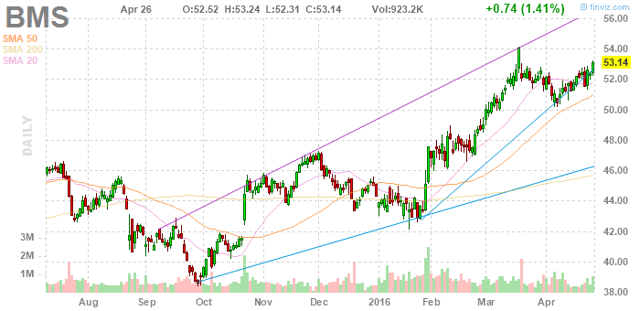 In terms of fair value, Bemis' EPS over the last twelve months is $2.47, and the five-year earnings growth rate is expected to be 8.12% annually, leveling off to 5% afterwards. Using a discounted cash flow analysis, and an 11% discount rate (the average return of the stock market), I estimate fair value for Bemis to be $49.32. While Bemis is trading for a little more than that at present, I doubt many long-term investors will rue paying the difference for this stock.
Furthermore, the 32-year dividend streak is perfectly sustainable, and has room to grow. The payout ratio is 42.2%, which is very conservative and indicates that the possibility of a dividend freeze, let alone a cut, is remote.
Conclusion
Bemis may no longer be an S&P 500 Dividend Aristocrat, but it is a Dividend Aristocrat nonetheless. And the packaging firms' geographical distribution, commitment to quality, extensive experience and sustainable payout ratio ensure that it will remain a Dividend Aristocrat for years to come.
DISCLAIMER: I am not a financial professional and accept no responsibility for any investment decisions a reader makes. This article is presented for information purposes only.
Disclosure: I am/we are long KO.
I wrote this article myself, and it expresses my own opinions. I am not receiving compensation for it (other than from Seeking Alpha). I have no business relationship with any company whose stock is mentioned in this article.