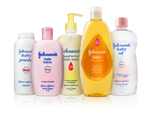 My recent article on Johnson & Johnson (NYSE:JNJ) led many commenters to question my rationale for considering the stock to be overvalued and not to buy at present. The most persistent request was for a more quantitative analysis. While I personally thought (and still think) I presented a decent enough case, I am happy to provide a discounted cash flow analysis to show what I think fair value for the stock is.
EPS for Johnson & Johnson (trailing twelve months) is currently $5.49, and the long-term annual growth rate for the next five years is, coincidentally, 5.49%, leveling off afterwards to a growth rate of 5%. Using a discounted rate of 11% (the average return of the stock market), I get a fair value of $98.10. The stock is therefore overvalued by at least 15%.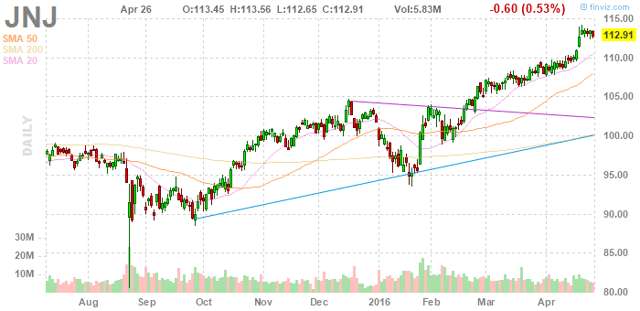 I can understand why many would be flummoxed by anyone saying that a company of the caliber of Johnson & Johnson could never be considered a buy. It's a tremendous asset which has served its shareholders extremely well, and will likely continue to do so.
Nonetheless, valuation matters. And paying a 15% premium for any stock seems a bit much, to put it mildly. No-one should ever be so enamored with a stock that they would buy it at any price. Even Johnson & Johnson, a diversified healthcare behemoth which will likely still be around longer than anyone reading this, should not be bought at any price.
Warren Buffett once said: "Whether we're talking about socks or stocks, I like buying quality merchandise when it is marked down." No stock is exempt from this principle. For that reason, I would wait for Johnson & Johnson to dip to $100 before starting a position. However, hopefully this article will have provided some clarification as to where I am coming from with respect to my current assessment of Johnson & Johnson. As always, constructive feedback is welcomed.
DISCLAIMER: I am not a financial professional and accept no responsibility for any investment decisions a reader makes. This article is presented for informational purposes only.
Disclosure: I/we have no positions in any stocks mentioned, and no plans to initiate any positions within the next 72 hours.
I wrote this article myself, and it expresses my own opinions. I am not receiving compensation for it (other than from Seeking Alpha). I have no business relationship with any company whose stock is mentioned in this article.