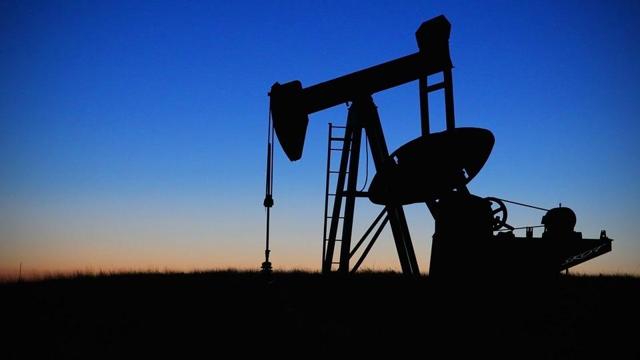 Crude going up is not the first thing that comes to mind when a utility's shares trade higher.
This article will present an interesting subject. Why would a utility like Electricite de France (OTCPK:ECIFY) ("EDF") gain from oil prices going higher?
The Reason
The answer is a bit convoluted, but constitutes useful knowledge for others investors in this and other situations.
The first thing to remember is that hardly any electricity anywhere is produced from oil, which makes things more interesting. Here goes the explanation:
EDF has a very large fleet of nuclear reactors, including 58 reactors in France and a few more elsewhere.
Nuclear reactors provide cheap baseload power. They are, for the most part, always running. The price at which they sell this power is the going price in the market (though it might be modified by previously contracted prices, etc.).
In simple terms, the market price for power is set by the most expensive generator that's still needed to meet electricity demand. The other (cheaper to run) generators also get this price.
So, the higher the marginal power price, the larger the profits for the cheaper generators (EDF included). The lower the marginal price, the lower the profits for all cheaper generators, whose costs are, in many cases, rather fixed (such as for EDF's nuclear power plants, hydroelectric dams, renewables like solar or wind, etc.).
Now, for the most part, the generators setting the marginal power price are natural gas-fired power plants. So if natural gas goes higher, the marginal price goes higher and EDF makes more money. If natural gas goes lower, the marginal price goes lower and EDF makes less money.
Natural gas has been heading lower in Europe for quite a while, even though it's a separate market from the US. It happens that natural gas prices in Europe are often contractually tied to oil prices. And obviously, until recently, oil was going lower worldwide, so natural gas prices were going lower, and hence EDF made less money.
So now, as oil goes higher, natural gas in Europe goes higher, which makes power prices go higher. This, in turn, favors EDF's profitability (potentially, in the future, these things have lags).
More On EDF
It also helps EDF that its stock got very, very cheap. It got cheap for several reasons, including:
Fears of the natural gas price crash and its impact on profitability.
Costs of renewing its nuclear power fleet.
Costs associated with building a gigantic nuclear power plant in the UK, the famous (or shall I say infamous) Hinkley Point plant.
Truth is, these fears were so strong that EDF recently fell to trade as low as 3x EV/EBITDA, which was rather ludicrous for a utility. After all, a utility doesn't just have exposure to the dynamics of the wholesale power market. It's also exposed to several other sources or more stable income, including PPA contracts, transmission and distribution income, etc. Overall, it got too cheap given its stability.
Another example of the stock getting so cheap was that EDF recently announced its 2015 earnings and proposed the related dividend. The dividend was set at 1.10 EUR, which, using its Paris quote, even today after rallying, comes to an 8.8% current yield. The yield is similar on ECIFY, of course.
Naturally, this has been one of the stocks we've bought over at Idea Generator. Indeed, it was one of those where we were underwater for quite a while - so most people bought it even cheaper than the service. However, good things come to those who wait, especially if one is sitting on something as cheap as EDF was.
Conclusion
The reason EDF benefits from higher oil prices is the fact that natural gas in Europe is tied to oil prices. Since natural gas sets marginal power prices and EDF's main fleet consists of fixed-cost (nuclear) generators, the company gains from higher natural gas (and thus, higher oil prices). This effect also can happen elsewhere.
It pays to understand how power markets work and how power prices are set. In the past, such knowledge also helped us predict a bottom in natural gas prices due to the dispatch process.
Disclosure: I am/we are long ECIFY.
I wrote this article myself, and it expresses my own opinions. I am not receiving compensation for it (other than from Seeking Alpha). I have no business relationship with any company whose stock is mentioned in this article.
Editor's Note: This article discusses one or more securities that do not trade on a major U.S. exchange. Please be aware of the risks associated with these stocks.