Rocket Internet's (OTC:RCKZF) business model is not difficult to understand. The German internet company pumps money in start-ups in order to sell them at a profit. So far, Rocket Internet sounds like a normal venture capitalist. But if we take a closer look at its investments, we will find out that the company is pretty much overvalued.
The market capitalization of Rocket amounts to more than $5.1 billion USD. For comparison, Germany's biggest airline, Lufthansa (OTCQX:DLAKF), is worth $7.4 billion USD. If you are expecting satisfactory earnings from Rocket now, then I have to disappoint you. In 2015, Rocket Internet recorded losses of $224 million USD. Proportionate losses were mentioned as the reason for the negative profit.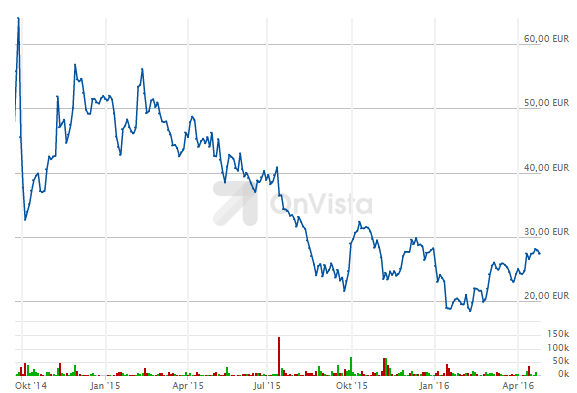 Almost all of Rocket's investments are deep in the red. Recently, the company reported that its Hello Fresh unit is worth $2.94 billion USD now. This valuation is based on a recent $85 million USD financial injection.
A planned IPO of the meal kit delivery service had to be cancelled because, according to analysts, the company didn't meet Rocket's price expectations. I doubt that someone is willing to pay $2.6 billion euros for Hello Fresh - neither now nor in the future. Hello Fresh produced a negative cash flow of $60 million USD in 2015, and it remains unclear if the meal kit delivery service will ever be able to record figures in the black. It is estimated that Hello Fresh is burning $5-6 million USD per month.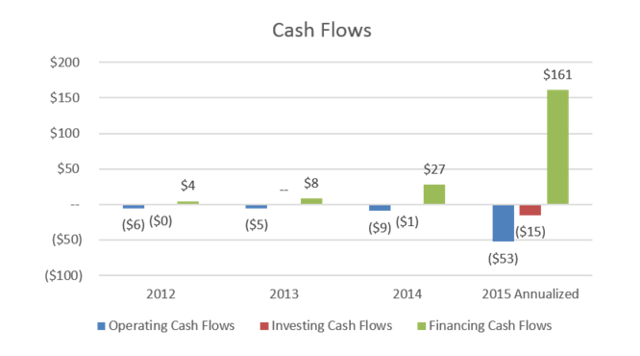 Hello Fresh is a typical Rocket Internet participation. This means a sky-high valuation for a company without economic substance, in combination with bad numbers. Rocket's other investments, like Delivery Hero or Lazada, do not look any different.
Since January 2015, Rocket Internet shares have lost almost 50% of their value. In my opinion, the downward movement will continue. Rocket Internet is nothing but hot air, and investors will start recognizing this.
Additional information: On US stock exchanges, you will find the company listed as ROCKET INTERNET SE. Please be aware of possible risks due to low trading volume in the US and the OTC status of the stock.
Disclosure: I/we have no positions in any stocks mentioned, and no plans to initiate any positions within the next 72 hours.
I wrote this article myself, and it expresses my own opinions. I am not receiving compensation for it (other than from Seeking Alpha). I have no business relationship with any company whose stock is mentioned in this article.