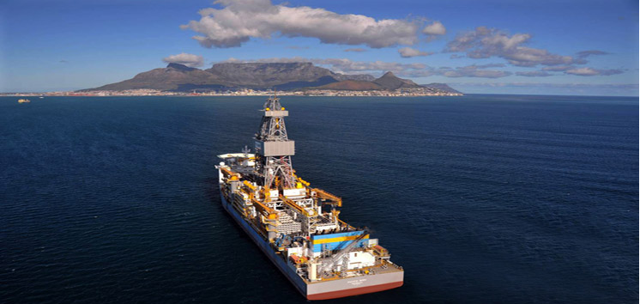 Pacific Bora
They say the tide lifts all boats, and it really does in this case. After all other offshore drilling stocks were lifted by the fresh flow of money on the optimism caused by the additional upside in oil, Pacific Drilling (NYSE:PACD) followed with upside of its own. Previously, the stock showed some life in March, when the speculative money fueled rallies in weaker commodity-related companies.
Some stocks from the March rally are already done, like Energy XXI (OTC:EXXI). Some still hold their last frontier, like Breitburn Energy Partners (BBEP), Ultra Petroleum (OTC:UPL) or Linn Energy (LINE). By the way, they are all on my watch list for what I call "shots" -- big, one-day speculative moves fueled by daytrader and algorithmic buying, which often happens in beaten up penny stocks.
This is what happened in Pacific Drilling's case. After all other offshore drilling "trains" left the station fueled by the oil price upside, there was no one left except Pacific Drilling. However, the stock price action has nothing to do with the fundamental reality. The company, which has seven drillships, is in very serious trouble.
With three rigs already without work and another three rolling off their contracts by May 2017, Pacific Drilling has to take some action right now. It came as no surprise that an extraordinary general meeting of shareholders was announced in early April. The meeting will take place on May 2, and we might hear the company's plans to save itself soon after this date.
As most of you already know, there were two drillship sales in recent weeks: a $210 million sale of Deepsea Metro II and a $65 million sale of Cerrado. Even if we count the current value of Pacific Drilling's fleet without taking into account the extraordinary purchase of Cerrado, the result will be significantly lower than Pacific Drilling's $2.9 billion of debt. One can argue that the company is not obliged to liquidate itself now at the bottom of the cycle. But, contrary to other drillers, Pacific Drilling barely has any options to survive with the current capital structure due to contract roll-offs.
Yes, there is the example of Hercules Offshore (NASDAQ:HERO), which tried to fight until the very end and even reemerged as a stock on the Nasdaq exchange after it was delisted. However, Hercules Offshore's initial problems were too big and the stock is once again on its way to zero, as discussed in the article "From HERO To Zero - Yet Again?" by fellow Seeking Alpha contributor Henrik Alex.
I think that the recent upside in Pacific Drilling's shares will end similarly to the spike in March. There is no fundamental reason to be optimistic on Pacific Drilling's survival. Given the current market environment and the time it will take for new contracts to emerge after (and if) oil has comfortably settled way above $50 per barrel, the company cannot continue operating with the current capital structure.
The current upside momentum presents an opportunity to short the shares of the company once the buying spree evaporates -- if you can borrow shares, and if you are comfortable with the technique. Ideally, I would like to see Pacific Drilling shares rising even more for such a trade to make better sense from a risk/reward point of view.
Disclosure: I/we have no positions in any stocks mentioned, but may initiate a short position in PACD over the next 72 hours.
I wrote this article myself, and it expresses my own opinions. I am not receiving compensation for it (other than from Seeking Alpha). I have no business relationship with any company whose stock is mentioned in this article.
Editor's Note: This article covers one or more stocks trading at less than $1 per share and/or with less than a $100 million market cap. Please be aware of the risks associated with these stocks.