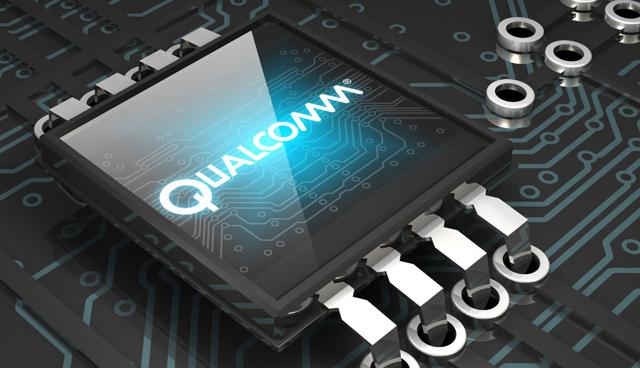 Image from extremetech.com
The Problem
While we sit and wait for The Fed to decide on whether to raise rates again or not, the reality is rates are still at historical lows. Currently, the 10-year yield sits at 1.91% (4/25/2016); that is hardly enough to maintain the old retirement strategy of living off interest and dividends alone. That of course, assumes annual distribution rates of 4%. That is a conversation that is not being dealt with here, but is worthy of discussion; the savaging of investors' retirement incomes when interest rates were cut to zero.
So where does one go to find the elusive 4% yield? For our retirees, they may have to go to high dividend paying stocks to find yield where it has been lost in the fixed income space. There are risks to this strategy though. Dividends can be reduced or cut at any time coupled with the market risks that are inherent to any stock investing.
The Dividend Traps
There are high paying dividend stocks that are dividend traps. These stocks have unsustainable dividends, and are at risk of being cut or eliminated altogether. I wanted to look for large cap companies who have a current dividend yield of 4% or higher. I also screened for companies where the dividends are greater than their current earnings. Finally, I narrowed my search to companies whose balance sheets are financial dumpster fires. To do that, I shortened my list to companies that have an Altman Z-score less than 1.8.
For those who are not familiar with the Altman Z-score, it weighs factors such as Working Capital, Total Assets, Retained Earnings, Operating Income, Total Liabilities, and Revenues, and reduces the data to a usable score. If one studies the theory, they will see that Retained Earnings (the earnings left over after paying dividend obligations) has an effect on the overall health of the company. The higher the Altman Z-score, the healthier the company is. Paying more in dividends than one earns in income hurts the financial stability of the company, especially if the other components are also weak. Depending on which interpretation one reads, companies with a score less than 1.8 are potential bankruptcy candidates.
These are the companies where the dividend can no longer be supported at current levels and is at risk.
| | | | | |
| --- | --- | --- | --- | --- |
| Ticker | Name | Dividend Per Share ($USD) | Earnings Per Share ($USD) | Altman Z-Score |
| | CenturyLink Inc | 2.16 | 1.59 | 0.77 |
| | Enbridge Inc | 1.67 | -0.05 | 1.06 |
| | Entergy Corp. | 3.40 | -1.00 | 0.93 |
| | FirstEnergy Corp. | 1.44 | 1.37 | 0.67 |
| | Spectra Energy Corp | 1.62 | 0.30 | 0.88 |
| | Suncor Energy Inc. | 0.92 | -1.02 | 1.69 |
| | TransCanada Corp | 1.78 | -1.23 | 0.91 |
| | Williams Cos Inc. (The) | 2.56 | -0.76 | 0.25 |
Table 1
Not surprisingly, five of the eight companies listed are in the energy sector. The only way the dividends of these companies will become more secure is if the price of oil rises to supporting levels, and there is no guarantee that will happen soon. Utility companies First Energy and Entergy just recently beat expectations, so it is possible those dividends might be saved. Century Link did have to cut its dividend in 2013, and earnings have recovered since the losses suffered during that year. It will take time for retained earnings to return to positive territory, and the company recently announced that it is going to take on $1 billion more in additional debt. That is not healthy for their balance sheet given its current state.
A Solution
The key is finding companies with sound balance sheets, and growth to justify potential increases in dividend payouts. With that in mind, I looked for companies that have a current yield of 4%, positive earnings and revenue growth over the last five years, and positive retained earnings. One promising candidate was found.
I propose that if one is looking for high dividend paying stock where the payout is secure; consider Qualcomm (NASDAQ:QCOM) as a potential option. The digital communication product designer, and maker of the Snapdragon system, has maintained a healthy balance sheet (Altman Z-score = 4.24) and has consensus projected growth estimates of 11.33% over the next five years. The dividend yield is just north of 4% and really makes this an attractive addition to an income based portfolio. Even if one assumes a more conservative growth rate of 8.72%, I see the company fairly priced at $57.50 per share right now. That assumes a required rate of return of 8.95% Why is the Present Value important? It gives one a sense of safety and some assurance that the initial investment has the potential to grow over the next few years. For a dividend investor, it is not just about the dividend, but also about a peace of mind that the investment will also grow.
This is what others are saying About Qualcomm
Morningstar (4 stars)
The Street (NYSEARCA:HOLD)
S&P Capital IQ (Buy)
Thomson Reuters (Neutral)
Market Edge (NASDAQ:LONG)
Edward Jones
Rosenblatt (Neutral)
Mizuho (Neutral)
Happy Investing!
Disclosure: I/we have no positions in any stocks mentioned, and no plans to initiate any positions within the next 72 hours.
I wrote this article myself, and it expresses my own opinions. I am not receiving compensation for it (other than from Seeking Alpha). I have no business relationship with any company whose stock is mentioned in this article.