I was simply wrong about the controversial American Capital Mortgage (NASDAQ:MTGE) being among the best of the best in the mREIT space. After declining key metric results, pressured income and a falling book value, the dividend was cut. On top of several losing quarters in a row, this turned the tide from what I saw as a strong name to one that was weak and had been struggling all of 2015. Anyone following my work knows that I have previously predicted a slowdown in prepayments for companies reporting their Q1 reports. So far, this has mostly been true.
In fact, there may be some light at the end of the tunnel, but the tunnel could be longer than we think. Shares currently trade at $14.60, up nicely from the 52 week low of $12.01 but still down from the $18.39 when I swallowed my pride and said I got it wrong. But shares appear to be headed lower today on the back of somewhat weak earnings that were just reported.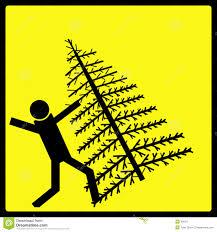 It reported a net loss for the quarter of $22.4 million, or $0.48 per common share. Ouch. Of course that is a GAAP number and doesn't tell us whether the $0.40 dividend was covered. Well, the company saw $0.44 net spread and dollar roll income. This time, the company suffered an $0.08 quarter-over-quarter decline from then $0.52 in net spread and dollar roll income per common share in Q4 2015. It is important to note that these figures are excluding estimated "catch-up" premium amortization benefit. So the bottom line is that the dividend looks comfortably covered.
Book value took another hit. It dipped from $19.66 per common share as of December 31, 2015 to $19.03 per share. This is also down from the $19.93 as of September 30, 2015. The book value bleeding picked up pace here which surprised me when other competitors have seen the declines slow. Doing the math we still have a nice discount-to-book but that discount has narrowed. When the company last reported it was trading at $13.60 which meant the stock traded at a massive $6.06, or 30.8% discount-to-book. Now at $14.60, the stock trades at a $4.43, or a 23% discount-to-book. While it narrowed, the name has consistently been discounted. These discounts suggest the market is pricing in worsening expectations, but I don't think there is another dividend cut coming as this is the second quarter in a row where the dividend was covered. However, the market is indeed pricing in continued book value erosion.
Now what about the key metrics? I mentioned the constant prepayment rate prior and how I expected it to narrow here in Q1. It had been on the rise, just like the sector as a whole. However, I did think that prepayments would subside a bit this quarter. This was the case for American Capital Mortgage. Its constant prepayment rate fell to 8.0% from 9.0% and is even down from Q3 2015's 11%. This drop normally will help the spread and net interest income, but because yields slipped and costs of funds rose, there was compression of the spread. I was surprised to see this. In Q1, the net interest rate spread fell to 1.90% from 2.45%.
Of course, the earnings as a whole are what matter at the end of the day and they are still shaky in this challenging environment and the company's hedges were ill-positioned. On top of that rates fell in the quarter despite the Fed making their first hike in a decade. Gary Kain, President and Chief Investment Officer stated:
"Despite the first Federal Reserve rate increase in nearly a decade late in the fourth quarter, interest rates declined materially during the first quarter. Signs of global economic weakness diminished expectations for U.S. economic growth and led the Federal Reserve to significantly reduce its projections for short term rate increases. While spread movements on both agency and non-agency assets were modest on a quarter over quarter basis, intra-quarter volatility was substantial for all credit-sensitive fixed-income products. Spreads on investment grade and high yield corporate debt, commercial mortgage-backed securities, and GSE credit risk transfer securities (CRT) widened to multi-year highs midway through the quarter as liquidity became extremely limited. Although financial markets stabilized late in the quarter and credit spreads tightened dramatically, spreads on CRT and legacy non-agency RMBS still ended the quarter modestly wider. As we look ahead, we continue to believe that interest rates will remain 'lower for longer' as a result of the ongoing global economic headwinds. Despite these economic headwinds, we remain very comfortable with the underlying fundamentals of the U.S. conforming housing market as employment gains, low mortgage rates, increased credit availability, and favorable demographics should allow conforming mortgage credit to outperform other credit-sensitive fixed-income markets. In aggregate, we believe the current interest rate and credit landscape, coupled with increasingly attractive investment spreads on agency and non-agency MBS, will be supportive of improved economic returns for our shareholders. Consistent with this view, we chose to slightly increase our leverage level in the first quarter, primarily through the repurchase of 2.0 million shares, or 4.2%, of our common stock."
Lower for longer. That statement is surprising given the Fed rate hike. However, if rates remain low, and the fact is that the Fed wants to start moving rates higher, prepayments could spike due to refinancing activities. The dividend is safe for now and the company continues to transition its portfolio. The company survived the turmoil that began in 2013 and seems to be at its tail end now. Given the stock has rebounded off lows when I felt the name would be worth a stab given the dividend coverage, I would hold the stock here.
Note from the author: Christopher F. Davis has been a leading contributor with Seeking Alpha since early 2012. If you like his material and want to see more, scroll to the top of the article and hit "follow." He also writes a lot of "breaking" articles that are time sensitive. If you would like to be among the first to be updated, be sure to check the box for "Real-time alerts on this author" under "Follow."
Disclosure: I/we have no positions in any stocks mentioned, and no plans to initiate any positions within the next 72 hours.
I wrote this article myself, and it expresses my own opinions. I am not receiving compensation for it (other than from Seeking Alpha). I have no business relationship with any company whose stock is mentioned in this article.