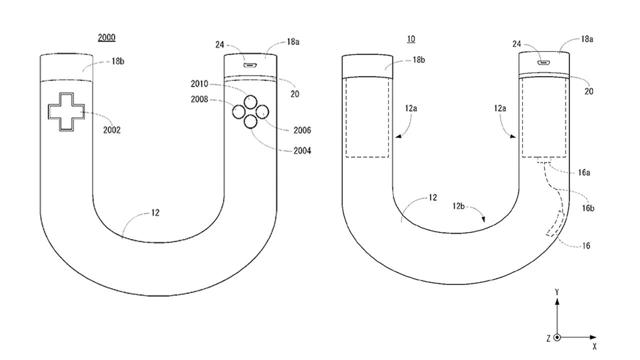 Nintendo (OTCPK:NTDOY) (OTCPK:NTDOF) filed a patent for a ​new type of game controller two days ago, but the somewhat vague diagrams led reporters to ignore what was largely a giveaway about what to expect from both the still secretive Nintendo NX console that's in development, as well as gameplay elements from the new Legend of Zelda game that is coming.
The first impressions the media and fans took away were that this was some kind of new exercise implement for personal fitness. The U-shape and the fact that it has accelerometers inside also suggest that it can be used as a steering wheel. But what caught my attention is that it contains load sensors in the handles.
Take a look at this tiny image that was tucked away in the sketches: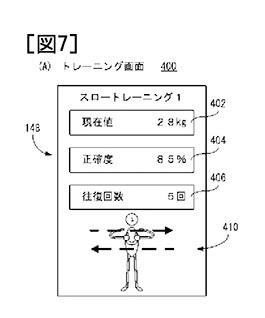 You can pull on both sides of the device, and the controller will detect how much resistance there is. However, the picture was deliberately designed to mislead you. This is how you'll be holding it in the game: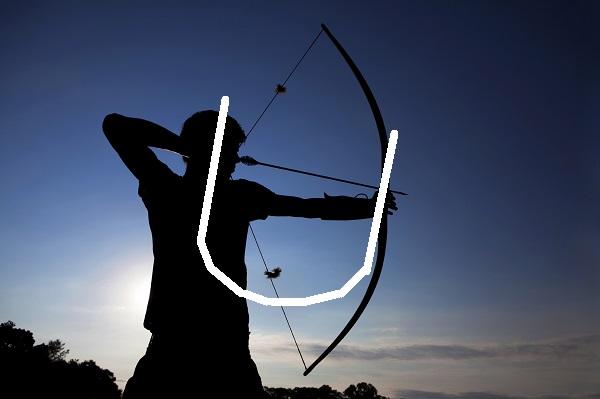 (Original unedited image source)
Of course, the controller is not actually that large, but it's the positioning that I wanted to make clear. You can pull on the "bow," and the controller will measure the pulling resistance of your arms. If it's not now immediately clear, you will be using this controller to do archery in the new Legend of Zelda.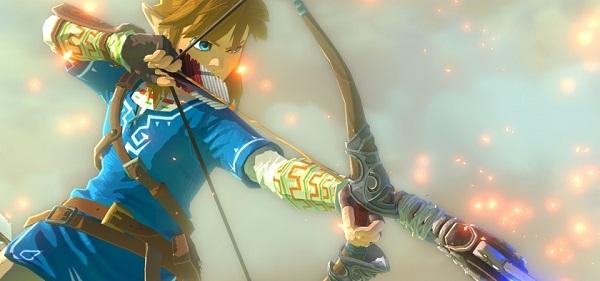 Seeing it Now? Here are some additional things about the drawings and features of the controller, from the perspective of somebody who exercises fairly frequently:
Nobody would need this for squats, first off. You can just do squats. Other than detecting where you physically are in the world, there is no useful benefit for holding the device while squatting.
There are also no exercises that make holding the device in front of you useful as shown in the diagram. Think about this for a moment. Clasp your hands and the wrist and pull apart. It places stress on your shoulders. That's an injury-encouraging motion for your shoulders, and Nintendo would not deliberately market a product like that.
It also has a crosspad and multiple buttons, including two great big ones that are the "load sensors". It detects more than just load though. It also knows how your temperature changes. The temperature in your hands that is. Have you ever done a single exercise in your entire life that required you to measure your temperature?
When held in the forward position, you will be able to squeeze/tap those load sensors as you would the triggers in classic games. This is what the rumors are about that you've been hearing talking about the reprogrammable nature of the controls. You can modify their usage per the game needs. Very similar to the touch panel at the top of your PS4 controller.
The accelerometers inside detect motion from 3 axis. That means you can hold it like a steering wheel, tilt it forward to walk, then quickly change to a side stance to draw your bow/aim your gun, whatever the case might be.
And check this out:
The new console is going to be fully portable, and is capable of reading your position like the Microsoft (NASDAQ:MSFT) Xbox Kinect does. This sketch gives it away: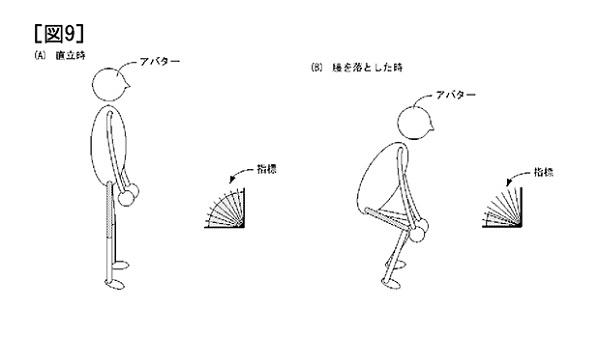 The machine has its own screens, and folds like the current batch of 3DS consoles do, but when connected at home, it will be able to scale the input to the full size of your HDTV. Nintendo​ filed an additional patent in 2012 that described how the position detection will work, and when taken in context with this new patent makes a lot of sense.
In the sketch above, the Japanese text above the person's head says "Avatar," not player. When at home using the bow controller, you will see yourself in the game from the third-person perspective, but when traveling with the console, the perspective will change to be first person. A prototype of this concept was seen when playing in the game "Nintendo Land" for the Wii U. You would move the gamepad around as a camera and it was if you were seeing the environment through Link's own eyes.
We will know for sure once the console design has been finalized, but I suspect the device has both front- and rear-facing cameras, and the camera on the top screen will read your position by overlaying an infrared grid on the floor, similar to the above-mentioned patent, but upside down. Here is a more fleshed out concept of what I'm describing: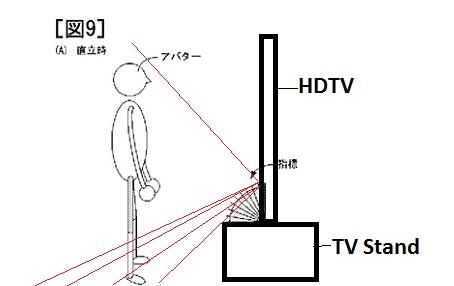 So how do I know all of this without actually working for Nintendo? Because Nintendo has been designing new controllers around game concepts since its very beginnings in arcade entertainment, from the light gun for Duck Hunt to the three grip controllers for the N64, with button placement just for controlling the camera angles in Super Mario 64. It imagines the game concept first, and then designs the controller around what it wants to achieve.
So this new console design is Nintendo once again being Nintendo. Doing its own thing just as it always has, and making the focus on the game playing experience as it always has. Other than previous news reports revealing that the machine has slightly better processor power than the Sony (NYSE:SNE) PlayStation 4, there isn't much else known.
Well, there wasn't before today anyway.
The latest profit forecast didn't please analysts today, and at $18/share where the stock closed today presents a compelling entry point for new investors, and a good place to add more if you are already an owner. I rate the stock a buy here, and am totally amped to give this new Zelda game a try.
New readers, be sure to click that follow link above so that you can always get my latest articles. With E3 coming up in just a few short months, I'm sure to have something good for investors.
Disclosure: I am/we are long NTDOY, MSFT, SNE.
I wrote this article myself, and it expresses my own opinions. I am not receiving compensation for it (other than from Seeking Alpha). I have no business relationship with any company whose stock is mentioned in this article.
Editor's Note: This article discusses one or more securities that do not trade on a major U.S. exchange. Please be aware of the risks associated with these stocks.