Although the biotech sector has seen some profit taking this week, the space is still up some 15% from its lows in February. The longest and deepest bear market for the sector since the financial crisis also seems over. The area has been one of the strongest performing parts of the market so far in the second quarters. In addition, large biotech concerns are one of the few areas of market deliver both revenue and earnings growth. Anemic global demand and a tepid domestic economy has produced a "profit recession" as the S&P 500 has now had four quarters in a row where earnings have declined year-over-year.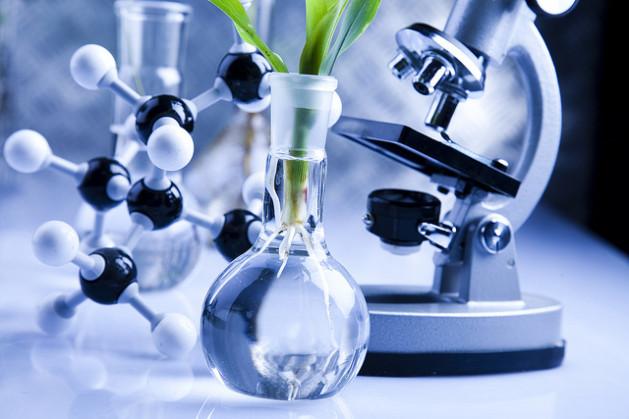 Even after its recent rally, biotech sells for one of its lowest collective valuations compared to the overall market in some five years. In addition, M&A activity seems to be picking up throughout Healthcare with Abbott (NYSE:ABT) making a $25 billion purchase today of St. Jude Medical (NYSE:STJ) as well as AbbVie (NYSE:ABBV) making a significant acquisition as well. If M&A continues to come alive along with solid earnings reports from the stalwarts of the industry this week, the next leg of the rally could be in the offing in the near future.
I continued to add to my "core" large cap holdings during the recent decline in the sector. I also incrementally built positions in a myriad promising smaller cap concerns as well. One theme I played within this sub-sector was to look at and then invest if I found attractive; in small & mid-caps that insiders were buying. Here are two stocks currently under $11 a share that met those criteria.
First up is Opko Health (NYSE:OPK) a mid-cap biopharmaceutical and diagnostic concern down here in Miami. This stock pops up quite frequently on the Barron's top 20 stocks insiders are buying in the widely followed weekend magazine. Primarily because by noted biotech billionaire and entrepreneur Dr. Phillip Frost makes consistent purchases. In all, insiders have bought over two million shares of this stock over the past six months in over 60 different transactions.
I added to my stake in Opko after the FDA gave the company a Complete Response Letter ('CRL') from regarding its New Drug Application ('NDA') seeking approval of RAYALDEE (calcifediol) for the treatment of secondary hyperparathyroidism in patients with stage 3 or 4 chronic kidney disease and vitamin D insufficiency in late March. As I commented at the time, the problem with a third party manufacturer's facilities not with the drug itself. I and others speculated this issue would soon be rectified. Sure enough, earlier this week the FDA accepted Opko's resubmitted NDA on RAYALDEE and I expect this will be approved by the end of the year.
Revenues should more than double this year to over $1 billion and the company should move from small losses to a solid profit in FY2017.The company's business consists of the nation's third-largest clinical laboratory with a core genetic testing business as well as an expanding biologic product portfolio and solid late-stage pipeline so it has the multiple "shots on goal" I look for in this portion of the biotech space. The stock is currently right at $11.00 a share. The five analysts that cover the stock have a median price target of $16.00 a share on Opko currently.
Next up is Ardelyx (NASDAQ:ARDX), a recent addition to my portfolio. The company has a market capitalization of just under $300 million and its stock currently trades just above $8.00 a share. The company is focused on developing innovative, non-systemic, small molecule therapeutics that work exclusively in the gastrointestinal Tract ('GI') tract to treat GI and cardio-renal disease.
Ardelyx has two primary drug candidates and few other compounds in earlier stage development so meets my multiple "shots on goal" for a small cap concern. The drug with the best near term promise is a compound called tenapanor. The company is targeting the treatment of constipation-predominant irritable bowel syndrome (IBS-C) as well as using tenapanor for the treatment of hyperphosphatemia in chronic kidney disease patients on dialysis. Two Phase III trials were initiated for the treatment of IBS-C in the fourth quarter of 2015. A second Phase 2b study for hyperphosphatemia, which is an elevated level of phosphate in the blood, was initiated around the same time.
Its second compound named RDX022 is focused on the hyperkalemia market. Hyperkalemia is the buildup of potassium in the blood stream. This is a $2 billion market with Relypsa (NASDAQ:RLYP) having the first new approved compound "Veltassa" in this space for several decades which has made it the subject of many buyout rumors given ZS Pharma (NASDAQ:ZSPH) was bought out by AstraZeneca (NYSE:AZN) for $2.7 billion in early November. ZS Pharma's compound "ZS-9" aimed mainly the Acute part of the hyperkalemia market has a May PDUFA date with the FDA.
RDX022 is in Phase II trials. The company has approximately $180 million in cash on hand after raising $75 million earlier this year. This should be more than enough to get all three key trials to NDA filings or beyond, providing trials are successful. Insiders and Beneficial Owners bought the vast majority of the secondary offering at slightly higher prices than the current level of the stock. This is most unusual and a great vote of confidence in the prospects for Ardelyx. Insiders have made some small additional purchases since.
Since early March four analyst firms (Citigroup, Leerink Swann, Canaccord Genuity & Ladenburg) have reiterated or initiated Buy ratings. Their price targets proffered range from $15 from Citi to $21 at Ladenburg. It seems the analyst community has the same positive view on Ardelyx as its insiders and that is good enough for me to maintain a small stake in this promising but speculative concern.
Note: As part of a "May Day" weekend promotion I have made two week free trials available for anyone wants to try out the Biotech Forum investment service. These will be available until midnight EST, Monday May 2nd. Check out our reviews.
Thank You & Happy Hunting
Bret Jensen
Founder, Biotech Forum
Disclosure: I am/we are long ARDX, OPK, RLYP.
I wrote this article myself, and it expresses my own opinions. I am not receiving compensation for it (other than from Seeking Alpha). I have no business relationship with any company whose stock is mentioned in this article.