Earlier this week an article on Sirius XM Holdings (NASDAQ:SIRI) suggested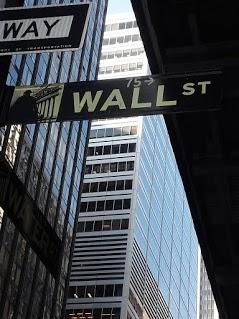 that investors pay careful attention to two metrics when the company released earnings - Average Revenue Per User ("ARPU") and Connected Vehicle Services ("CVS") revenue. Following that release on Thursday, the shares rose from Wednesday's closing price of $3.98 to as high as $4.05 before closing the session at $3.92. Both ARPU and CVS had certain weaknesses, and whether that was the reason the share price could not hold onto early gains, or whether other factors were involved is certainly open to debate. Regardless, this article will focus on only these two items, while other factors will be examined at a later time.
ARPU
If one were to look solely at the pricing actions taken by the company, the expectation would be to see significantly more growth in ARPU. Not only has the company increased its basic subscription rates and its music royalty fee add-on, but it has also greatly reduced its multi-year discounts in the past year. Sirius CFO David Frear has discussed ARPU in the past, noting that the company doesn't manage to ARPU. Instead, it is simply the result of the various actions taken to grow subscribers and revenue.
Regardless, it is a key metric followed by the investment community and it is frequently discussed at both analyst conferences and during earnings conference calls. The Q1 earnings call was no exception, and despite Frear's comments about not managing to ARPU, the Press Release noted:
Double-Digit Revenue Growth. Revenue climbed 11% to $1.2 billion, a record high for a first quarter. The increase was driven by an 8% increase in subscribers and a 3% increase in average revenue per user (ARPU) to $12.66.
That 3% growth was from $12.26 in the first quarter of 2015. Unfortunately, it also happens to be down from the $12.75 posted in the fourth quarter. Sirius management has noted that it takes about 18 months for price increases to roll through the subscriber base, and with the elimination of multi-year discounts and a pair of price increases, I would have expected to see sequential growth in ARPU. During the conference call ARPU, the analysts asked about ARPU several times:
Amy Yong - Macquarie Capital (USA), Inc.

Thanks. I wanted to focus a little bit on just the ARPU increase that we saw this quarter. It seems like the 3% was one of the biggest we've seen in a while. What drove the beat this quarter? And can you talk about trends going forward? Thank you.

David J. Frear - Senior Executive Vice President and Chief Financial Officer

I was a little surprised at the growth in the ARPU, too. It certainly is more than I expected, that tells - some of it is just favorable mix that we do - we have a very complicated price grid. And so we took - as we said a number of times over the years, that we're constantly tinkering with the grid, tinkering with what we emphasize in our marketing efforts. And we had a great combination of things here. We did change some rates last year, and so we have the effect of that still rolling through. Every time we change rates, it takes about a year-and-a-half for things to roll through. So I think it's just a confluence of factors that generally, we try to encourage you to think of us as having sort of gently rising ARPU over time, and that's what - that's still what we expect.
And later in the call:
Jessica Jean Reif Cohen - Bank of America Merrill Lynch

... [regarding the roll-out of SXM-17] And what you expect the benefits to be, whether decreased churn or further opportunity in increased ARPU?
Neither Frear nor CEO Jim Meyer addressed ARPU, although Frear did mention two other factors often tied to pricing:
So we do expect benefits in [churn and] conversion. If you ask us to quantify, we couldn't do it at this time. We'll have to wait and see as product gets in the marketplace.
And finally:
Benjamin Daniel Swinburne - Morgan Stanley & Co. LLC

...I just want to come back to a couple of things. David, first for you, could you give us a little more color on the ARPU? Was the extra day in the quarter material? ...

Frear: ...the math is the math, Ben. So you've got x number of days in the quarter and there's one extra day. And so it's going to be a little more than 1% increase that's going to be associated with the extra day. Last summer, we moved up prices for, what we call, our deeply discounted plans. And we changed the kind of plans that we kind of feature and offer in a number of our acquisition channels, trying to get people to go a little longer to a little higher price point. And I think there was an adjustment of the music royalty fee that's sort of still working its way through. So all of those things were at play in the first quarter. ...
The 10Q discusses the change in ARPU a bit differently:
The increase was driven primarily by increases in certain of our subscription rates, partially offset by growth in subscription discounts offered through customer acquisition and retention programs.
As has been the case for the past several years, a large part of the price increases and the reduction in discounts have been "...offset by growth in subscription discounts offered through customer acquisition and retention programs."
In the past, the growth in ARPU had been somewhat erratic as there was a price freeze for more than three years following the merger. During that time, there was also a jump in the music royalty rate that Sirius was required to pay, and Sirius was able to get a waiver to the extent that a separate fee would be used to cover those royalty payments. The fee was fairly high when instituted in order to collect sufficient fees to also recover past costs, and was subsequently reduced to recover current costs. Eventually, Sirius was able to institute a $1.54/month price increase from $12,95 to $14.49 in 2012.
Since that time there have been other price increases, discount reductions and changes to the music royalty fees to reflect increases in the performance royalty rate as well as the price increases. Once these were aligned, I had expected to see somewhat uniform increases in ARPU and sequential growth in subscription revenue. Obviously, that hasn't been the case, with ARPU declining from Q4 of 2015 to Q1 of 2016. This Q1 decrease from the Q4 of the prior year has now occurred for the 4th consecutive year, although the gap has continued to narrow.
One last point on the revenue used to calculate ARPU. From Q4 of 2015 to Q1 of 2015 there was a small sequential growth in subscription revenue (the largest component of ARPU), which increased $11.637 million (from $973.347 million to $984.984 million). The other components were mixed, with advertising showing a decline of $1.9 million while "other" showed a small increase of $2.9 million.
CVS
As with the regular subscription revenues, I had also been hoping to see a sequential increase in quarterly CVS subscription revenue. Such was not the case, as CVS subscription revenue decreased by $730 thousand, or 2.9% from $25.428 million in Q4 of 2015 to $24.698 million in Q1.
Investors may recall that when this acquisition was originally discussed, Frear stated:
In 2014, we expect connected vehicle services, excluding our existing traffic business, to approach $100 million in revenue. In the course of the next three years, we expect connected vehicle service revenue will double, and will continue to grow at high rates for many years to come.
It is looking less and less likely that the expected $100 million of revenue will double to $200 million. Although we do not know exactly how much revenue was generated by CVS in Q1, we do know that it was less than $25 million of subscription revenue. We also know that the line item identified as Other Revenue on the P&L includes:
...amounts earned from subscribers for the U.S. Music Royalty Fee, revenue from our connected vehicle business, our Canadian affiliate and ancillary revenues.
The Other Revenue used to calculate ARPU for Q1 is $18.595 million less than the Other Revenue shown on the P&L. Clearly the "US Music Royalty Fee" is part of ARPU, and we already know that CVS revenue is excluded from ARPU. I am also assuming that the Canada component of $9.911 million is excluded. That leaves, at most, an additional $8.684 million of CVS revenue, and that further assumes that all ancillary revenues are part of ARPU.
So, if total CVS revenue for Q1 is that $8.684 million plus the previously calculated $24.698 million of subscription revenue, it means that CVS generated no more than $33.382 million in Q1. If that's the case, it appears highly unlikely that the goal of $200 million will be met this year.
Summary
The company has periodically raised basic subscription rates, has regularly been increasing the music royalty fee, and last year eliminated a large portion of the multi-year discount. Despite these changes, the impact on ARPU has tended to be smaller than would be expected. Clearly, the increasing use of acquisition and retention discounts is part of the problem.
Fortunately for investors there are enough subscribers willing to pay the full price, and this has contributed to the revenue growth. Investors should continue to pay close attention to the metric and track whether or not it can begin increasing in a more uniform manner.
CVS revenue is another matter. When the revenue being generated by the program appears to be falling short of expectations, investors should be concerned. And, it certainly doesn't help that the Sirius Chairman, Greg Maffei, states "we have no business model yet for how we're going to get paid."
Meyer opened the conference call by stating:
We had a fantastic first quarter, with solid execution and progress in advancing all of our long-term strategic goals.
Apparently Wall Street doesn't quite agree.
Disclosure: I am/we are long SIRI.
I wrote this article myself, and it expresses my own opinions. I am not receiving compensation for it (other than from Seeking Alpha). I have no business relationship with any company whose stock is mentioned in this article.
Additional disclosure: In addition to my long position, I have $4 covered calls written against a portion of my position and I regularly trade blocks of Sirius. I also may sell $4.50 covered calls against my uncovered position at any time. I may also decide to sell Sirius shares and buy one or more of the new Liberty Sirius tracking stocks at any time. I have no positions in any of the other companies mentioned in this article.