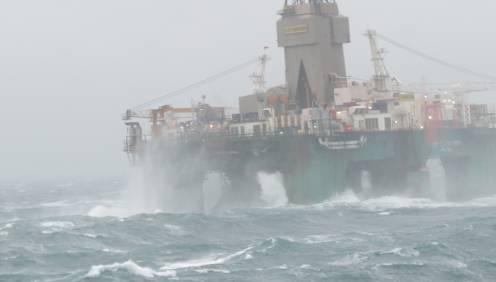 Image: Semi-submersible OR Leiv Eiriksson.
This article is an update of my previous article on Ocean Rig UDW (NASDAQ:ORIG), published on April 3, 2016.
ORIG is a recent offshore drilling company providing oilfield services for offshore oil and gas exploration, development and production drilling.
The company is based in Nicosia, Cyprus. Ocean Rig was a subsidiary of DryShips, Inc. (NASDAQ:DRYS), and cut totally its relationship recently.
Ownership relationships between ORIG, DRYS, and CEO George Economou.
Effective Date

ORIG Shares Outstanding

Ocean Rig Shares Owned by DryShips (no longer valid)

Ocean Rig Shares Owned by CEO George Economou

Number of Shares
Percentage of Shares Outstanding
Number of Shares
Percentage of Shares Outstanding
April 6, 2016
138,666,384 82,586,851
40.44%
8.99%
Note from the last amendment #3 to Form F-4 registration Statement.
Redomiciliation Share Conversion

We are authorized to issue up 1,000,000,000 common shares, $0.01 par value per share, as well as up to 500,000,000 preferred shares, $0.01 par value per share. As of April 6, 2016, we had 82,586,851 common shares outstanding after giving effect to the purchase by our unrestricted subsidiary, Ocean Rig Investments Inc., of 56,079,533 shares of our common stock from DryShips as described above under "Recent Developments.

In the Redomiciliation, each common share of Ocean Rig (Marshall Islands) that is issued and outstanding immediately prior to the Effective Time will automatically convert by operation of law into one share of common stock of Ocean Rig (Cayman Islands).
Yes, on April 5, 2016, I commented on ORIG newly unrestricted subsidiary that agreed to buy all of DryShips Inc.'s shares in the company for total cash consideration of approximately $49.9 million or $0.89 per share.
What a move! Let's look at the chart from April 5, 2016 to now. Shareholders should recognize the positive effect on the price per share due to the GE recent strategy. ORIG skyrocketed over 300% in only 19 trading days.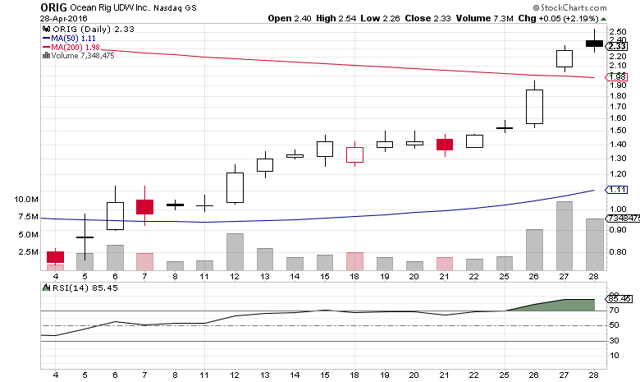 Of course, the "war" has not been won, and will never be! No illusion here. Investing is an ever ending struggle, an endless marathon of passing moments and emotions. Thus, let's pause for an instant, enjoy the victory and salute M. George Economou.
The man has often been vilified by some disgruntled DRYS shareholders, surprisingly not for what he has done against the company and its shareholders, but for what he could do in the future, assuming the worse damaging move.
An excellent example is the recent M. Henrik Alex's article published on April 6, which is a appreciated seeking alpha author that I respect, turning a positive situation to a nightmarish scenario. A few excerpts here:
If history teaches us any lesson in this case, investors should prepare for more ugly self-dealings with George Economou's privately held entities under this scenario as the controlling shareholder's interests won't be aligned with those of outside investors then.

I continue to advise investors to take a very cautious stance towards Ocean Rig and the company's latest actions which might very well serve as a precursor for the company's colorful CEO and chairman, George Economou, to regain full control of Ocean Rig - in fact, he is now just a few more dodges away from this potential outcome. Under this scenario, Ocean Rig would be in substantial danger to replace DryShips as Economou's future playground for his seemingly never-ending slew of self-dealings. If history will be any indication, there's some elevated risk here with this regard.
The stock was 0.77/0.80, when he wrote those words. Yes, I have to recognize that the redomiciliation of the company and the creation of an unrestricted subsidiary are still puzzling elements, well explained by the author aforementioned. But, come on! look at what happened since then.
However, my article is not about a blunt oration of M. George Economou, but about a company that knew well how to use an adverse market to profit through an unobtrusive strategy.
I refuse to be considered as a "bull" because I do not think I have been one. I just explained honestly the reasons why I was buying the stock on its way down, and I was right, period.
As many here probably know already, the offshore drilling industry has suffered its worst cycle ever. Especially, the deepwater drilling that was the main target of a drastic capEx reduction implemented by the big oil operators struggling to cope with a crashing oil price.
ORIG financial stability was suddenly threatened and words of restructuring and bankruptcy started to appear, and again look at what has been written about that recently by Henrik Alex and another good SA author, M. Vladimir Zernov, who wrote on February 3, 2016, "Orig - target price zero", yes, less than three months ago.
Since then,
1 - ORIG purchase a large chunk of the notes 2017 and 2019 at a huge discount;
As of today (March 9, 2016), we have bought $369.0 million of our 7.25% Senior Unsecured Notes due in 2019 and $340.3 million of our 6.5% Senior Secured Notes due in 2017.
The remaining is $131 million of the 7.25% Senior Unsecured Notes due in 2019 and $459.7 million of the 6.5% Senior Secured Notes due in 2017.
A total of $590.7 million left that can be acquired at a discount of 45%-55% discount.
Using an equity offering on June 2015:
Offering of 28,571,428 shares of its common stock, par value

$0.01 per share, at a price of $7.00 per share. The offering is expected to close on June 8, 2015. As part of the offering, George Economou, our Chairman, President and Chief Executive Officer, is purchasing $10 million, or 1,428,571 shares...
Strange that no one is referring to this "expensive" purchase made by GE?
2 - Pushed back the delivery of the three newbuild Drillship reducing CapEx in 2016-2017
In addition, we have contracts to construct three seventh generation drilling units at a major shipyard in Korea, the Ocean Rig Santorini, the Ocean Rig Crete and the Ocean Rig Amorgos. These newbuilding's are scheduled for delivery in 2017, 2018 and 2019, respectively and we are currently in discussions with the shipyard to reschedule our newbuilding construction program. The estimated remaining total construction payments for these drilling units amounted to approximately $1.8 billion in aggregate as of December 31, 2015.
3 - Continues to hoard cash from positive cash flow from operations.
4 - And recently through its unrestricted subsidiary again, bought the UDW Drillship Cerrado (2011) for $65 million, which has been renamed the OR Paros.
Conclusion: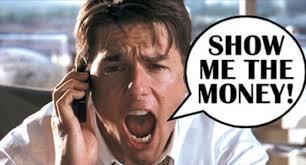 Like Jerry Maguire would say: "Show me the money!" and ORIG delivered, so far, period. Yes, debt is still a concern; yes, tendering is still a concern; yes, M. George Economou is still a concern.
However, I do not believe that the stock price can continue this recovery without a healthy retracement. Using simple technical analysis tools, we can definitely see that ORIG is now "strongly overbought" with an RSI over 85! Which is a record.
I believe, it is time to take some profit, and hold only a part of your holdings for the re-test of $2-$1.98, and eventually the $1.40's area (less probable). At which point, it would be wise to accumulate again.
The paramount indicator is still the oil price! Keep a watchful eye on it. As soon as the positive momentum shows signs of fading, ORIG will slide and all the others with it. This is how the market fluctuates, better use it to profit, and cease to be a victim tormented by greed.
Note: Do not forget to be one of my followers on ORIG and get updated on the most recent ORIG news (contracts, sales and earnings results).
Disclosure: I/we have no positions in any stocks mentioned, but may initiate a long position in ORIG over the next 72 hours.
I wrote this article myself, and it expresses my own opinions. I am not receiving compensation for it (other than from Seeking Alpha). I have no business relationship with any company whose stock is mentioned in this article.
Additional disclosure: I am trading ORIG frequently and may start again a long-term position depending on the situation and oil prices.