As of midday trading on Friday, Biotech is taking it on the chin and is down over two percent on the day at the time of this submission and was down 3.5% earlier in the day. A big catalyst to this downturn is that biotech stalwart Gilead Sciences (NASDAQ:GILD) missed expectations in its quarterly results for the first time since rolling out its blockbuster hepatitis C franchise in the first quarter of 2014. Now that a good portion of the sickest patients have been cured, sales are starting to plateau and even fall off in the first established markets such as the United States.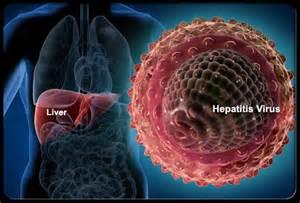 The company may now be forced to make a significant acquisition. In the long run, the miss might end up being a good thing as analysts and major investors have been calling for the company to go do some bargain shopping after the recent bear market and establish a franchise outside is core HCV and HIV focus areas. More on that Monday.
The sell-off today is understandable due to the disappointment, but I added a few shares at the $89 level as I believe the company's $15 billion in annual free cash flow gives it lots of options to enhance shareholder value. More on that as I said in a piece Monday. There seems to be some program selling going on in the space today as well as Amgen (NASDAQ:AMGN) and Celgene (NASDAQ:CELG) are also selling off even as they delivered good quarterly results and were going up before the headwind from Gilead seems to be taking the entire sector down today. This is a good opportunity to add a few shares in those large cap "core" names if you do not already have full positions.
It is also a good time to incrementally add during days like these to some attractive small and mid caps, particularly those that have upcoming catalysts that could trigger some capital appreciation. As I noted in today's Biotech Forum Daily Digest post, M&A activity seems to be picking up markedly recently in this space. AbbVie (NYSE:ABBV) spent some $6 billion yesterday to pick up privately held Stemcentrx. Medivation (NASDAQ:MDVN) also seems on the verge of igniting a bidding war that could see being acquired for north of $10 billion.
Given that "animal spirits" seem to be coming back into the M&A market within the biotech sector, I offer up two firms that are attractive as stand-alone entities but where I could see M&A chatter pick up in May and quite possibility one or both will be acquired by the end of summer.
The first of which is Ionis Pharmaceuticals (NASDAQ:IONS), which was previously known as Isis Pharmaceuticals but had to change its name for obvious reasons. If Medivation does end up getting acquired, expect buyout speculation to pick up in this name for a couple of reasons. First it is one of the few biotech companies in the $5 billion to $10 billion market capitalization range, making a desirable acquisition size as it is more than a "minnow" and less than a "whale".
Ionis also has a couple of products on the market already even if it is not yet profitable. The company markets KYNAMRO for the treatment of homozygous familial hypercholesterolemia, and Alicaforsen for ulcerative colitis and pouchitis. More importantly it is has collaboration deals with several major drug giants including Biogen (NASDAQ:BIIB) and GlaxoSmithKline (NYSE:GSK). Its pipeline is diverse and extensive with more than a dozen Phase II and III trials ongoing although one Phase III was recently put on a clinical hold pending data from developmental partner GlaxoSmithKline.
The stock is one of the few in the biotech sector currently up in trading today and goes for just over $41 a share. According to TipRanks, the average price target on IONS is $80.00 a share.
The other name that I think you will hear a lot of buyout chatter about in May is Relypsa (NASDAQ:RLYP) which already has had many rumors that is numerous suitors are interested. I recently documented these reports and why I thought Relypsa made sense as a standalone investment even though I thought it was likely it would bought out with a substantial premium like its soon to be competitor in the hyperkalemia market ZS Pharma (NASDAQ:ZSPH).
The company whole sole real asset was ZS-9 for the treatment of hyperkalemia was purchased by heavyweight AstraZeneca (NYSE:AZN) for $2.7 billion in November of 2015. I believe the reason that little has come of the myriad buyout rumors around Relypsa so far is both the company and its possible suitors are waiting on ZS-9 PDUFA date in late May to see what leverage each side actually has.
If ZS-9 is approved with no label restrictions obviously that would put Relypsa in the weakest negotiating position. If the FDA pushes back the date a few months to wait for additional safety data this summer or issues a label on ZS-9, the company's position will be enhanced with potential suitors.
My personal take is that ZS-9 will the prominent player in the smaller Acute hyperkalemia market due to its faster action. Veltassa from Relypsa will be dominant in the larger Chronic market as it is better for patients with hypertension and/or periphery edema, a good portion of the hyperkalemia population.
Both drugs should command most of the ~$2 billion annual market between them and given the price AstraZeneca paid for ZS Pharma, Relypsa looks very cheap at under a $800 million market capitalization with over $200 million on the balance sheet. The PDUFA decision should provide clarification and emphasis for a getting a deal done in my view.
Note: To get the latest on my views on both the biotech sector as well as specific stocks within this lucrative, but volatile part of the market as soon as they are published, just click on my profile and hit the big orange "follow" button and choose the real-time alerts option.
Disclosure: I am/we are long AMGN, BIIB, CELG, GILD, IONS, RLYP.
I wrote this article myself, and it expresses my own opinions. I am not receiving compensation for it (other than from Seeking Alpha). I have no business relationship with any company whose stock is mentioned in this article.