Exxon Mobil (NYSE:XOM), the world's biggest publicly listed energy company, has recently released its quarterly results in which its profits plunged to its lowest level since 1999. This may seem like a big disappointment, but for astute energy investors, there was nothing surprising about the company's first quarter performance.
Earnings recap
The Irving, Texas-based oil producer reported 28% drop in revenues from the same quarter last year to $48.71 billion while profits fell 63% to $1.81 billion, or $0.43 per share. That was better than analysts' consensus estimate of a profit of $0.31 per share from revenues of $48.14 billion, as per data from Thomson Reuters.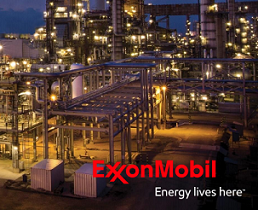 Exxon Mobil's upstream, or exploration and production business, swung from a profit of $2.86 billion to a loss of $76 million, thanks to the US upstream segment whose losses ballooned 16-times to $832 million. The company's international upstream business saw earnings drop from $2.9 billion last year to just $756 million. The drop was led largely by soft crude oil and natural gas prices which were down by almost $18 a barrel and $2.25 per thousand cubic feet respectively. The company's production, however, climbed 1.8% from last year to more than 4.3 million barrels of oil equivalents per day.
Profits at the downstream or refining business dropped 45.7% from a year earlier to $906 million as refining margins came under pressure due to soft distilled demand and strong levels of inventory. The chemicals business, however, saw earnings climb 38% to $1.36 billion. The growth was attributed to strong commodities margins in Europe and Asia, increase in global sales volumes and lower expenses.
Exxon Mobil spent $5.1 billion as capital expenditure in the first quarter, down 33% from a year earlier. The company also spent $3.1 billion on dividends and $726 million on buybacks.
Review
Overall, Exxon Mobil's results were better than my expectations. As I wrote previously, the current quarter was always going to be one of the toughest for Exxon Mobil. The weakness in commodity prices, with WTI crude oil dropping to 13-year lows and natural gas falling to 17-year lows in the first quarter, was expected to push Exxon Mobil's upstream earnings into the red. The refining business was expected to offset the negative impact of weak upstream earnings, but this unit was also projected to struggle with soft demand and high inventory levels. That's pretty much what happened with the upstream and downstream segments.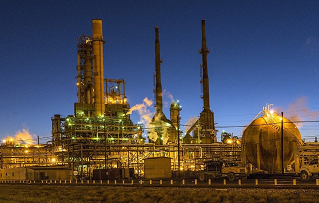 However, there were two notable surprises. First, the chemical earnings turned out to be the bright spot. In fact, the chemical profits were significantly greater than upstream or downstream segments - that rarely ever happens. Second, the company's capital spending was just $5.1 billion. At this run rate, it could end up spending around $20.4 billion this year. That's lower than the company's guidance of $23.2 billion, down 25% from 2015. This sets up Exxon Mobil well to achieve greater capital savings than it initially planned.
Furthermore, Exxon Mobil could come back strongly in the second quarter, with better performance from the upstream business, thanks to a rebound in oil prices. April has turned out to be the best month for WTI oil futures over the last one year, with US benchmark gaining 20% in this period, and could be heading towards $50s. Demand for oil continues to grow, according to Exxon Mobil, at a faster pace as compared to what we've seen in the prior 10 years. The demand for gas has also been climbing, with growing demand from power plants. The build out of LNG capacity will also help. Meanwhile, on the supply side, we are seeing increasing signs of declining output from major oil producing nations. US production, according to most recent estimates, dropped to less than 9 million barrels a day after peaking at 9.7 million barrels a day in April. Saudi Arabia, the biggest OPEC producer, has also kept its output to less than 10.57 million barrels a day since last July. Russia, the leading non-OPEC producer, has been holding its production steady at 10.9 million barrels a day since January.
The improvement in demand-supply fundamentals should have a positive impact on oil prices, right? When a question like this was put before Jeff Woodbury, Exxon Mobil's vice president of investor relations and secretary, I thought he would paint a rosy outlook around oil prices which could give investors some idea around the company's recovery.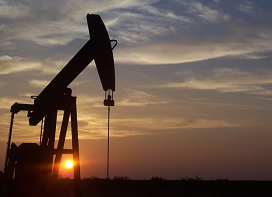 Instead, Woodbury said that Exxon Mobil is a price taker. "We are not counting on price growth, what we are focused on is really maintaining a focus on the things that we control in order to create margin", Woodbury said. Although Woodbury saw improvement in oil demand, the market remains oversupplied by roughly 1.5 million barrels a day. The supply situation could improve in the second half due to seasonal factors, but things could turn bad again in the first half of 2017, Woodbury warned.
However, he reminded investors that Exxon Mobil comes with "a long history of prudently managing our capital structure and financial capacity through numerous commodity cycles and fully expect to manage through this one under those same prudent financial principles."
In other words, the management is saying that the oil prices may or may not recover in the short term, but what's important is that investors should continue to trust Exxon Mobil's management.
I believe this is essentially the core of what investment in Exxon Mobil is all about. You buy this stock because of the company's ability to withstand the commodity cycles. And this was evident in the first quarter performance. At a time when oil prices fell to their lowest level in the ongoing cycle and Exxon Mobil ended up losing money in its core, upstream business, while the refining business, which typically performs well in a weak oil price environment and acts as a natural hedge in the downturn, also struggled, the company still ended the quarter with better than expected profits.
This shows that Exxon Mobil can remain profitable in what could turn out to be the bottom of the cycle - a sign of a company built to last. The commodity prices are heading in the right direction, but if they retreat, then investors should continue to show faith in Exxon Mobil's ability to navigate through the downturn. This, I believe, was the number one takeaway from the first quarter results.
Disclosure: I/we have no positions in any stocks mentioned, and no plans to initiate any positions within the next 72 hours.
I wrote this article myself, and it expresses my own opinions. I am not receiving compensation for it (other than from Seeking Alpha). I have no business relationship with any company whose stock is mentioned in this article.