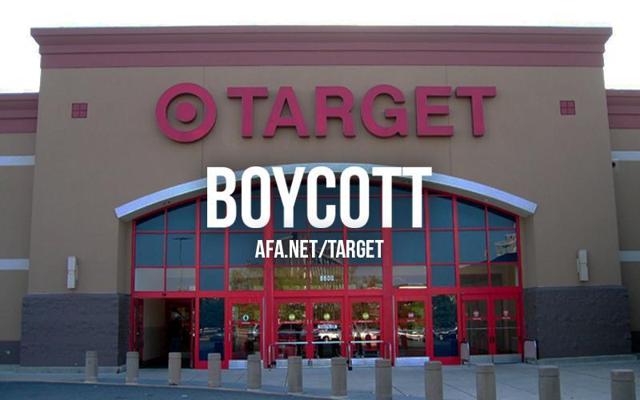 I think Target's (NYSE:TGT) bathroom policy is a serious mistake from a business standpoint. The policy is scaring away customers, which is likely to lead to sales declines and a falling stock price. Target recently went public with its bathroom policy which states:
"In our stores, we demonstrate our commitment to an inclusive experience in many ways. Most relevant for the conversations currently underway, we welcome transgender team members and guests to use the restroom or fitting room facility that corresponds with their gender identity."
The reaction to the policy has been negative. Over 1 million people and growing have signed a petition to boycott Target stores on the American Family Association [AFA] website.
The bottom line for those who oppose the policy is not about discrimination or hate against transgender people. It is about the safety of women and children. It is also about the loss of dignity and privacy that women and children expect when they enter a bathroom.
The idea is that the policy will be exploited by those who have ill intentions. If a man says that he identifies as a woman, then he can enter the woman's bathroom even when women and girls are present. The fears among those who oppose the policy stem from the potential problem of predators entering the women's bathroom. It is not a fear or discrimination of transgender people.
Everyone wants to feel safe and secure in a public restroom and this policy is causing people to feel uneasy, especially those most vulnerable to predators - women and children.
This fear has led many to publicly oppose Target's bathroom policy on social media sites. Just search 'cut target card' or 'target boycott' in the search box on Facebook (NASDAQ:FB) and Twitter (NYSE:TWTR) and you'll see numerous posts that are against the company's bathroom policy.
Target's intention of being inclusive and welcoming to everyone is having the opposite effect of driving away many of its customers who no longer feel safe or comfortable with the bathroom policy in place. If a woman gets out of her stall and sees a man washing his hands in the women's bathroom - that's got to make her feel uncomfortable. Yes, that concept is what will drive many customers away in my opinion.
There are likely to be more than the 1 million that have signed the petition to boycott Target that will not shop there. First of all, the 1 million that signed doesn't represent 1 million people - it is more likely to represent 1 million families. With the average number of people per household at 2.54, the amount of customers represented as signed could be 2.54 million. Now I realize that more than one family member might be signing the petition, but I am just providing a perspective. There are likely to be others who won't bother signing the petition, but who will still boycott Target because they don't like the bathroom policy.
News travels quickly with social media and many have strong opinions against the policy for personal safety/privacy reasons. This is likely to have a ripple effect that will lead to sales declines for Target.
Target's comp store sales increases were 1.9% for each of the past two quarters. Those are gains, but not large gains. With a large boycott spreading on social media among people with strong opinions against the bathroom policy, I think Target is likely to see a decline in year-over-year comp store sales.
Since Target announced the policy late in the quarter on April 19, comp store sales could be impacted slightly for Q1. The larger impact is likely to be experienced in Q2 which begins in May. I would expect comp stores sales to possibly turn negative for Q2 as a result of the boycotting.
I also think that there will be shareholders that will sell Target's stock if they strongly oppose the bathroom policy. There are likely to be others that will sell the stock if the company misses its revenue and earnings estimates.
The consensus earnings per share estimates that were increased for FY17 over the past few months are likely to be lowered as sales and earnings decline from boycotting customers. The combination of lowered estimates and slower sales is likely to lead to a significant drop in the stock.
Customers who boycott Target will change their shopping habits and take their business to other companies such as Wal-Mart (NYSE:WMT). Therefore, the boycott of Target could be a 'buycott' for Walmart. Walmart could get a boost in sales from Target customers making the switch.
It could take a while for Target to gain back those customers even if the company changes its policy. So far, Target is sticking by its policy. When customer's perceptions of safety, dignity, and privacy are diminished from the policy, it is likely to keep customers away.
One example of a customer's perception of safety being diminished is in the Chipotle Mexican Grill (NYSE:CMG) case. Chipotle's stock has been falling since August 2015 after reports of employees and customers getting sick from E.coli, the norovirus, and salmonella. Although this example is different than a bathroom policy, it is still relevant to Target because it represents customers' perception of safety.
Chipotle's stock dropped over 40% from its peak last year. I don't know if Target's stock will drop by the same amount. Ultimately, it depends on the degree to which sales decline. In Chipotle's case, comp store sales declined by a large 29.7% in Q1. That shows that customers are going elsewhere. Something similar could happen to Target.
I'm curious to hear from the readers. Share your thoughts in the comment section if you agree or disagree that the bathroom policy will hurt Target.
Disclosure: I am/we are long FB.
I wrote this article myself, and it expresses my own opinions. I am not receiving compensation for it (other than from Seeking Alpha). I have no business relationship with any company whose stock is mentioned in this article.
Additional disclosure: If you like my analysis, click on FOLLOW at the top of the article near my name. That will allow my articles to display on your homepage as they are published.