The Chinese markets are volitile, wild swings from irrational exuberance to panic in these multi-billion dollar exchanges can put the global economy at risk.
We all remember the recent troubles in the Shanghai Stock Exchange in 2015 and the ripple effects it had. It is starting to look like we may see a similar large correction in Chinese commodity futures and resource sector equities - this could hurt investors around the globe.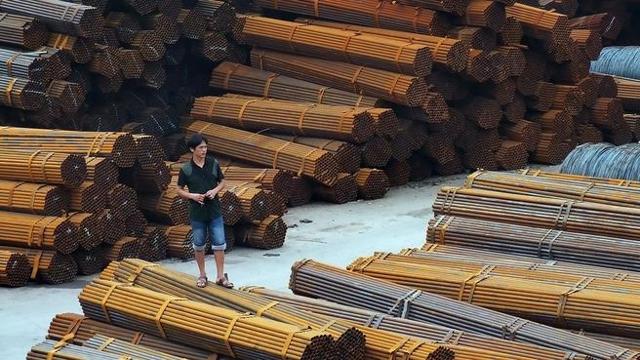 I like to focus on the precious metal side of things when it comes to commodities - the recent froth here is obvious. Many silver and diversified resource miners have doubled in 2016 alone: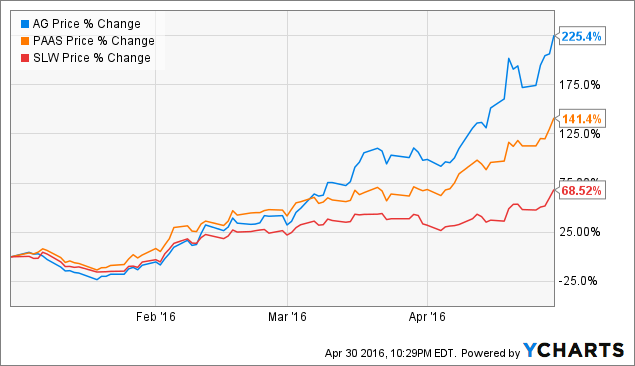 It is becoming clear that Chinese speculation may be the source of this commodity rally. In the Chinese equities markets the best performers are also in the commodity sector; Tata Steel (OTC:TATLY), Fortescue Metals Group (NASDAQ:FGM), and Posco (NYSE:PKX).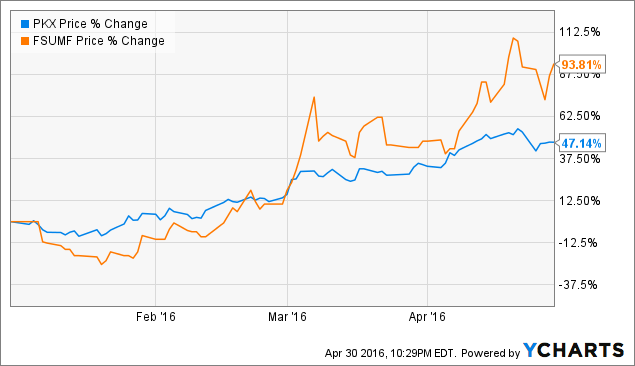 The Futures:
But before we look any more at equities, lets first explore the root cause of the rally; commodites futures.
By late April, daily trading volumes of five major futures contracts in steel and coking coal-essentially bets on an extended building boom-grew fivefold from a year prior. On April 21, when steel-rebar futures hit a year-to-date peak return of 53%, 225 million tons changed hands on paper, greater than China's entire 2014 output of 215 million tons. On the same day, turnover of this futures contract alone reached 606 billion yuan ($93.5 billion), bigger than the combined transaction value of China's two stock markets.
I believe this speculation has been caused by two main factors; primarily, investors who believe the Chinese government is willing to prop up its housing market indefinitely - a vote of confidence in government intervention - and a weakening dollar.
A weakening dollar causes commodities to rally because commodities are typically traded in dollars. Dollar weakening may be caused by a strengthening U.S economy. A strong U.S economy imports goods and exports dollars - making them cheaper. Atlanta Fed GDP numbers have been revised upwards to 2.3% for the second quarter.
The Fundamentals
Despite the dollar weakening, fundamentals still do not justify this rally. For example, Chinese steel production has been drastically over capacity for many years - but, there is a catch. If production is cut it would result in the loss of millions of jobs and do serious harm to the economy. The Chinese government probably won't let that happen and investors know it. They expect the government to continue production and keep the gravy train running indefinitely. This optimism may be affecting the prices of many other commodities.
This is pure speculation, and speculation is inherently unsustainable when fundamentals are painting a completely different picture.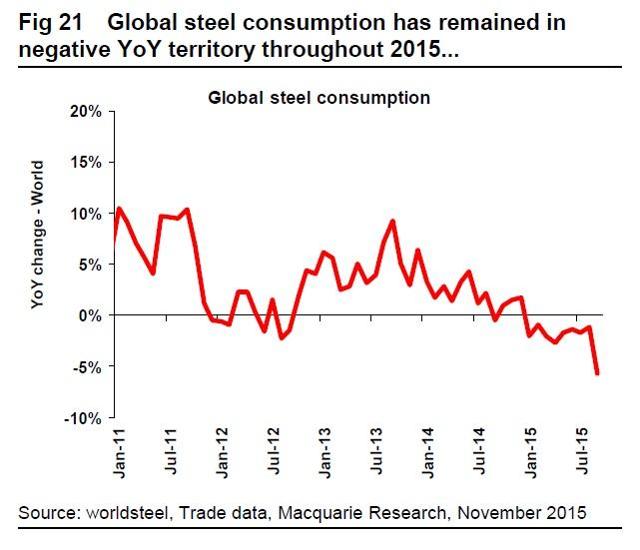 What Comes Next?
This time the Chinese government is trying to stop the problem before it grows bigger - actions that could lead to a major correction in commodity prices.
As I mentioned earlier, Chinese markets are volatile. This is because, unlike in the west, the vast majority of Chinese trading and investment is done by the retail market. Retail traders are often unsophisticated, take greater risks and are less aware of the fundamental condition of the products they are trading. The Chinese government is clamping down, increasing margin requirements and forcing brokers to report their most active clients.
These efforts by the Chinese government may lead to a correction in prices in the near future.
Conclusion
1. The rally is not based on fundamentals, but rather speculation.
2. I do not see any near term fundamental catalyst to justify the speculation.
3. The Chinese government is attempting to limit the amount of investors who can put money into these commodities.
The result of this will probably be a correction in commodity prices. That is because when you restrict the speculators, supply and demand decides the price. In this case, the fundamentals are not good as many of these commodities are already in surplus.
Everywhere you look, the Chinese government is propping up artificial markets and stimulating mal-investment. It is unclear how long this will last, but I don't think it will last forever. The last 3 months have seen a massive commodity rally - I don't think this rally will go much longer.
Follow Gold bug by clicking on the icon next to my name.
Disclosure: I/we have no positions in any stocks mentioned, and no plans to initiate any positions within the next 72 hours.
I wrote this article myself, and it expresses my own opinions. I am not receiving compensation for it (other than from Seeking Alpha). I have no business relationship with any company whose stock is mentioned in this article.