Following my article covering the Delta Air Lines (NYSE:DAL) CSeries order, I have received various questions regarding the difference between Bombardier's Class A (OTCQX:BDRAF) and Class B (OTCQX:BDRBF) shares. In this article I will have a look at the differences in voting rights, prices, dividend and volume.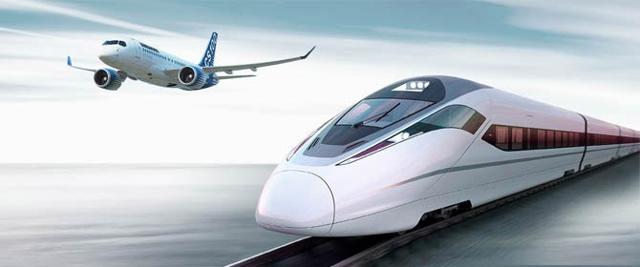 Voting rights
One of the main differences between the Class A and Class B shares are the number of voting rights. Class A shares have 10 voting rights, while Class B shares have 1 voting right. For people or institutions that do want to have some leverage the voting rights of course are indeed important. In that case Class A shares are preferred, but this really works out if the investing party own a big number of shares.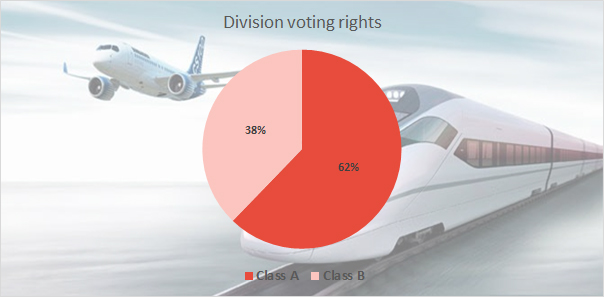 Figure 1: Division voting rights per class (Source: www.AeroAnanlysis.net)
As can be seen from Figure 1, Class B shares have about 40% of the voting rights. The Class A shares basically are an easy and cheaper way to acquire voting rights. What the voting right is worth to an investor can be questioned, certainly considering the fact that over 50% of the voting rights are owned by the Bombardier family.
Price and Performance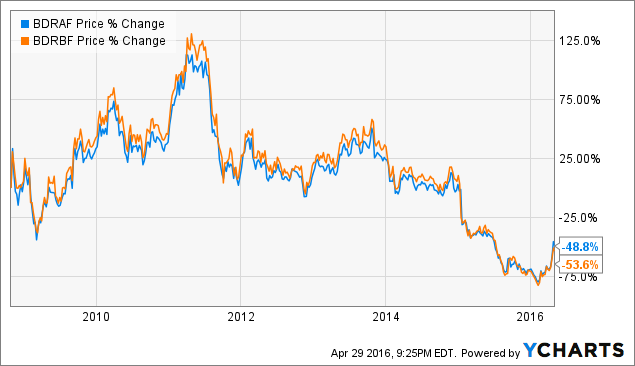 The YChart shows that the Class A share prices have declined 48.8% over the past 10 years, while the Class B shares declined by 53.6%. The Class A shares lost 13.7% of their value over the past years, while the Class B shares lost 25.7%. At current prices the Class B shares are $0.27 cheaper, this means that with the same money you could get 18% more Class B shares than Class A shares.
Dividend
Class B shares used to have a $0.1016 annual dividend, compared to the $0.10 annual dividend for the Class A shares. Although dividends have been suspended, I think the higher dividends on Class B shares are much more appealing to investors than voting rights that are close to meaningless given the >50% voting rights the Bombardier family has.
Volume and volatility
One important thing is the volume. As Class A shares are more focused on voting rights, they are traded on low volumes. This results in a higher volatility, making the Class B shares preferred.
Conclusion
The Class A shares have more voting rights, but with one party owning over 50% of the voting rights this is not worth anything.
Class A shares have sold off less sharply, which is to be expected as these shares are owned by parties that consider voting rights important.
The Class B offer lower prices and higher volumes (meaning lower volatility) which for me already would be a reason to go for the Class B shares. Additionally, (once re-instated), Class B shares tend to have a higher dividend.
In the end, however, I think what matters most is whether you intend to invest in Bombardier for the short term or for the long or short term. Long term investors might enjoy the performance of the Class A shares. For most investors I think the slightly lower share prices and higher volume of Class B shares are more appealing.
If you would like to receive updates for my upcoming writings, please click the "Follow" text at the top of this page next to my profile.
Disclosure: I am/we are long DAL, BA.
I wrote this article myself, and it expresses my own opinions. I am not receiving compensation for it (other than from Seeking Alpha). I have no business relationship with any company whose stock is mentioned in this article.
Editor's Note: This article discusses one or more securities that do not trade on a major U.S. exchange. Please be aware of the risks associated with these stocks.