Intel (NASDAQ:INTC) has recently given us a lot to chew on and digest: first quarter earnings, restructuring, strategies, product deaths, and revised guidance.
This article will discuss each major segment of Intel.
In their statements Intel describes the basis of their guidance. Focus in this article will be on the areas that will likely be different than what Intel is expecting. This will be a big picture look.
With its dips and climbs Intel stock is acting like a real roller coaster.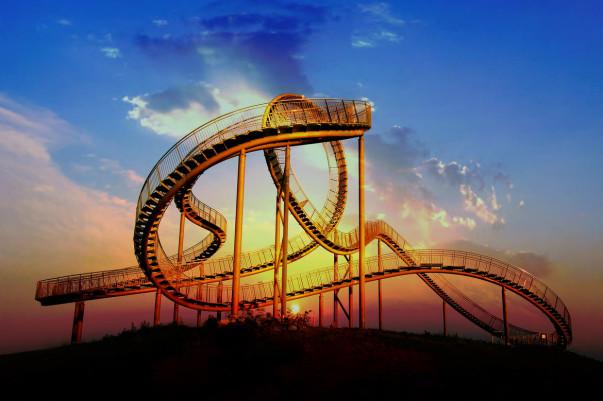 Let's jump right in.
PC (vast majority of Client Computing Group)
Growth areas in PCs are 2-in-1s and gaming PCs. Also the light and thin laptops are growing along with set top boxes. These growth areas are nice but not enough to turn PC sales into a positive growth area. High-single digit declines in PC sales are expected by Intel's CFO. Intel has consistently under estimated PC sales declines. I think PC sales will decline more than high single digits. The CEO went so far as to defend their poor track record of estimating PC sales declines to say that Intel's PC sales estimates are lower than industry estimates (maybe Gartner and IDC?).
Intel must make strong progress toward Pocket PCs. These devices could become a future growth area for Intel. Pocket PCs must be able to multi-task complex programs. They must dock wirelessly to keyboards and larger multiple screens. Pocket PCs also will be used as phones. To accomplish these necessary features Intel must integrate 5G technology into a 10 nm processor along with memory. Reaching a Pocket PC with 5G integrated into the silicon will take several years. If Intel misses this opportunity (someone will do this... ARM?), the future of Intel as we know it will be uncertain.
Intel's CEO after providing a nice explanation for the head of IoT leaving explained curtly that Kirk Skaugan "err . . . ahh . . . err . . .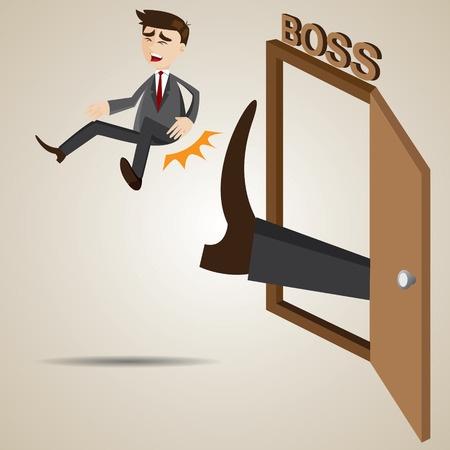 ahh . . . left for other opportunities." That was it. BK's stumbling speak indicates a high level of discomfort. Nothing about what Kirk accomplished. Truth is that Kirk was supposed to keep PC sales flat or rising... and he failed to perform. He had lots of good ideas: wireless docking, now passwords, natural gesture interface (Real Sense), wireless charging. None of these ever took hold. The tech did not advance as promised and the market did not respond to the meager tech that was implemented.
Many of the Intel job cuts are likely in the PC arena, especially outside of gaming and the light/thin applications.
Intel's CFO said that customers are burning off excess inventory. He said this is happening in the first half of 2016 and Intel does not expect burning of inventories in the second half (my words). The reason for excess inventories is lower PC sales. If sales were flat or growing there would be less need to burn off excess inventories. PC sales are continuing to decline and I think excess inventories will continue to drag PC sales.
On the positive side of PC sales, the market is still huge even if it is shrinking. Also the CFO clearly stated several times that lower 14nm costs are helping increase profits from expectations. 2-in-1 and gaming sales are strong. Light and thin is a positive. Sales would be declining double digits if not for these growth areas.
Mobile (small and negative portion of CCG)
Intel says it is reducing losses in this area by at least $800 million. Management hints that the reduction will likely be greater than $800 million. Ceasing work on Sofia and Broxton will help reduce mobile losses.
Mobile is a huge and necessary investment in the future of Intel.
Both the data center growth and PC sales require huge steps forward in mobility. To be effective in the cloud, Intel must have end-to-end expertise from the cloud all the way down to mobile PCs, mobile phones and mobile IoT devices. To be effective in the telcom industry with Network Function Virtualization, mobile expertise is even more critical. PCs are becoming more and more mobile: Pocket PCs.
Without a huge investment in mobile connectivity, Intel would be left behind in the dust.
Intel's leadership in 5G is a great opportunity... if they can deliver. Leadership in accelerating 5G will be huge for Intel connectivity and making all Intel products more mobile. 5G results will take several years.
Intel's CEO emphatically stated that Intel "mobile absolutely continuing to grow."
Will Intel be able to turn around by refocusing and becoming even more mobile as demanded by the general industry direction?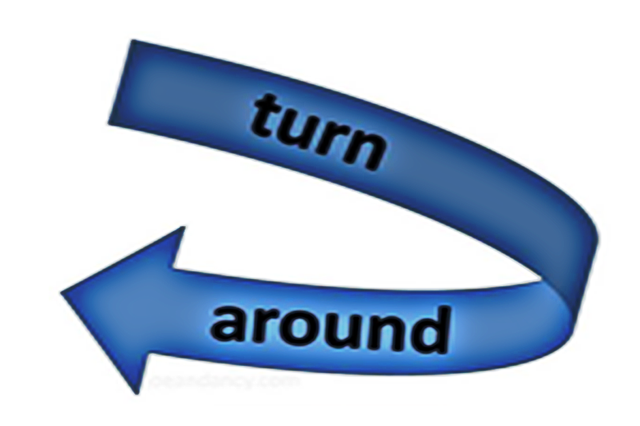 Cloud (the largest growing part of the Data Center Group)
The cloud is still growing but not as fast as the last couple of years. Intel's CFO talked about double-digit growth in DCG. We are likely near the peak in CPU sales for the cloud. The cloud will continue to require more processors. Intel has taken steps to continue making the cloud a growth area by expanding they types of devices it sells into the cloud to include storage and communications. This expansion is helping.
Intel's approach is to provide the best performance from the top to the bottom of the cloud rack. Intel sees this whole rack approach as unique - no other company can provide entire end-to-end solutions in the cloud.
Intel's CFO was careful to explain that the overall decline in DCG Average Selling Price was due to the mix. He explained that ASPs for every segment within the cloud business grew. The overall reduction in ASP was due to desirable growth in networking where the ASP is lower (hundreds of dollars compared to thousands for CPUs). Networking sales in the cloud grew 60% YOY.
Diane Bryant's recent promotion to Executive Vice President highlights the importance of growth in DCG and Diane's success in this area. This appears to put Diane in the top four at Intel (CEO, CFO, President, and Executive Vice President).
Growth areas for cloud: Broadwell products, Xeon+FPGA, OmniPath, Silicon Photonics, 3D XP.
Negatives include niche competition from ARM and Power. I see these as niche products pursued by the industry to fill small niche needs and keep Intel prices under control. If Intel can continue to increase performance and continue to grow the overall data center end-to-end solution approach, then the Intel moat in the data center will continue.
Enterprise Servers (the declining part of the DCG)
This area includes server sales that are declining as more and more companies move to the cloud. Intel's CFO talked about "ongoing softness in enterprise." Intel has consistently underestimated the declines in this area. I think they have once again underestimated the sales decline in traditional servers. Servers are still being sold and they still produce good profits but the sales are declining as companies rely more heavily on the cloud and as they do not need to replace or upgrade their servers due to longer lasting devices and growing use of the cloud for compute heavy tasks.
Intel does not talk much about these declines but investors should watch this area carefully along with declining PC sales. Declines that are greater than anticipated by Intel will negatively affect Intel EPS.
Network Function Virtualization (the biggest opportunity for growth in the DCG)
Not much new news here. Growth into the Tel Comm business has been a hot topic at Intel (less expensive general purpose processors can replace expensive single-purpose ASICs). This lack of news could mean that Intel has some big announcements coming up or it could mean that things are not going as well as anticipated in this area. I will be watching this area closely. The TAM in this area is over $15 billion and Intel currently has less than $5 billion in this arena. Lots of potential here.
Internet of Things
Again not much news here. The CEO did repeat that Intel's focus in IoT is on autonomous vehicles (see below), industrial and retail. 5G is seen as critical to growth in IoT. To me that says that IoT growth to meaningful dollar amounts is still several years away. As if to reinforce this Intel's CEO pointed out that a product win in 2016 will translate to increased sales/profits in 2018. Good growth potential.
Autonomous Vehicles
This is an area where Intel has made lots of investments recently. Drones have been a key part of this strategy. Intel's approach is to take tech developed for one area (drones in this case) and integrate it into other areas. These other areas could be all manner of vehicles. Think cars and trucks for very large quantities. Intel's Real Sense tech is helping Intel enter the autonomous vehicle arena.
On a lighter note, did you see the YouTube video about Google's autonomous bicycle? It's amazing!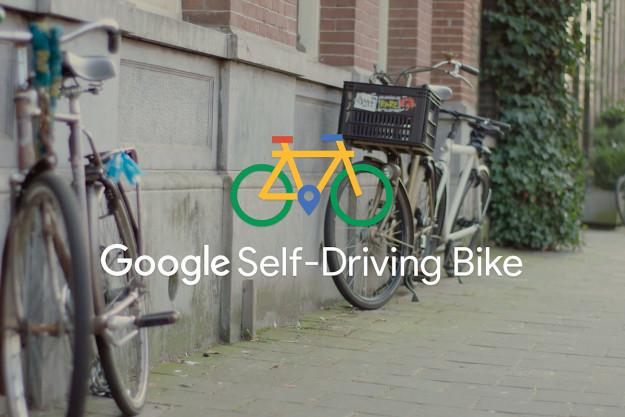 Memory
Last quarter saw a big decline in memory earnings due to Intel investments (3D XPoint and the China 3D NAND plant) and low pricing caused by aggressive pricing by Samsung (Intel did not mention names but Samsung is the low cost leader right now).
The majority of Intel 3D NAND is now going into data center SSDs where Intel enjoys a great reputation for six nines of reliability and for having controllers that maximize the performance associated with using Intel SSD'together with Intel processors.
Sales volumes continue to grow. When Intel becomes a cost leader with 3D NAND from its China plant, Intel profits from memory will grow significantly. Lower pricing of SSDs will result in larger sales to meet growing cloud demand (increase in demand and moving away from spinning disks).
Intel continues to talk about the 3D NAND cost advantage and said that with 3D NAND they will enjoy "more profits even during times like these."
3D XPoint is a great invention but significant sales and profits are most likely not until 2018 due to product development and adoption timing. 3D XPoint requires new and complicated code and integration to make beneficial use of the capabilities of the tech. This takes time.
General
In the Intel earnings report, conference call and other statements Intel provides general information about the basis for their earnings guidance. In recent years Intel stock price has mostly been driven by changes in earnings per share and overall sales volume. Other announcements have an impact on Intel stock price but without earnings and sales growth these announcements of new technology have minor impact on the stock price.
The combination of new technology announcements and earnings/sales growth have a dramatic impact on stock price even if the new technology announcements and the earnings/sales growth are not connected. In 2014 the 25% growth in stock price was due to a combination of earnings/sales growth (due primarily to PC refreshes associated with a Windows OS end of support) and new technology announcements associated with data center, tablets, PC enhancements and mobile SOCs (these areas were actually a drag on profits at the time due to development costs).
According to Intel's recent restructuring announcement:
While making the company more efficient, Intel plans to increase investments in the products and technologies that will fuel revenue growth and drive more profitable mobile and PC businesses. Through this comprehensive initiative, the company plans to increase investments in its data center, IoT, memory and connectivity businesses, as well as growing client segments such as 2-in-1s, gaming and home gateways.
Conclusions Related to Overall Earnings
Intel does a decent job of providing quarterly and annual guidance. Timing of investments in Intel needs to consider when Intel deviates from their guidance. Such deviations from guidance are what drives changes in the stock price (up or down).
Let's look at a few deviations from Intel guidance:
June/July 2014: Intel had to revise upward their guidance due to increases in PC sales due to stronger than anticipated sales due to Microsoft's discontinuance of support for an older version of Windows. Intel stock soared.
March/April 2015: Intel had to revise guidance downward due to lower than anticipated sales of PCs. Intel stock tanked.
March/April 2016: Intel had to lower its guidance again. I see the main reasons as primarily weaker than anticipated sales of PCs and weaker than anticipated sales of traditional servers. Intel stock propped up temporarily by restructuring and workforce reduction announcements.
Intel CFO talks a lot about forecasting. When one forecasts PC and server sales one looks at what has happened in the past and adjusts. What we see happening in PC and server sales has never happened before so adjustments are difficult for accounting types. Intel is making adjustments to adjustments in these areas while they try to remain optimistic. Sales in PCs (other than a few areas) are falling faster than they have historically. This drop will continue as more and more people use their smartphones for day-to-day tasks. Work PCs are lasting longer and benefits associated with new PC purchases are not compelling enough to upgrade in huge numbers. Traditional server sales are dropping as cloud use grows and older servers continue to function at acceptable levels.
The place to watch for impacts to Intel earnings are PC sales and traditional sever sales being weaker than anticipated.
EPS Conclusions
Intel's second quarter earnings will be weaker than anticipated due to lower than anticipated PC sales and lower than anticipated traditional server sales. Other areas impacting Intel guidance will pretty much be as anticipated.
Worse than anticipated declines in PC and traditional server sales will drive EPS and stock lower over the next quarter or two.
Intel stock is headed to $28 or even $25 over the next few months. For more details related to Intel stock direction see my article "Intel to Slump in 2016, Thrive in 2018."
I only have a tiny investment in Intel at this time. I am looking for a good opportunity to invest further. Maybe this summer or fall.
Disclosure: I am/we are long INTC.
I wrote this article myself, and it expresses my own opinions. I am not receiving compensation for it (other than from Seeking Alpha). I have no business relationship with any company whose stock is mentioned in this article.