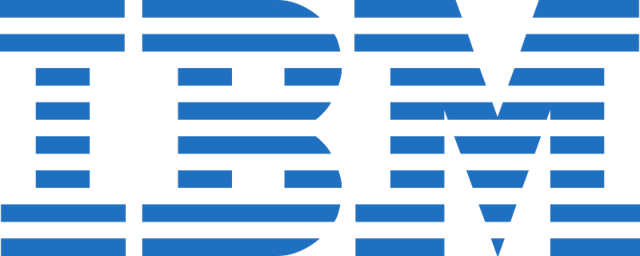 Introduction
International Business Machines' (NYSE:IBM) latest quarterly results has the bears on the prowl once again. OS license and middleware revenues continued their descent for the 16th consecutive quarter, hitting a 14-year low, and net income/FCF did not fare any better. IBM also hit the headlines for its "workforce rebalancing" efforts, which analyst firm Bernstein estimates will affect approximately 14,000 workers globally, and recent decisions to combine certain segments have some investors accusing the firm of pursuing financial engineering to mask its deteriorating revenue streams.
However, I believe the market sentiment is overly bearish and too focused on speculative branded middleware projections; IBM's latest stumblings certainly do not signal that it's time to sound the death knell. On the other hand, company management has not exactly inspired investor confidence either. IBM might have a case of the "great company, bad stock" syndrome right now.
That being said, IBM, along with Red Hat (NYSE:RHT) and Oracle (NYSE:ORCL), is still a market leader in the middleware software field. Additionally, there is huge potential from its ongoing projects, such as Watson, Cloud, and Blockchain, that the company needs to unlock to restore investor confidence. If IBM can successfully complete this next technological transition (hardware -> software -> cognitive cloudware), patient investors will be rewarded; in the meanwhile, do not expect bearish pressure to let up anytime soon.
The Downside
As I've mentioned, IBM's financials do not inspire much confidence, and quarter after quarter, management continues to disappoint. For Q1 2016, earnings per share and profit margins tanked despite a $1.2 billion tax refund check from Uncle Sam.
Profitability Change (QoQ)
| | |
| --- | --- |
| Return on Equity | -6.10% |
| Return on Assets | -3.41% |
| Gross Profit Margin | -13.92% |
| Operating Profit Margin | -125.93% |
| Net Profit Margin | -87.69% |
The slow deterioration of the company's revenue streams in branded middleware and OS licenses continued, and analysts worry that this stagnation will begin to affect the margins of said revenue streams. Middleware is arguably IBM's most important and most profitable segment right now, with an EBITDA margin of ~50%, so the increasing probability that the segment's profitability will begin to suffer has put significant downside pressure on the stock. IBM's decision to focus on the cloud SaaS subscription model as opposed to perpetual licensing agreements has investors particularly worried. In recent years, management decisions to offload certain assets and businesses, such as the decision to sell the x86 server business to Lenovo (OTCPK:LNVGY, OTCPK:LNVGF) in 2014, have also discouraged some investors.
Growth Rate Change
| | |
| --- | --- |
| Revenue (Trailing 12 months) | -10.33% |
| Net Income (QoQ) | -45.12% |
| Earnings per Share (QoQ) | -117.25% |
Its valuation metrics reveal that IBM may be slightly discounted compared to its peers, in anticipation of further decline. The company has recently increased its dividend to $1.40, but this has only further concerned investors who are worried it should be using earnings towards R/D, capital investment, etc. rather than appeasing shareholders.
Valuation (*Updated as of April 30th, 2016)
| | |
| --- | --- |
| P/E Ratio (Trailing 12 months) | 11.07 |
| P/CF Ratio (Trailing 12 months) | 9.64 |
| P/BV Ratio (Trailing 12 months) | 9.38 |
| Dividend Yield | 3.56% |
| Dividend Payout per Share (% of EPS) | 39.29% |
The Upside
Despite the disappointing financial results as of late, IBM is certainly not in dire straits and there is no need to panic. It is important to remember these points when analysing the company's financials:
Quarterly earnings are highly cyclical as with most of the IT Services industry; annual/long-term trends are more important. Ultimately, the entire IT industry (hardware and software) has been suffering as global economic conditions stagnate and as the industry matures and evolves to meet the new demand for cognitive solutions, cloud services, etc.
IBM is still highly effective compared to its peers, with a return on equity of ~95% compared to the industry average of 52%.
IBM may be highly leveraged, but it has been for most of its history. With an interest coverage ratio of 6.78x and a quick ratio of 1.33x, the company will be able to comfortably settle its debts over the long term.
Strategic Positioning
Most importantly, I believe IBM has actually made intelligent moves in positioning itself in various segments and leading the way in new technologies and key trends in the IT Services field. For example, with regard to middleware licensing, I believe IBM's focus on the SaaS subscription model is the right move, especially for the following reasons:
Less cyclical revenue stream
Constant, long-term relationship with clients
Limited commitment, flexibility for clients
Ultimately, the move will likely have little net effect on revenues, as clients will continue to maintain long-term contracts with the company. However, the market is pricing in not only disproportionately large decreases in revenues attributed to this shift, but also margins, which is entirely misguided. IBM's portfolio of middleware products are such that the company will remain a major vendor even if SaaS subscription fears come to fruition. Additionally, its strategic positioning in other segments, such as Outsourcing and Analytics, will benefit earnings/shareholders in the long run as the company restructures low-margin contracts for higher-margin ones.
Technological Advancements
Putting aside the strategic restructuring moves, the most important element of any tech company is, arguably... the technology that it has coming down the pipeline. In this regard, IBM is light years ahead of its peers, having already launched Watson and its cognitive APIs and the Cloud Marketplace, which includes a cornucopia of analytic cloudware for infrastructure, business, etc. The company's advantage in advanced analytics is especially promising as more and more businesses turn to data mining, behavioural marketing, etc.
Global data volume is expected to increase by 29 times over to 35 zettabytes in the next ten years, according to research firm IDC. With enterprises needing a way to manage and mine potentially valuable information from this huge source of data, advanced data analytics will witness increased adoption. IBM has built the world's leading analytics practice. With more than 550 analytics patents, and several acquisitions, the firm has extended its capabilities beyond any other player in the market. IBM expects analytics solutions to contribute a mammoth $18 billion to its revenue by 2017, providing a significant boost to both its middleware software and services offering.

- Trefis
Just recently, IBM also announced the first secure full-scale cloud blockchain service, a development that I have been particularly interested in. The fintech sector has been abuzz about blockchain for months, but institutions have been reluctant to fully embrace the technology beyond speculative research due to concerns about security, compliance with federal regulations, auditability, etc. IBM is the only company thus far to have developed and released a production-scale operating environment for the blockchain network in compliance with industry standards, such as Federal Information Processing Standards (FIPS 140-2) and Evaluation Assurance Levels (EAL), which is critical for acceptance and use in government, financial services and healthcare. Working with BNY Mellon (NYSE:BK), IBM is asserting itself as a leader in this fintech revolution.
Conclusion
Contrary to popular opinion, IBM's "21st Century Transition" is not failing. The company may be suffering to restructure fast enough for "quarterly shareholders", but ultimately, it has positioned itself well in important segments for the future. Additionally, its continuing developments in the cognitive, analytic cloud computing environments and other technologies (Cloud, IoT, Watson, and Blockchain) are very promising. Probably the most significant pressure on IBM's stock and investor confidence is not the failing quarterly revenues, but trying to understand the company's rapidly evolving portfolio of products. Since its inception in 1911, IBM has been a game changer in the field of computer science - in the 20th century, it ushered in a hardware revolution with the concept of a personal computer, and decades later, underwent an arduous and painful transition to software development. Now, the landscape is once again shifting, far more rapidly than ever before. That is why my advice is, stick with IBM. It will be worth it in the end.
Disclosure: I/we have no positions in any stocks mentioned, and no plans to initiate any positions within the next 72 hours.
I wrote this article myself, and it expresses my own opinions. I am not receiving compensation for it (other than from Seeking Alpha). I have no business relationship with any company whose stock is mentioned in this article.