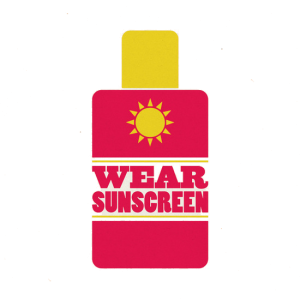 Wear sunscreen has already been dispensed as advise, so we will settle for second best: take profits.
Resource Sector Digest
(Vol. 34 - May 2, 2016)
Brought to you reliably as every week by Itinerant and The Investment Doctor.
Regular readers know the drill, for all others here is what awaits below. We shall:
set the scene;
highlight actionable ideas;
comment on news releases; and
link to relevant articles.
And right now is a good moment to pause and consider our cordial invitation to join Itinerant Musings for exclusive access to actionable research on mining and energy stocks.
In case you missed out on previous editions of this newsletter, simply click here, here, or here to catch up.
Setting The Scene
Resource sector investors are finding themselves in a luxury conundrum they have not been able to enjoy for quite a few years. Mining stocks have rallied hard since the start of the year, and all of a sudden it's time to take a hard look and decide whether to take profits off the table, or let positions run a bit further.
One will find all kinds of analyses when scouring various sources on the internet pointing to this fundamental factor or that, predicting a move up from here or down. It's natural to give preferential attention to the voices predicting further gains, and it's times like now that bears will be careful to jump out in front of a bullish train. It's times like now that wishful thinking will tempt many to believe that a powerful move is destined to continue, and further gains await those who hold on to positions. As might well be the case, unless the market turns and paper gains disappear again (oftentimes much quicker than they have been made).
Over the years, we have learned the hard way that not taking profits while the going is good is often a precursor to watching paper losses grow not long thereafter. In consequence, we have resolved to always initiate positions with targets in mind, and make sure to take profits when these targets are reached, which has been the case with quite a few of our holdings lately. To be clear: we have not sold out of this market altogether, but we have used the year-to-date rally to cull certain positions we no longer wish to own for fundamental reasons, and we have taken profits on others that we believe have run their course. We still have plenty of horses in the race, but we have increased our cash to about 30+% of total holdings in recent weeks. If the market powers on from here, we will be more than happy to watch our remaining positions grow; and if it turns, we will be able to shrug it off, and view it as a buying opportunity with plenty of dry powder to deploy.
The reason we are reminding readers to take profits now is rooted in our belief that we are nearing a watershed moment in this rally, at least for the gold miners. The yellow metal itself has been trading within a narrow range while gold miners have continued to motor northwards. A look at the chart below confirms that the Market Vectors Gold Miners ETF (NYSEARCA:GDX) has appreciated by 39% since the start of March, and its little sibling the Market Vectors Junior Gold Miners ETF (NYSEARCA:GDXJ) has topped this mark by increasing 54% in the same period of time - while gold (NYSEARCA:GLD) has more or less treaded water.
There are two ways to interpret this action:
Miners are leading the metal off the bottom, and gold will follow shortly. And indeed, last Friday's break above the recent range gives credence to that view.
Miners are getting ahead of themselves and are overdue for a correction to reflect a gold price that has been topping rather than consolidating. Last Friday's move was on low volume and will be short-lived.
This coming week might well prove one or the other camp right. We will be happy with either outcome. If the market corrects, we will get an opportunity to put our cash to work in our favorite sector; and if the rally continues, we will see our holdings appreciate and we will be able to take profits again in due time.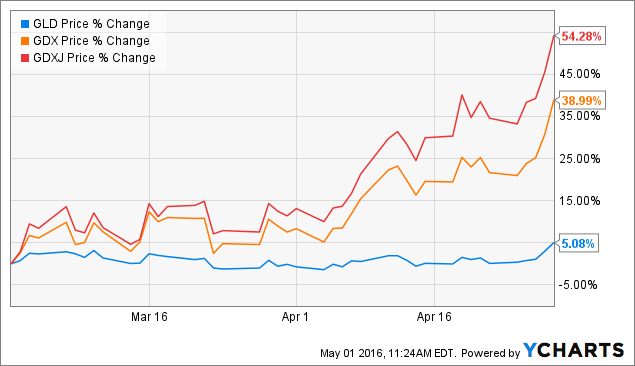 GLD data by YCharts
Actionable Ideas
Take profits.
News Releases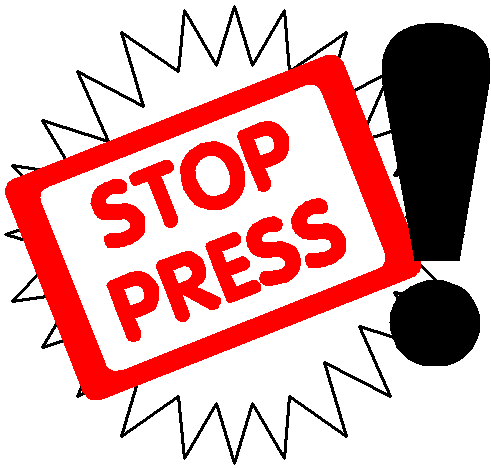 Last week started off with a bang, and fizzled away afterwards in terms of news flow. Here is what we found worth a mention. Feel free to add whatever we forgot or ignored in the comments section. Best contribution wins a 50% discount on a 1-year subscription to Itinerant Musings.
Nevsun Resources (NYSEMKT:NSU) has finally pulled the trigger and has made an offer to acquire Reservoir Minerals (OTCPK:RVRLF). Nevsun will not only acquire all outstanding shares of Reservoir, but also provide the funds to enable Reservoir to exercise its right of first offer on the Timok upper zone, ousting Lundin Mining (OTCPK:LUNMF) which has been trying to purchase this portion of the Timok project from Reservoir's JV partner Freeport-McMoRan (NYSE:FCX). Bang.
Columbus Gold (CBGDF) is finding more gold at its Eastside project in Nevada. 35m@4.1g/t represents the headline hit, but other intersects are also impressive. The Eastside property is located within a stone's throw of Kinross Gold's (NYSE:KGC) Round Mountain mine, a mine that is in need of additional reserves in order to extend mine life and justify the hefty price Kinross has just paid for Barrick Gold's (NYSE:ABX) 50% stake.
Avnel Gold (OTCPK:AVNZF) has received key approvals by Malian authorities for its Kalana project in the country's South, rendering the high-grade open pit project shovel-ready. The feasibility study for Kalana documents robust economics, and at least one author here on Seeking Alpha thinks that Randgold (NASDAQ:GOLD) should take a close look, before others do.
Probe Metals (OTCQB:PROBF) caused yet another blip on our radar by expanding its land position in the Timmins area. The company sold its Borden gold project to Goldcorp (NYSE:GG) a couple of years ago, and has only recently placed 15% of its shares with the major, a noteworthy tick of approval for the junior's recent activities in our view.
Argonaut Gold (OTCPK:ARNGF) has updated its PEA for the San Agustin gold project in Mexico. The 50% IRR in combination with approval of the Environmental Impact Study by Mexican authorities was impressive enough to convince the Bank of Montreal (NYSE:BMO) to arrange a C$30M revolving credit facility for the construction of the project. Whether it also convinces fellow author Kees Dekker remains to be seen.
Golden Star Resources (NYSEMKT:GSS) has placed $15M of equity in a bought deal, taking advantage of a share price that has already tripled of its January low. The proceeds will be used for debt reduction, a move that will be viewed favorably by Royal Gold (NASDAQ:RGLD) which holds a precious metals stream on the company's Wassa and Prestea mines in Ghana.
Centerra Gold (OTCPK:CAGDF) is in trouble again with Kyrgyz authorities which have searched the company's premises in the Bishkek. Allegations of financial misconduct are not to be taken lightly, but in this particular case, it is tempting to interpret this action as yet another manifestation of country risk.
NuLegacy Gold (OTCQX:NULGF) has been going from strength to strength of late. The Tocqueville Gold Fund is the latest prominent addition to the company's registry. We are looking forward to hearing about drill results from a 40 hole program due to start any day now.
Eldorado Gold (NYSE:EGO) has come good on intentions to reduce its exposure to China. The sale of the company's 82% stake in the Jinfeng mine for $300M is good news for a company that has been plagued by country-risk related issues of late.
Sunridge Gold (OTCPK:SGCNF) has closed the sale of its 60% stake in the Asmara project in Eritrea to Sichuan Road & Bridge Mining Investment Development Corp. - a major achievement for this junior that has been rewarded by the market accordingly.
Detour Gold (OTCPK:DRGDF) has repurchased C$75 million of convertible notes. To quote our good Doctor: "The company is now surfing the waves of a perfect (positive) storm with an increasing production rate, decreasing capital commitments and weaker Canadian Dollar."
Richmont Mines (NYSEMKT:RIC) announced the resignation of Mr. Greg Chamandy from the board of directors. Could it be that this abrupt departure had anything to do with rumored takeover ambitions by Tahoe Resources (NYSE:TAHO)? If so, then we might soon find out the answer to the Doctor's question.
And that's it for this week. The Investment Doctor's digestive capabilities will be on display again next week, and we are already looking forward to see youse all again in due time.
Disclosure: I am/we are long NSU.
I wrote this article myself, and it expresses my own opinions. I am not receiving compensation for it (other than from Seeking Alpha). I have no business relationship with any company whose stock is mentioned in this article.
Editor's Note: This article covers one or more stocks trading at less than $1 per share and/or with less than a $100 million market cap. Please be aware of the risks associated with these stocks.