Welcome to the Free Delivery issue of M&A Daily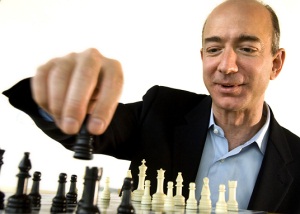 Amazon
Amazon (NASDAQ:AMZN) is going after GrubHub (NYSE:GRUB). GrubHub works great in New York City (much of which is revenue from me ordering crispy beef from Shun Lee) but less well as it moves further and further from its initial locations - it has this in common with Shake Shack (NYSE:SHAK).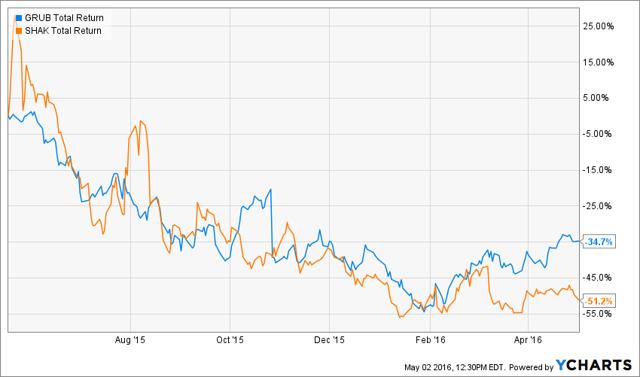 GrubHub's dream would be getting acquired by Amazon; its nightmare would be getting copied by Amazon. The latter appears to be coming true. Amazon is now offering Prime Now exclusively for Amazon Prime members. The company is offering free delivery as well as $10 off of initial orders of $20 or more in San Diego, Seattle, San Francisco, Los Angeles, Chicago, San Diego, Austin, Baltimore, Portland and Tampa with more locations on the way. The service comes with a mobile app that is equivalent to GrubHub's. Combined with Amazon's store card, you get over half off that first order. Amazon is willing to spend almost any amount of resources to establish itself as a low cost, high convenience service. Can anyone beat them at that game? Probably not.
Manitoba Telecom
After asking extremely politely, BCE (NYSE:BCE) is buying Manitoba Telecom (OTCPK:MOBAF) in a $3.9 billion deal. Manitoba holders get $40 in cash or 0.6756 of a BCE common share for each MTS common share, subject to proration. The total consideration will be paid 45% in cash and 55% in BCE equity.
OPOWER
Oracle (NYSE:ORCL) is buying OPOWER (NYSE:OPWR) in a $532 million deal. OPWR holders get $10.30 per share in cash. Oracle's Chairman was not always so enthusiastic about the cloud.
Baker Hughes
Halliburton (NYSE:HAL) and Baker Hughes (BHI) walked from their deal. Halliburton will pay Baker Hughes the $3.5 billion breakup fee by Wednesday, May 4. All breakups would be easier if they came with three and a half billion dollar consolation prize.
Apollo Education
Apollo Education (NASDAQ:APOL) got a bump to $10 per share in its deal with Apollo Global (NYSE:APO).
Interval Leisure
Interval Leisure (IILG) and Starwood (HOT) delayed the closing of ILG's acquisition of Starwood's vacation ownership business, Vistana, while both companies work to avoid unnecessary tax withholding. They are working to wrap up the process of identifying which holders are properly subject to this withholding.
Tribune Publishing
Gannett (NYSE:GCI) is seeking withhold votes at the Tribune Publishing (TPUB) annual meeting.
FirstMerit
The definitive proxy has been filed with the SEC for Huntington's (NASDAQ:HBAN) acquisition of FirstMerit (NASDAQ:FMER).
Cash America
The merger agreement has been filed with the SEC for the First Cash (NASDAQ:FCFS) acquisition of Cash America (NYSE:CSH).
Yahoo!
Yahoo! is down to ten bidders. The winning bid is likely to be in cash.
Ruckus
The preliminary proxy has been for Brocade's (NASDAQ:BRCD) acquisition of Ruckus (NYSE:RKUS).
GNC
GNC (NYSE:GNC) is working with Goldman (NYSE:GS) to find a buyer. More to come in future editions of M&A Daily…
Done deal(s).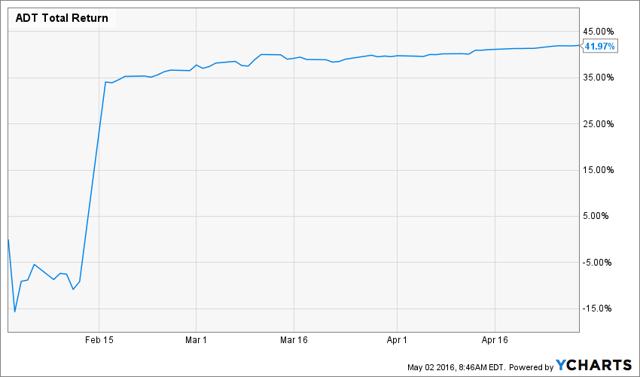 Elsewhere on Seeking Alpha
Beyond Seeking Alpha
If you are interested in arbitrage, event driven, or value investing, please follow me on Seeking Alpha by clicking on the "follow" button at the top of the page.
Disclosure: I am/we are long BHI, APOL, TPUB, YHOO, RKUS, PNK.
I wrote this article myself, and it expresses my own opinions. I am not receiving compensation for it (other than from Seeking Alpha). I have no business relationship with any company whose stock is mentioned in this article.
Additional disclosure: Chris DeMuth Jr and Andrew Walker are portfolio managers at Rangeley Capital. We invest with a margin of safety by buying securities at discounts to their intrinsic value and unlocking that value through corporate events. To maximize returns for our investors, we reserve the right to make investment decisions regarding any security without notification except where notification is required by law. We manage diversified portfolios with a multi-year time horizon. Positions disclosed in articles may vary in sizing, hedges, and place within the capital structure. Disclosed ideas are related to a specific price, value, and time. If any of these attributes change, then the position might change (and probably will).
Editor's Note: This article discusses one or more securities that do not trade on a major U.S. exchange. Please be aware of the risks associated with these stocks.