Summary
Testimonials, a statement of a client's experience with, or endorsement of, an advisor, are prohibited by the SEC. However, there is a gray area when it comes to social media.
Advisors should not invite clients to post commentary or testimonials on their social media sites, in order to avoid express violations of the rule.
LinkedIn endorsements, Facebook "Likes" and third party testimonials are particular areas where a nuanced approach to compliance is important.
This blog post is the second installment of a three-part series on social media compliance in the financial services industry. Stay tuned for the rest over the next couple of weeks!
There's no debate that many advisors are nervous about social media compliance, which has admittedly been somewhat of a legal gray area. While the SEC's Investment Advisers Act of 1940 discusses compliance in general, it wasn't until the SEC's 2012 Risk Alert on Investment Adviser Use of Social Media and March 2014 Guidance on the Testimonial Rule and Social Media that advisors started to get clarity on how to stay compliant with social media. From these documents, one can see four key aspects of social media compliance:
Advertising
Testimonials
Company procedures
Recordkeeping
In our last post, we focused specifically on issues related to advertising. In this post, we'll be tackling the issue of testimonials.
What Constitutes a Testimonial?
SEC staff consistently interpret the term "testimonial" to include a statement of a client's experience with, or endorsement of, an investment advisor. Testimonials are prohibited under Rule 206(4)-1(a)(1) of the Investment Advisers Act.
In the traditional print or website setting, these are easy to stay away from - you generally know that the word "testimonial" involves quotes from your clients about how awesome you are, how easy you are to work with, that sort of thing.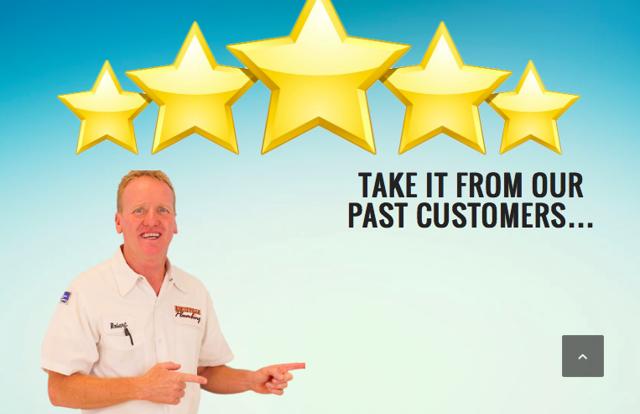 Yeah… Not an option here.
Social media pages have the same basic limitations: advisors should not invite clients to post commentary or testimonials on their social media sites, in order to avoid express violations of the rule.
That said, there are a few other key places where advisors might run into trouble with accidental testimonials when updating their social media accounts.
LinkedIn Endorsements
This is a commonly known feature of LinkedIn (LNKD): Your connections have the ability to go on your LinkedIn profile and "endorse" you to let the world know that you're skilled in Market Analysis or Portfolio Allocation. However, this constitutes a testimonial by SEC standards. Advisors should not accept or request any such recommendations on LinkedIn, including skill endorsements.
Facebook Likes
Typically, clients will receive your updates on Facebook (NASDAQ:FB) by "liking" your business page. There are also infinite other opportunities to press the "like" button on the site. If a client likes your page or a comment you made, does that constitute some sort of testimonial or vote of confidence? The SEC would say no, so long as the thing being "liked" doesn't directly involve your practice or performance. For example, a "like" on the photo of your recent vacation won't be misconstrued. On the other hand, you should not solicit likes based on some sort of criteria ("Like this photo if you've had a great experience investing with us!").
Third Party Testimonials
When you do a good job as an advisor, word gets out. And for the connected advisor, you may stumble across unsolicited endorsements online. For example, if you have a Facebook page and one of your clients is a follower, you can typically see their page. When that client had a great experience working with you, they may post an unsolicited recommendation on their own personal page.
At this point, it might be tempting to take a screenshot, republish the post on your own social media site, or link outward to it. However, the SEC would say that while unsolicited, your use of their comment constitutes a testimonial. Moreover, such testimonials are misleading, because when you pull in third party testimonials to your site, you by nature emphasize the positive comments and ignore the unfavorable ones.
That said, the SEC has noted that an advisor can pull in such testimonials from non-related third party sites if the testimonial meets the following criteria:
That the advisor has no ability to affect which public commentary is included or how the commentary is presented on the independent social media site
The independent social media site provides content that is independent of the investment adviser or IAR
That all comments, both good and bad, can be viewed publicly
These are published in the March 2014 Guidance on the Testimonial Rule and Social Media and are definitely worth looking into if you feel that a third party site will be good for your business and seems to meet these criteria.
To pull it all together, think of testimonials like this:
Type of Interaction

Testimonial

Not a Testimonial

LinkedIn endorsements

These will always be construed as a testimonial! Advisors beware!

Facebook "likes"

When solicited, or directly linked to investment services or expertise

General "page likes," as well as reactions to non-investment posts

Third party sites

Linking to an individual's unsolicited statement of your expertise. This includes someone else's blog, Facebook page, etc.

Linking to Yelp (NYSE:YELP), which posts both good and bad reviews, sorted in a non-filtered manner such as by date
Testimonial Best Practices:
Familiarize yourself with the March 2014 Guidance on the Testimonial Rule and Social Media.
Under the "Skills and Expertise" section on your LinkedIn profile, click "No" on the "I want to be endorsed" feature.
Don't use your Facebook interactions to solicit clients' experiences of working with you.
Check social media content to ensure that interaction such as "likes" can't be misconstrued as a testimonial.
Don't "like," share, or retweet third party testimonials, or lead people to those pages without compliance approval.
Consider adding a disclaimer informing all readers that all content, likes and followers of the profile should not be considered as testimonials.
Conclusion
Testimonials can be a thorny issue, but with a bit of critical thinking and a willingness to stay away from practice and performance-related content, there's no reason why this rule should be a barrier for advisors looking to engage online.
In our final installment of this series, we'll go even further beyond a discussion of advertising and testimonials and talk about the ways that advisors can safeguard their social media presence even further: through the implementation of company procedures and recordkeeping.
Disclaimer: I am not a lawyer; I don't even play one on TV. So suffice it to say that the material available in this article is for informational purposes only and not for the purpose of providing legal advice.
Disclosure: I/we have no positions in any stocks mentioned, and no plans to initiate any positions within the next 72 hours. I wrote this article myself, and it expresses my own opinions. I am not receiving compensation for it. I have no business relationship with any company whose stock is mentioned in this article.