For reference purposes, below are five charts that display growth in payroll employment.
The first chart shows the monthly change in total nonfarm payrolls since the year 2000: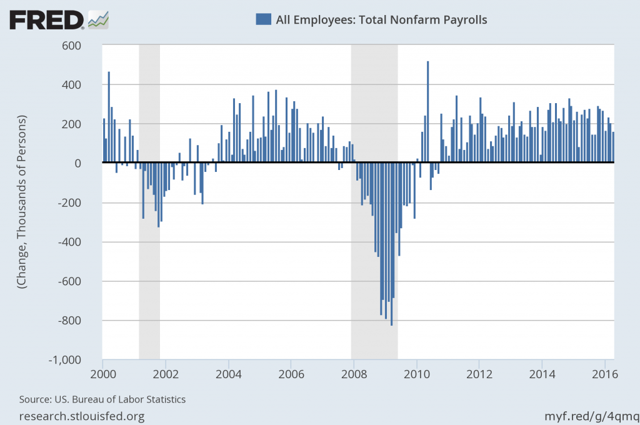 Data Source: FRED, Federal Reserve Economic Data, Federal Reserve Bank of St. Louis: All Employees: Total nonfarm [PAYEMS]; U.S. Department of Labor: Bureau of Labor Statistics; accessed May 9, 2016.
The second chart shows a long-term chart of the same month-over-month change in total nonfarm payrolls (reports of January 1939 to the present report of April 2016):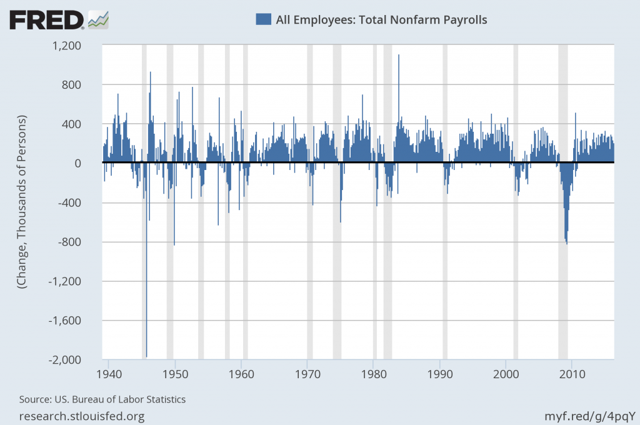 The third chart shows the aggregate number of total nonfarm payrolls, from January 1939 - April 2016 (April 2016 value of 143.915 million):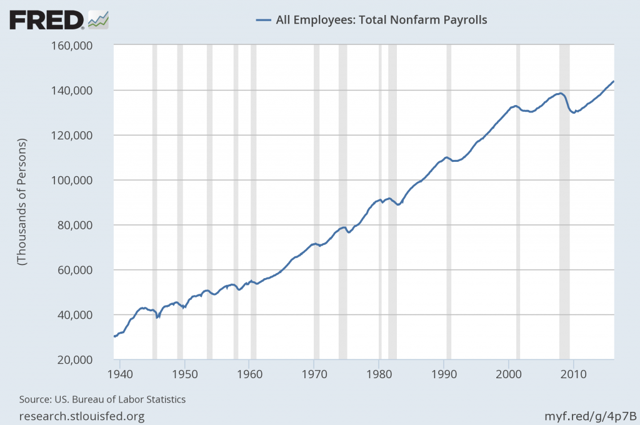 The fourth chart shows this same aggregate number of total nonfarm payrolls measure as seen above but presented on a LOG scale: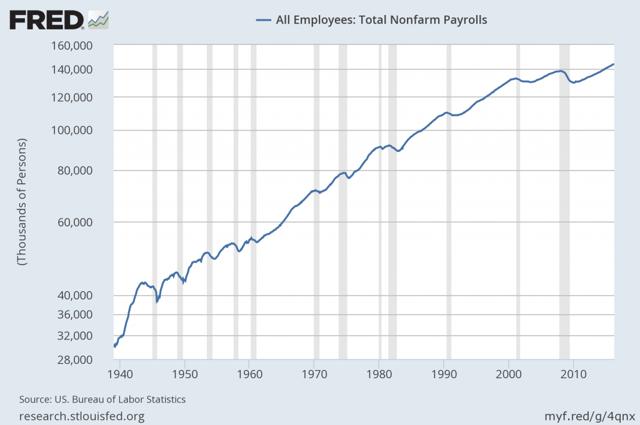 Lastly, the fifth chart shows the total nonfarm payrolls number on a "percent change from year ago" basis from January 1939 - April 2016: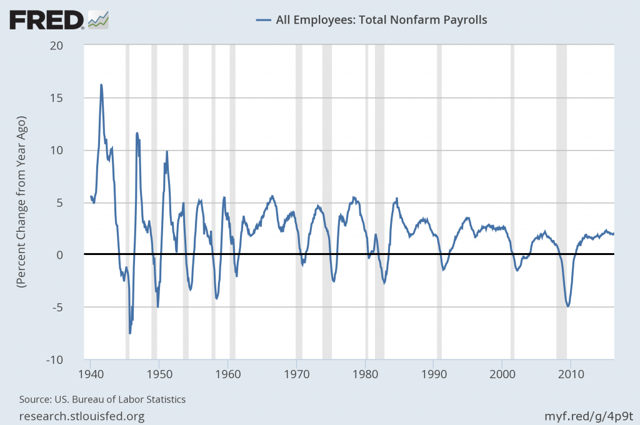 I post various indicators and indices because I believe they should be carefully monitored. However, as those familiar with this blog are aware, I do not necessarily agree with what they depict or imply.
The Special Note summarizes my overall thoughts about our economic situation
SPX at 2062.12 as this post is written.
Disclosure: I/we have no positions in any stocks mentioned, and no plans to initiate any positions within the next 72 hours.
I wrote this article myself, and it expresses my own opinions. I am not receiving compensation for it. I have no business relationship with any company whose stock is mentioned in this article.