Today (May 11, 2016) saw a major sell-off in retail stocks. This has been an ongoing issue and has caused many retail stocks to either make or be near 52 week lows. After seeing the red ink I thought now would be a good time to evaluate which stock (if any) in the retail sector can be considered a bargain. But how to do it? The one metric I decided not to use was earnings per share since that is such an easy metric for anyone to find. I decided to search further; into categories rarely discussed in the mainstream press as being pertinent to retail stock investing. The companies I used for this comparison are old fashioned retailers. They concentrate on clothing as a large percentage of their sales. Not convenience stores, not drug stores nor electronic stores. These companies sell clothes, housewares, accessories or all of the above. Using the above as my base, I came up with twelve companies for my comparison:
Dillards (DDS), Gap Stores (GPS), JC Penney (JCP), Kohls (KSS), L Brands (LB), Macys (M), Nordstrom (JWN), Ross Stores (ROST), Sears (SHLD), Target (TGT), TJX Corp (TJX). and Wal-Mart (WMT).
The science for extracting the data is not perfect. For some companies it may include sales at boutique stores not owned or operated by the companies. Also, internet sales are not broken out by all companies so sales data while reported on a per store basis in this report also includes internet sales. Real estate holdings are another category that is not universal where some companies own large properties and others only lease. Nonetheless, I needed a starting point for my research.
All data used is from the most recent SEC filed annual reports for the companies mentioned in the article.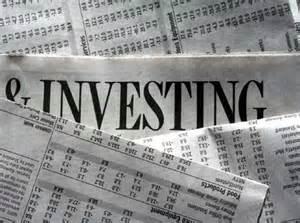 The Good Stuff
So how does one sift thru all the financials and determine which companies are performing best? Six key metrics were used to measure performance:
Sales per store
Market capitalization per store
Debt as a percentage of market capitalization
Debt as a percentage of sales
Debt per store
Stock performance (change from 5 year high)
Each metric ranked all companies separately. Finally, after giving an equal rating to each metric a compilation score will determine the final rankings. With that being explained, here we go...
1. Sales Per Store

2. Market Capitalization Per Store

3. Debt As A Percentage Of Market Capitalization

4. Debt As A Percentage Of Sales

5. Debt Per Store

6. Stock Performance (percentage from 5 year high)

The Final Rankings
So what does it all mean once the dust settles? Here are the final rankings:
The Data
Below is the data used for this article. All information was taken from the most recent annual report for each company as reported by each company on the SEC's website. All stock prices were the closing prices for Wednesday May 11, 2016.

Conclusion
By my own admission, the metrics that I used were arbitrary. I am sure that each and every one of you have other standards that you would add or omit when doing your own research. That is the beauty of the markets. Two people can look at a stock and each will decide that they are right. But we all know that in the long run only one will be correct. Using my metrics I have concluded that Ross Stores is the superior retail stock at the present time.
If you enjoyed this article and would like to follow me to read future articles, go to the top of the page and click the "follow" button under the title and next to my name.
Disclaimer: This article is an article that I thought needed to be written. Investing in stocks can be risky. There is no guarantee that your investment will be safe. There is also a great likelihood that you may lose some or all of your investment. Please do your own due diligence before investing. Information provided in this article is informational and is presented to assist you in determining if investing in the companies listed is appropriate for you. The above are my opinions and should not be the sole purpose for initiating a trade. Always do your own due diligence prior to investing. Also remember to only initiate trades that are within your pre-defined risk parameters.