Brick-and-mortar retail is not dead, but it had a really, really bad day on Wednesday.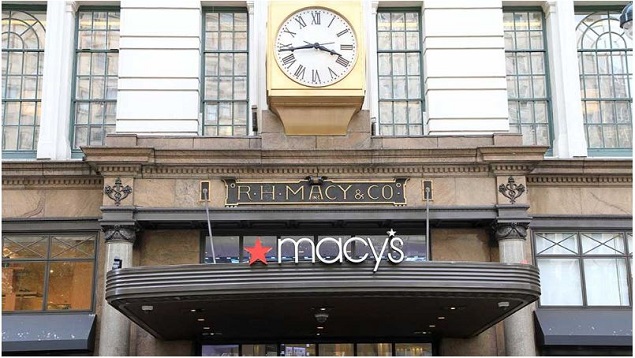 Source: Investors.com - image Ingfbruno
Over 90% of retail sales are still generated by brick and mortar, but Macy's (M) poor Q1 results and earnings call guidance turned Wednesday's trading day into a retail rout. Subsequently, other top retail names continued to disappoint Wall Street, which has added more red ink.
Shopping center and mall REITs also took a beating on a day when brick-and-mortar retail was being taken to the woodshed. Class-A mall REITs General Growth Properties (GGP), Simon Property Group (SPG) and Macerich (MAC) spiked down 5.91%, 4.99% and 4.64%, respectively.
Lower-quality B-mall landlords CBL & Associates (CBL), WP Glimcher (WPG) and Penn REIT (PEI) slid 5.01%, 4.91% and 4.01%, respectively.
On the flipside, shares of e-commerce giant Amazon.com (NASDAQ:AMZN) continue to surge to new highs.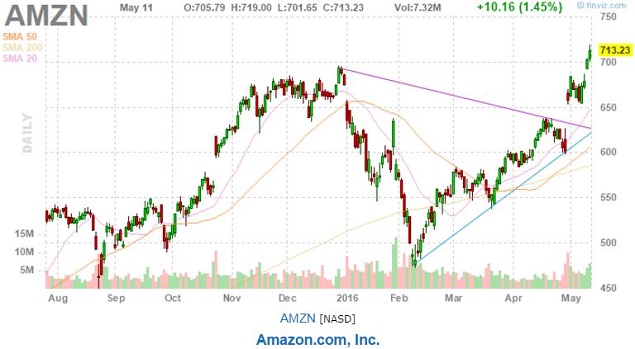 During the past 52 weeks, Amazon had traded in a range of $418.36-704.55 per share. On Wednesday, AMZN's shares hit an intraday high of $719.00 prior to closing at a new high of just over $713 per share.
However, it might surprise most investors that REITs which can play "supporting roles" have rewarded shareholders with superior returns. Additionally, the best-performing brick-and-mortar retail REIT has outperformed Amazon by a factor of 5x so far this year. There are very few investors who saw that one coming. However, Warren Buffett happened to be one of them.
E-Commerce Real Estate
By now, you would have to be either a troglodyte or a certified Luddite not to have made a purchase online.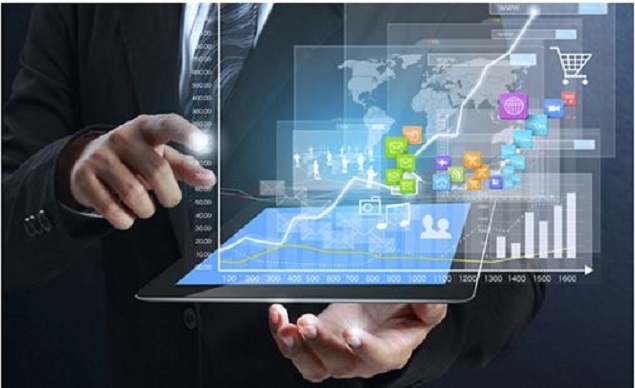 Source: CyrusOne
However, that does not mean that you are familiar with the facilities owned by landlords including many publicly-traded REITs that are operating behind the scenes.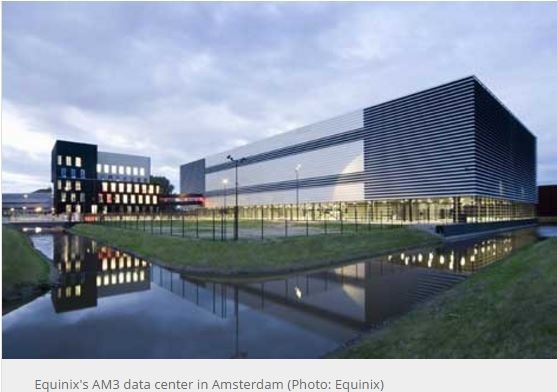 Source: Data Center Knowledge - Equinix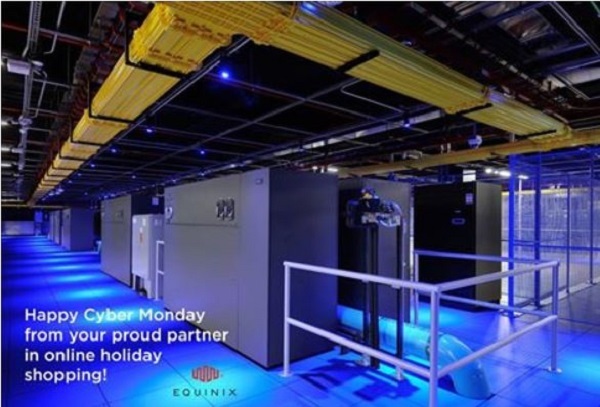 Source: Equinix - Facebook page December 2015
According to Equinix, 90% of all Internet data traffic passes through its global network of IBX data centers.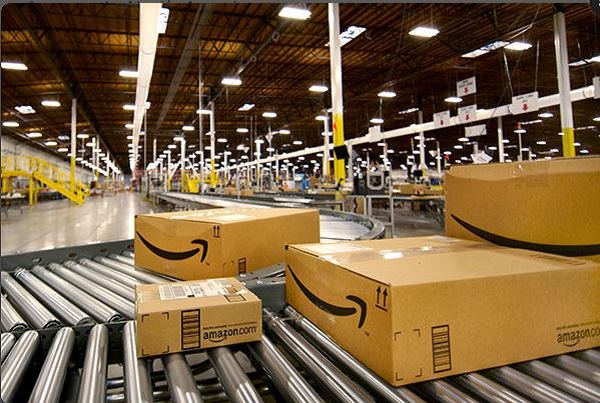 Source: Amazon.com
Amazon does not own many of those huge fulfillment centers where the package magic happens.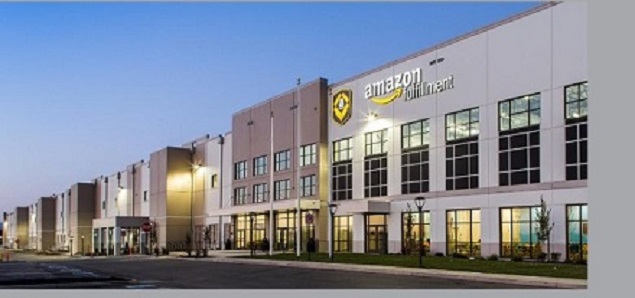 Source: Prologis, Inc. - Amazon Fulfillment landlord
While Amazon continues to invest in some of its own logistics infrastructure, it is still highly dependent upon third parties to deliver the vast majority of packages.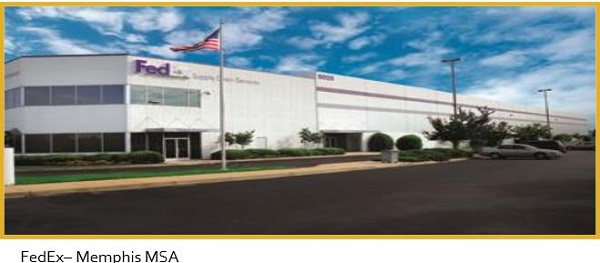 Source: Monmouth REIC - FedEx landlord
Third-party logistics companies such as FedEx (FDX) are often seen near the top of industrial REIT Top 10 customer lists.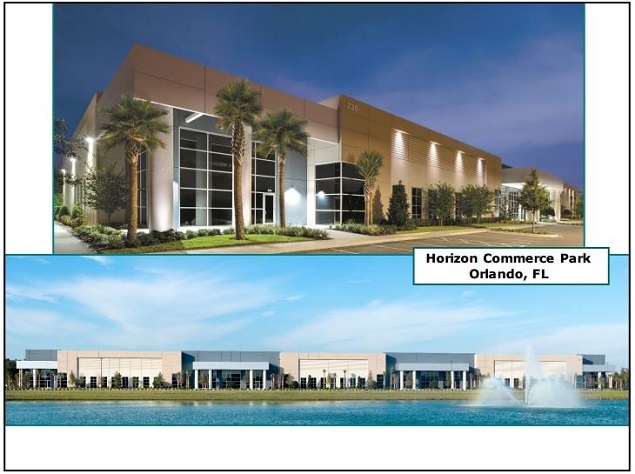 Source: EastGroup Properties - Infill Small Bay/Last Mile
One of the biggest issues facing online retailers is how to compete with the Amazon level of quality when it comes to the complete experience, including how the deliveries and returns are handled.
The "last mile" of package delivery continues to be an evolving challenge for many omnichannel retailers. Industrial REITs which own infill properties or small-bay multi-tenant facilities close to urban areas have increasingly become part of the solution.
Amazon Landlord Thesis
The outstanding performance shown in the charts below is an update of my Seeking Alpha article written in December 2015 Amazon Is Growing Like A Weed - Why Not Cash In On REIT Landlords In 2016?
Here's the introduction and original premise:
This article curates a select group of publicly traded REITs which are well positioned to benefit from the growth of Amazon.com, e-commerce and the third-party logistics companies that deliver the goods.

My goal here is point out secular trends and identify specific REIT sectors and individual companies for investors to begin due diligence and consider for 2016 investment.

While there are no Amazon landlord pure-plays, there is clearly an "Amazon Effect," of shifting inventories away from retail stores (expensive $/SF) to more affordable industrial real estate.

This includes three basic facility types: large, modern industrial properties (fulfillment), big box warehouse/distribution, and older, small infill industrial properties (last mile).
While the handling of packages may be somewhat intuitive, the real estate that supports the Amazon Web Services public cloud infrastructure remains unfamiliar to most investors.
In fact, there's a complex network of critical infrastructure that supports your e-commerce shopping cart.
Data Center REITs
The massive storage and compute "server farms" owned by Amazon and the other hyper-scale cloud providers can be located in rural areas where power and land are affordable. The availability of water is crucial as well.
However, the ability to deliver Amazon Prime streaming media, with low latency, requires data centers closer to the end-user. These are smaller facilities, often located near network-dense Internet hubs. Publicly-traded REITs control much of this valuable digital real estate.
The exponential growth rate of the public cloud presents additional challenges for Amazon and its cloud rivals. However, this rapid growth has become a windfall for REITs with large chunks of available space and land "shovel-ready" to construct massive data center facilities.
These REITs own large numbers of interconnected data centers that allow for deployments in multiple markets. The areas with the highest demand include: Northern Virginia, Silicon Valley, Dallas, Chicago, New Jersey/New York and more recently Portland/Seattle.
Earlier this year, both Microsoft Azure (MSFT) and Google Cloud Platform (GOOG) (GOOGL) accelerated capex spending in an attempt to wrestle some market share away from Amazon Web Services. This has resulted in a bonanza of record leasing announced by data center REITs in Q4 2015 and again during Q1 2016.
During 2016, data centers REITs have outperformed Amazon by a wide margin, illustrated in the chart below: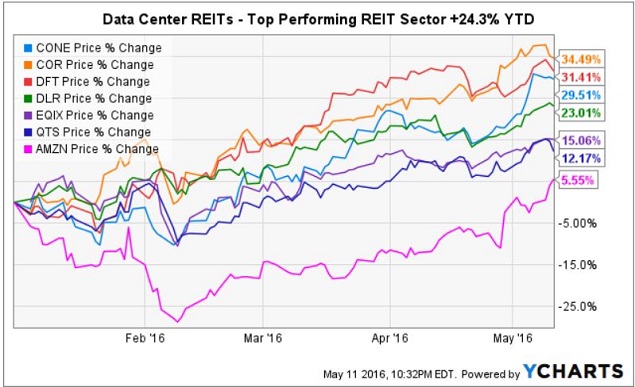 Here is a brief rundown of the six publicly-traded REITs:
Digital Realty (DLR) was the first data center REIT and owns and operates the largest global fleet of data centers, with 140 located in over 30 metros. Digital is the only one of its peers with an investment-grade rating.
DuPont Fabros (DFT) is the lone remaining REIT that only focuses on large "wholesale" deployments, and shares have rocketed up during the past two quarters.
Equinix, Inc. (EQIX) is an 18-year old S&P 500 company which became a REIT in 2015. Equinix owns and operates the largest network of data centers which focuses on connectivity and interconnection.
CoreSite Realty (COR) also focuses on connectivity, primarily in eight major US markets. CoreSite was the top-performing REIT for investors during 2015, regardless of sector.
CyrusOne (CONE) focuses on the Fortune 1000 enterprise market and has benefited from the need for large businesses to integrate public and private cloud solutions with on-premise owned facilities.
QTS Realty (QTS) buys massive infrastructure-rich properties at a discount and repurposes them into state-of-the-art data center campuses. QTS also offers colocation and managed cloud solutions with a focus on security and compliance.
In many cases, the identity of large customer wins is not revealed, but all six of these REITs do business with hyperscale public cloud providers.
Back in January, I wrote an SA article explaining why I made data center REITs my top sector pick. Subsequently, I have updated my data center "DIY Smart Beta" strategy for SA readers in articles here and here. In April, I was invited to update my thesis in a Q&A with Seeking Alpha's Robin Conti and Michael Hopkins: Data Center REITs - The New Tech Sector Juggernauts.
The simple strategy of owning all six names in equal weight has delivered ~4x the price appreciation vs. AMZN's shares YTD. Additionally, the REIT dividends increase the total returns. Notably, DuPont Fabros and Digital Realty pay distributions yielding 4.4% and 3.7%, respectively.
Warehouse Landlords
I discussed six industrial REITs in the December piece as well, including:
Prologis, Inc. (PLD) is a global logistics giant. Duke Realty (DRE) is an industrial REIT with a large US portfolio. Both of these portfolios contain large distribution warehouses. These are the two largest Amazon landlords when it comes to owning large-scale fulfillment facilities.
Monmouth REIC (MNR) owns a portfolio of single-tenant net-lease warehouses that are leased to investment-grade tenants on long-term leases. FedEx facilities comprise 50% of Monmouth's revenues, which makes this REIT highly-leveraged to e-commerce growth.
EastGroup Properties (EGP), Terreno Realty (TRNO) and Rexford Industrial (REXR) all own portfolios of smaller industrial buildings which are well suited to benefit from retailers solving the "last mile" delivery puzzle.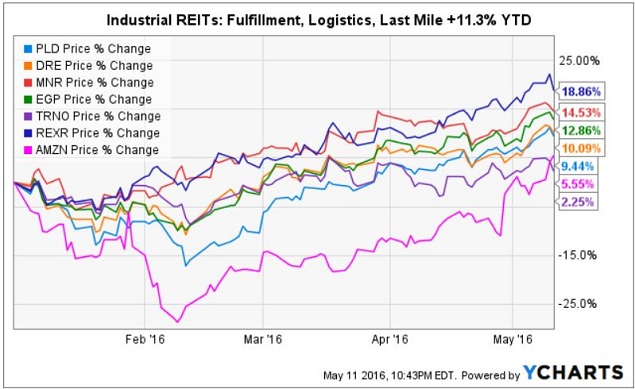 These industrial REITs, which I highlighted in the December article, have outperformed Amazon's price appreciation by a factor of 2x year-to-date.
In addition, the dividends paid by many of these REITs are quite significant. Monmouth REIC's shares currently lead the pack with an annual yield of 5.3% on top of MNR's 14.5% price appreciation.
The other five REITs all pay quarterly distributions yielding in the low-to-mid 3% range.
So far during 2016, investing in data center and industrial REITs has paid off well for investors. As an added bonus, I have included my 2016 retail REIT picks below. I believe given the recent retail sector "big names" earnings misses, the results will surprise most investors.
Retail REITs Outperformed Amazon
Here's an example of why I prefer to own a select group of retail REIT landlords rather than retail stocks.
Even after the recent Macy's "earnings massacre," my January 2016 Tools4Investing retail REIT picks also are outperforming Amazon by a factor of over 2x YTD.
Ironically, the Sears Holdings (SHLD) REIT Seritage Growth Properties' (SRG) brick-and-mortar redevelopment program has outperformed Amazon's shares by a factor of 5x YTD. Seritage also pays a dividend of $1.00 per year. So, 100 shares will cover your Amazon Prime membership, with a buck left over for popcorn.
Seritage is reclaiming and upgrading Sears/Kmart locations where the average rents are just $4.31 per square foot. This space is being re-let to top performing retailers, restaurants and other tenants willing to pay market rates which are 3x to 10x higher.
My original bullish thesis on Seritage is an SA PRO article, which can be found here, and most recent SA update is available for readers here.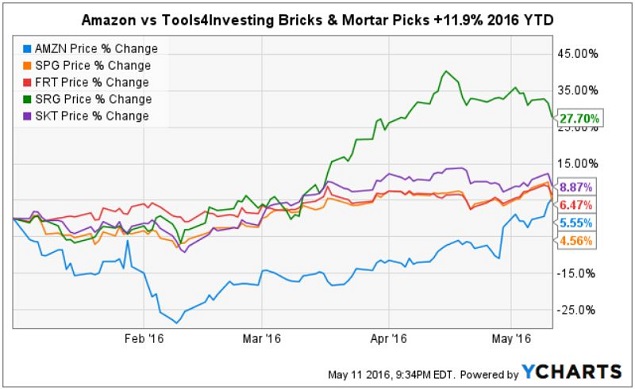 My other 2016 retail REIT picks, Tanger Factory Outlet (SKT) and Federal Realty Investment Trust (FRT), are slightly ahead of Amazon. When you factor in dividends, Simon Property Group's performance comes in at a dead heat with Amazon's 5.55% return.
The secret sauce for these REITs is they own the best retail locations. The equation is a fairly simple one. High population density, plus high household income, drives higher sales per square foot.
Retail concepts will come and go, but trophy properties owned by REITs with strong balance sheets are able to evolve. The ability to adapt to consumer preferences, densify and create "lifestyle" centers is why Mr. Market still sees a bright future for these landlords.
Investor Takeaway
Notably, Amazon.com has rallied significantly off of mid-February lows. However, this carefully curated group of REITs have all rebounded at least as well.
The growth of public cloud providers, big data, e-commerce and omnichannel retail supply chains all provide tailwinds for these REITs.
Of course, the supporting cast may seem boring compared to a one-off phenomenon like Amazon. However, sometimes boring can be wonderful, particularly when it is creating alpha.
I relentlessly hunt for diamonds in the rough and rising stars, in addition to closely following data centers, covering REIT blue chips and breaking news. Please consider following me as a Seeking Alpha author if you would like to be notified when my future articles are published.