One way to identify dividend growth stocks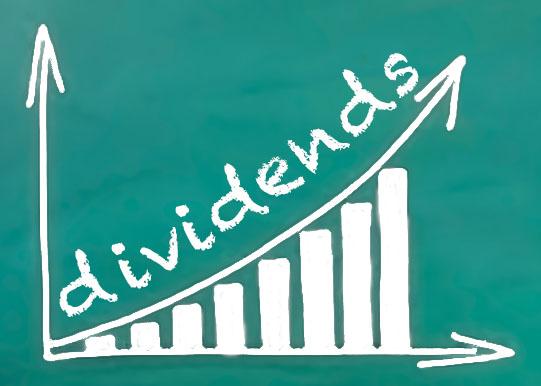 for further analysis is to monitor dividend increases. Companies that regularly raise dividends show confidence in the potential growth of future earnings. This past week, 7 companies on my watch list decided to increase their dividends. The following table presents a summary.
The table is sorted by percentage increase, %Incr. Dividends are annualized and in US$, unless otherwise indicated. Yield is the new dividend yield for the market close Price on the date listed. Yrs are years of consecutive dividend increases, while 5-yr DGR is the compound annual growth rate of the dividend over a 5-year period. 1-yr %Incr is the percentage increase from the year-ago dividend. (Some companies increase their dividends more than once a year, so this puts the most recent dividend increase in context).
• Lennox International Inc (NYSE:LII)
LII provides heating, air conditioning, and refrigeration products. The company sells its products and services through a combination of direct sales, distributors and company-owned parts and supplies stores. It operates in the United States, Canada, Europe, the Asia Pacific, and South America. LII was founded in 1895 and is headquartered in Richardson, Texas. The board of directors of LII has declared a quarterly dividend of 43¢ per share. The new dividend is 19.44% above the prior dividend of 36¢ per share. The dividend is payable on July 15 to shareholders of record on June 30. The ex-dividend date is June 28.
• FactSet Research Systems Inc (NYSE:FDS)
FDS provides integrated financial information and analytical applications to investment communities in the United States, Europe, and the Asia Pacific. The company combines content about companies and securities from markets all over the globe into a single online platform of information and analytics. It provides desktop solutions, mobile applications, and comprehensive data feeds. FDS was founded in 1978 and is headquartered in Norwalk, Connecticut. On Monday, May 9, the company increased its quarterly dividend by 13.64% to 50¢ per share. All shareholders of record on May 31 can expect the dividend to be paid on June 21.
• TE Connectivity Ltd (NYSE:TEL)
TEL is a technology company involved in the design, manufacture and sale of connectivity and sensor solutions. TEL offers its products to approximately 150 countries primarily through direct selling to manufacturers, as well as through third-party distributors. Target markets include automotive, industrial equipment and consumer devices. The company was incorporated in 2000 and is based in Schaffhausen, Switzerland. TEL will pay a quarterly dividend of 37¢ per share, an increase of 12.12% over the previous quarterly dividend. The dividend is payable June 10, with an ex-dividend date of May 25.
• LyondellBasell Industries NV (NYSE:LYB)
Founded in 2005 and based in Rotterdam, the Netherlands, LYB is a global chemical company with manufacturing operations in 18 countries. The company manufactures chemicals and polymers; refines crude oil; produces gasoline blending components; and develops and licenses technologies for production of polymers. The company announced a quarterly DIV increase of 8.97% to 85¢ per share. The dividend is payable on June 7 to shareholders of record on May 23.
• Service Corp. International (NYSE:SCI)
SCI is a provider of deathcare products and services in the United States, Canada and Puerto Rico. The company operates a network of over 1,500 funeral service locations and over 460 cemeteries and offers its services under different brands, including Dignity Memorial, Dignity Planning, National Cremation Society, Advantage Funeral and Cremation Services, and several others. The company was founded in 1962 and is headquartered in Houston, Texas. The company declared a quarterly dividend of 13¢ per share, an increase of 8.33% over the prior quarterly dividend. The ex-dividend date is June 13 and the dividend will be paid on June 30 to shareholders of record on June 15.
• Conn Water Service (NASDAQ:CTWS)
CTWS, through its subsidiaries, operates as a regulated water company in Connecticut and Maine in the United States. The company derives its income from the operations of four subsidiaries, namely, Connecticut Water Company, Maine Water Company, Chester Realty, Inc., and New England Water Utility Services, Inc. CTWS was founded in 1956 and is headquartered in Clinton, Connecticut. The company announced an increase of its quarterly dividend of 5.61% to 28.25¢ per share. The dividend is payable on June 15 to shareholders of record on June 1. The stock will trade ex-dividend on May 27.
• MSA Safety Inc (NYSE:MSA)
Established in 1914, MSA develops, manufactures, and supplies safety products that protect people and facility infrastructures in North America, Europe, and internationally. Products integrate a combination of electronics, mechanical systems and advanced materials to protect users against hazardous or life-threatening situations. The company's core products include self-contained breathing apparatus, fixed gas and flame detection systems, portable gas detection instruments, industrial head protection, fire and rescue helmets, and fall protection devices. MSA is based in Cranberry Township, Pennsylvania. The company increased its quarterly dividend by 3.13%, from 32¢ per share to 33¢ per share. The stock will trade ex-dividend on May 19, and shareholders can expect to receive the new dividend on June 10.
Please note that I'm not recommending any of these stocks. Readers should do their own research on these companies before buying shares.
Thanks for reading! If you like this article and would like to read similar ones in future, please click the Follow link at the top of this article.
Disclosure: I/we have no positions in any stocks mentioned, and no plans to initiate any positions within the next 72 hours.
I wrote this article myself, and it expresses my own opinions. I am not receiving compensation for it (other than from Seeking Alpha). I have no business relationship with any company whose stock is mentioned in this article.