Venezuela
For a country that produced 2.529 million b/d of oil (NYSEARCA:USO) in February 2016, things aren't looking good.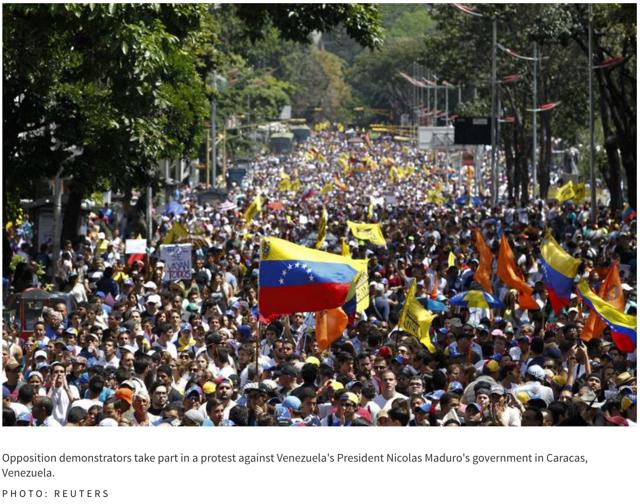 President Nicolas Maduro declared on Friday night a 60-day state of emergency.
The impact of low oil prices took a big toll on Venezuela as the country fights soaring inflation and economic Armageddon. The country is already in revolt, and political opposition want Maduro out of the office.
In December, the opposition won parliamentary elections by a landslide, and is now pushing for a referendum on recalling Maduro from office. The president has vowed to stay till the end of 2019, but his chances are decreasing by the day.
Now that Maduro has called for a state of emergency allowing him to temporarily fight the opposition, the question now becomes, just how bad will Venezuela get?
Schlumberger (NYSE:SLB) has already announced that it will reduce its activity in Venezuela as the country lacks the ability to properly compensate the oil servicing firms.
We suspect that Venezuela's oil production will drop below 2 million b/d by the end of this year due to a lack of infill drilling and capex spending.
The oil markets aren't currently pricing in any collapse in Venezuela's oil production, and we suspect it's just a matter of time now.
Iraq Oil Projects Face Delays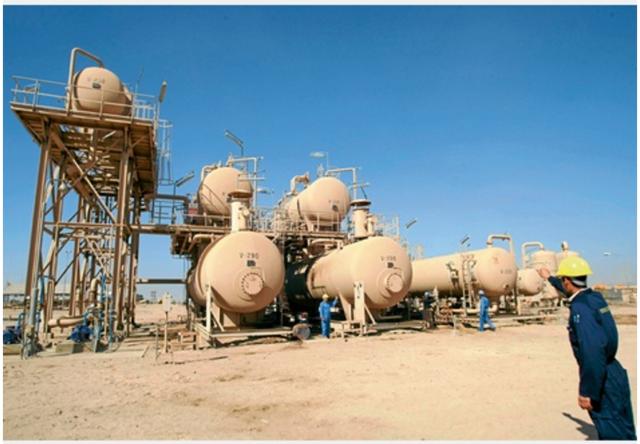 Reuters reported on Friday that Iraq oil projects could face significant delay as companies resist spending cuts.
Most of Iraq's oil productions are from IOCs (international oil companies). The agreement between IOCs and Iraq is one in which the IOCs spend the capex required to develop the oil, and Iraq repays them with crude oil produced from existing fields.
This year, Iraq is trying to rein in its budget as it continues to struggle with low oil prices. IOCs put up with Iraq's budget deficit last year as the IOCs ramped up production despite a budget fallout. However, Iraq is demanding further that IOCs rein back budgets, but also want production volume to grow, something for anyone who studied physics know that it's impossible to accomplish.
Here is an example of what BP proposed in 2015:
"BP has been asked to cut its 2016 budget to $2.48 billion and target output of 1.4 million barrels per day (bpd) at the Rumaila field it operates. BP proposed a budget of $3.25 billion for 2015, though the amount agreed with Iraq may have differed."
The budget gap difference is huge, and we don't think the Iraq government understands either the laws of physics or budgets.
Iraq is a situation we believe the market has completely ignored, and could present to be the key catalyst for much higher oil prices.
Other Energy News
Exxon Suspends Exports From Nigeria - Oil Markets Daily
Workers (Nigeria) to strike next week over petrol price -unions
Shame on Shell: Ecocide by oil extraction in the Niger Delta
If you enjoy our oil markets daily, please click on the follow button above and read our other energy write-ups. In addition, we also have a premium subscription platform that's tailored to long-term value-oriented investors. We provide recommendations of stock ideas and portfolio composition. Our HFI portfolio has now outperformed the SPY by 8% since inception. We look forward to you joining the HFI platform.
Disclosure: I/we have no positions in any stocks mentioned, and no plans to initiate any positions within the next 72 hours.
I wrote this article myself, and it expresses my own opinions. I am not receiving compensation for it (other than from Seeking Alpha). I have no business relationship with any company whose stock is mentioned in this article.