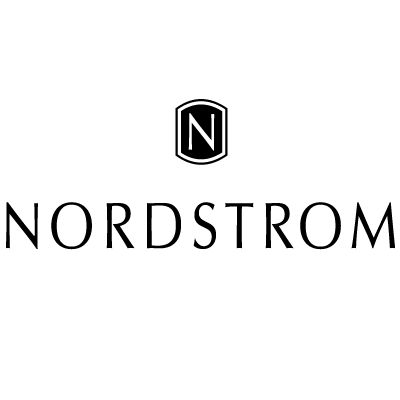 Retail is a tough business to be in. You constantly have to keep up with customer trends. The competition is always brutal. Margins are razor thin. Now thanks to Amazon (NASDAQ:AMZN), times are tougher than ever. It's on it's way to take over all aspects of retail, just look at what's happening to Staples and Office Depot.
Tons and tons of retailers have gone bankrupt over the years. Some like J.C. Penny (NYSE:JCP) have tried to modernize their business just to fall flat on their face, and end up back where they started. Yet, Nordstrom (NYSE:JWN) has been around for 115 years and still is able to remain incredibly successfully. With Amazon's presence growing stronger and stronger, sales are faltering and Nordstrom hit its 52-week low last Friday. Can it survive in an Amazon-dominated retail era?
First Quarter Earnings
The first quarter wasn't exactly nice to Nordstrom:
Sales increased 2.5% year over year, but comparable sales were down 1.7%
EBIT was $106mm for the first quarter, compared to $246mm for the same period last year.
The company continues to grow its loyalty program, adding 240,000 members in the first quarter
ROIC for the 12 month period ended April 30, 2016, dropping to 10% from 12.2% for the same period last year
The company is also undergoing a series of layoffs which should result in $60mm worth of savings for 2016.
Guidance was substantially lowered due to restructuring and an increase spending
Why Nordstrom Will Outlive Other Department Stores
Those who follow retail surely remember the Bill Ackman and Ron Johnson debacle with J.C. Penny. Essentially, Ackman was convinced J.C. Penny was materially undervalued and needed to just modernize their business model to attract new customers. He brought in Ron Johnson who was the brainchild behind the success of all of Apple's stores. The idea was to have stores-within-the-store representing different kinds of brands, and removing all excess discounting to attract a new customer base. The idea sounded great in theory, but obviously theories never seem to workout as planned. Johnson essentially isolated the company's previous customer base, sales fell off a cliff, the company starting hemorrhaging cash, and was forced to switch back to the old discounting model before the company went under.
While Johnson's plan could have potentially worked out, the switch was too rapid, because J.C. Penny's business relied so heavily on it's discount-focused customers. This is one of the keys in retail. You usually have to pick a certain kind of customer and stick to it. Walmart (NYSE:WMT) and JC Penny attract a discount-focused customer that is more likely to switch over to online-based retailers like Amazon if they find an cheaper, more convenient bargain. On the other hand, Nordstrom attracts a completely different kind of clientele.
Nordstrom is known for its premium brands and extremely high level of customer service. This is what has kept the business going for 115 years. High customer service attracts loyal customers who are willing to pay a premium. It's a proven, time tested model. Here's a few examples of how dedicated Nordstrom is to its customer:
The Search for the Lost Diamond Wedding Ring: A woman in North Carolina once lost the diamond from her wedding ring while trying on clothes at a Nordstrom store. A store security worker saw her crawling on the sales floor under the racks. He asked what was going on, then joined the search. After they came up empty, the employee asked two building-services workers to join the search. They opened up the bags of the store's vacuum cleaners, where they found the shiny diamond.
The Case of the "Rainy Boots": What happens when a common carrier (UPS, DHL, FedEx) leaves your Nordstrom delivery in the rain and your $200 shoes are ruined? Well, you can blame it on the delivery company, but it's absolutely not on Nordstrom, right? Yet, when this happened to a customer, not for an instant did the salesperson at Nordstrom consider saying "You need to file a claim with the trucking company." She instead said, without hesitation, the following: "I'm so incredibly sorry that happened, and I'm bringing over a brand new pair of shoes-will you be home in forty-five minutes?"
The Tires Story: A man walked into the Fairbanks, Alaska, Nordstrom department store with two snow tires. He walked up to the counter, put the tires down and asked for his money back. The clerk, who'd been working there for two weeks, saw the price on the side of the tires, reached into the cash register and handed the man $145. The customer wanted to return the tires. It did not matter that Nordstrom did not sell tires and never sold tires. They sell upscale clothing. The clerk accepted the return because that is what the customer wanted.
So why does this all matter? In a retail world becoming more and more controlled by Amazon, it's extremely important to have a loyal customer base. As Amazon becomes more and more dominant, discount-focused customers are likely to leave discount retailers like J.C. Penny and Walmart a lot faster. On the other hand, loyal customers who are used to Nordstrom's high level of customer service and premium inventory are likely to stay around much longer. While it's inevitable that some will likely transition, Nordstrom is bound to give Amazon one heck of a fight.
Valuation
Based on the $600mm the company earned last year, Nordstrom is trading at an 11x multiple. The issue is that the company is going through a restructuring period and investing a significant amount in its technology platform. Because of this, the company is expecting retail EBIT to be 10% to 20% lower than last year, with the midpoint of their EPS guidance coming in at $2.60, putting the company at a more reasonable earnings multiple of 15x. Could this be a good time to buy on the dip? Potentially. If they company is able to get back to it's 2015 levels, then it's certainly a bargain. I wouldn't count Nordstrom out yet, but they got a long road ahead of them
Conclusion
Conventional retail is going through quite the rough patch now. Periods like this tend to present opportunities if you know where to look. While discount retailers are highly likely to lose customers fast to online platforms, I think Nordstrom's high customer service and premium product offerings will likely keep customers around longer than expected.
Disclosure: I/we have no positions in any stocks mentioned, and no plans to initiate any positions within the next 72 hours.
I wrote this article myself, and it expresses my own opinions. I am not receiving compensation for it (other than from Seeking Alpha). I have no business relationship with any company whose stock is mentioned in this article.